Will Hurd: 'I Shouldn't Be the Only African-American Republican in the House of Representatives'
Republican Congressman Will Hurd lamented on Sunday that he is currently the only African American member of his political party serving in the U.S. House of Representatives.
Hurd, who represents Texas's 23rd congressional district, made the comment during an interview with NBC News' Meet the Press, as he responded to a question about his colleague, former GOP Representative Justin Amash of Michigan, choosing to leave the party to become an independent.
Amash, who is of Palestinian heritage and was the only Republican in Congress calling for President Donald Trump's impeachment, wrote an op-ed for The Washington Post published on the 4th of July, rebuking his former party as well as partisan politics more broadly.
"It's unfortunate that Justin believes that the party is not big enough for his position and his ideas," Hurd said. "I think the Republican party should be a broad party. I shouldn't be the only African American Republican in the House of Representatives."
Meet the Press host Chuck Todd then jumped in, pointing out that Hurd had told the Washington Blade that Republicans should not be "an asshole," arguing that his conservative colleagues shouldn't be homophobic, racist, misogynistic or any other negative stereotypes often associated with the party by left-wing critics.
"Look, we need to make sure the Republican party is growing," Hurd responded, pointing to Texas, which he said is increasingly becoming purple after long being seen as a red Republican stronghold. "I've been telling people, if we want to keep the Republican party in Texas, the Republican party in Texas needs to start looking like Texas. And I think that this is — that goes for the rest of the country as well," he asserted.
As Hurd pointed out, he is the only African American currently serving in the House of Representatives. Prior to the most recent midterm election, Mia Love of Utah, the daughter of Haitian immigrants, also served as a Republican in the House along with Hurd from 2015 to January of this year. She was the first black woman of the GOP ever elected to Congress. There is also currently one African American Republican serving in the Senate, Senator Tim Scott of South Carolina. He served in the House from 2011 to 2013 before joining the Senate.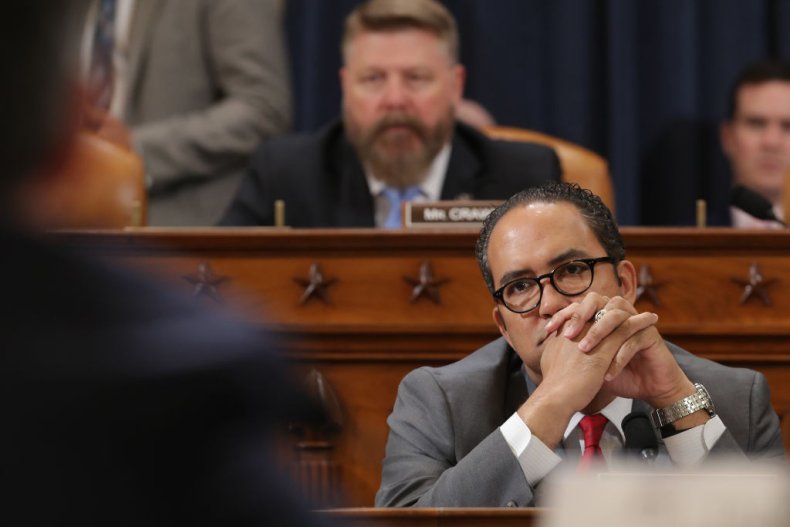 After she was defeated in the 2018 primary, Love criticized the GOP for not doing enough to embrace minorities.
"Because Republicans never take minority communities into their home and citizens into their homes and into their hearts, they stay with Democrats," Love stated. She argued that Democrats "do take them home — or at least make them feel like they have a home."
"I am unleashed, I am untethered and I am unshackled, and I can say exactly what's on my mind," she added.