Former Bush Aide Shocked at Iran Troop Deployment Report, Says We've Learned Nothing From Iraq Invasion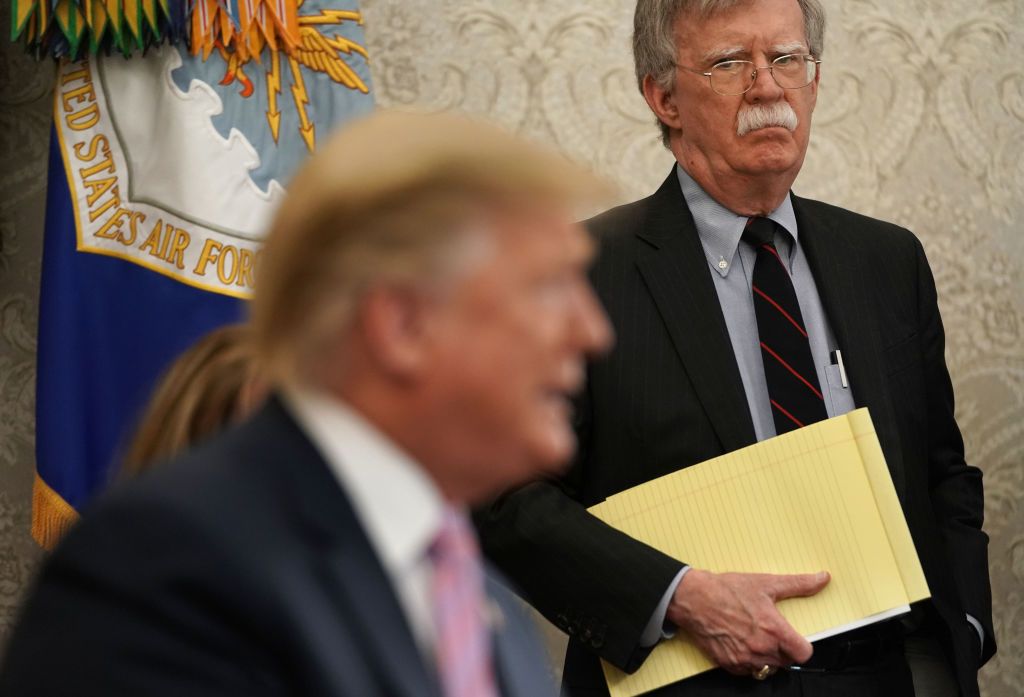 A former aide in President George W. Bush's administration expressed shock on Tuesday at a report that President Donald Trump's staff reviewed a plan last week that would deploy 120,000 troops to counter Iran.
"I really cannot believe that we failed to learn anything from the first decade of this century," Elise Jordan, who worked in the Bush White House, said during an appearance on MSNBC's Morning Joe. "And we are actually considering escalating with Iran in a war that would further destabilize the region and unleash God knows what in terms of chaos in a very troubled region already."
The Bush administration invaded Iran's neighbor Iraq in 2003 with just over 177,000 troops, falsely alleging that the Middle Eastern nation possessed weapons of mass destruction (WMD). Close U.S. allies pushed back against the intelligence used to justify the conflict, which was later revealed not to be credible or accurate. Estimates vary, but many believe that at least 460,000 people died as a result of the Bush administration's decision to invade Iraq and overthrow Saddam Hussein's regime. Many analysts also cite the U.S. invasion of Iraq as leading to the rise of the Islamic State militant group (ISIS).
Jordan said nobody should be surprised that the Trump administration had reviewed the plan, as it was reportedly asked for by the president's national security adviser, John Bolton. Known to be a notorious hawk in Washington, D.C., Bolton pushed Bush to invade Iran a decade ago. That previous Republican administration rejected the idea.
The New York Times was the first to report on the Trump administration's proposed plan to invade Iran on Monday evening. Top officials reportedly reviewed the proposal on Thursday, which was presented by Acting Defense Secretary Patrick Shanahan and would send a large number of troops to the region if Iran were to carry out any aggressive action, such as attacking U.S. forces or accelerating work on nuclear weapons.
It's not clear how seriously administration officials are considering the plan, and Trump has actually worked to withdraw troops from the Middle East since taking office. He also campaigned on cutting spending on foreign conflicts. Trump has long been a staunch critic of the Bush administration's invasion of Iraq.
At the same time, Trump has taken a hard-line stance against Iran. Just over a year ago, his administration formally withdrew the U.S. from the 2015 Joint Comprehensive Plan of Action (JCPOA), commonly known as the Iran nuclear deal. The international agreement, which was also signed by the European Union, the United Kingdom, Germany, France, Russia and China, eased sanctions targeting Iran in exchange for the country curbing its nuclear ambitions. Reports from the United Nations nuclear watchdog have consistently found that Tehran remained in compliance with the treaty, and U.S. intelligence officials said earlier this year that it had effectively halted the nation's nuclear capabilities.
But Iran, suffering under the pressure of renewed U.S. sanctions, warned the deal's other signatories last week that it would step back from some of its commitments under the treaty. It said that the other signatory nations had failed to live up to their promises with the agreement.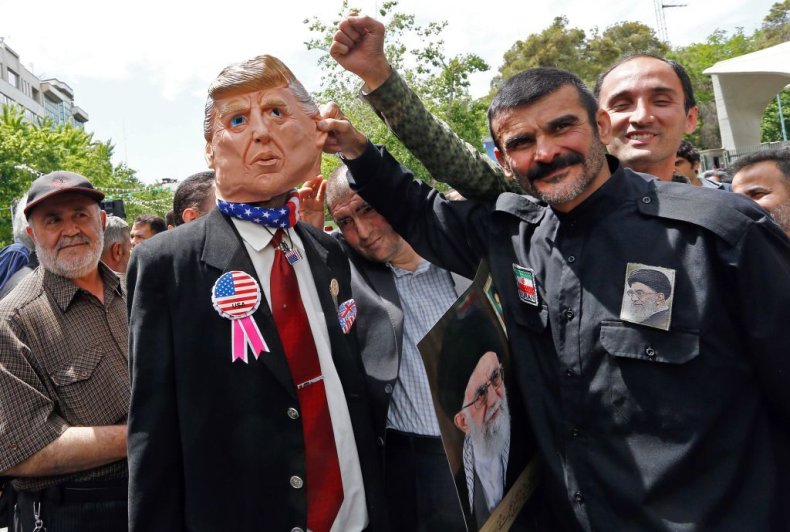 Asked by a reporter on Monday if he wanted regime change in Iran, Trump said, "We'll see what happens." He warned that "it would be a very bad mistake" if Tehran does "anything."
Last week, Bolton cautioned Iran that the USS Abraham Lincoln Carrier Strike Group and a bomber task force had been deployed to the Persian Gulf region following alleged threats of Iranian attacks on U.S. forces. The Trump administration official said any attack on the U.S. or its allies would "be met with unrelenting force."
Iranian leaders have pushed back, with some dismissing the possibility of war and others speaking aggressively in response. "Unfortunately, the United States has been escalating the situation unnecessarily," Iranian Foreign Minister Javad Zarif said, Iran's Islamic Republic News Agency reported on Tuesday. "We do not seek escalation but we have always defended ourselves."