Iranian Lawmaker Warns U.S. Aircraft Carrier Could 'Definitely Be Drowned by Our Precision-Guided Missiles'
Iranian lawmaker Alaeddin Boroujerdi dismissed the possibility of war with the U.S. but touted the military capabilities of the Islamic Republic in an interview aired on May 5.
Boroujerdi, a member of Iran's parliament who previously served as the country's deputy foreign minister, was responding to President Donald Trump's national security adviser John Bolton, who on Sunday said that the USS Abraham Lincoln Carrier Strike Group and a bomber task force would be deployed to the Persian Gulf region as tensions between Iran and the U.S. remain heightened.
"Today, the U.S. is aware of our military capabilities. We gained victory during the eight years of war [Iran-Iraq 1980-1988] despite all the Western countries' support for Iraq. We have achieved many advances. If the U.S. aircraft carrier makes a mistake, it will definitely be drowned by our precision-guided missiles," Boroujerdi warned, according to Tehran Times.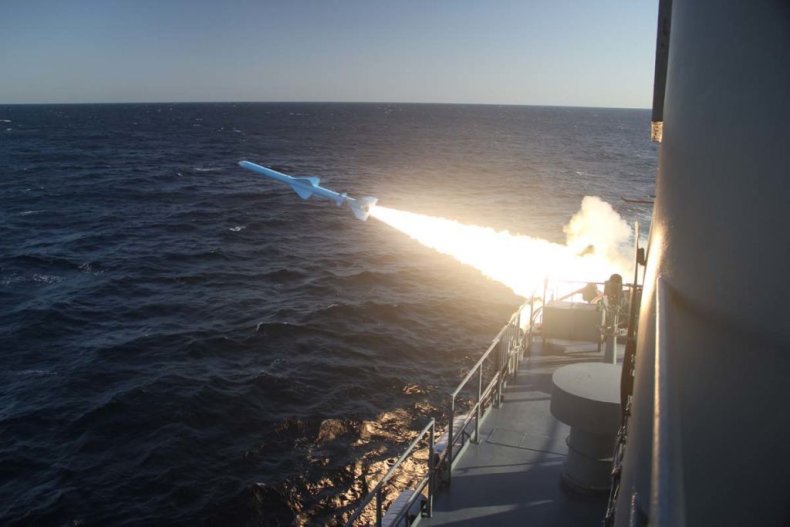 Continuing, he said that "war with Iran is playing with fire, and it will burn all, and not just Iran."
Bolton said in a Sunday statement that the decision to deploy the USS Abraham Lincoln was made "in response to a number of troubling and escalatory indications and warnings." He warned that the carrier was being positioned to "send a clear and unmistakable message to the Iranian regime that any attack on United States interests or on those of our allies will be met with unrelenting force."
While analysts pointed out that the carrier's deployment was actually routine, Bolton's tone in announcing the maneuver signaled the Trump administration's desire to present a strong front toward Iran.
"Bolton is a savvy operator who knows how to manipulate the bureaucratic system better than perhaps any official in the Trump administration," Jamal Abdi, president of the National Iranian American Council, told Newsweek. "In spinning an already scheduled routine deployment into a deliberate provocation aimed at Iran, we see yet again how Bolton is steadfastly orienting the Trump administration in the direction of war."
George Friedman, founder and chairman of Geopolitical Futures, said that Washington was responding to a series of provocations from Iran.
"The Iranians have become increasingly aggressive and at least verbally threatening action. For example, there is evidence that the rockets fired by Hamas [at Israel] were Iranian. There is tension rising in Lebanon," Friedman said. "So while this can be looked at as an attempt to reduce tensions by creating a counter to Iran, this is not the United States suddenly introducing a new variable into the region. Tension has been high for a long time over Iranian moves in Syria, Yemen, Iraq and Lebanon."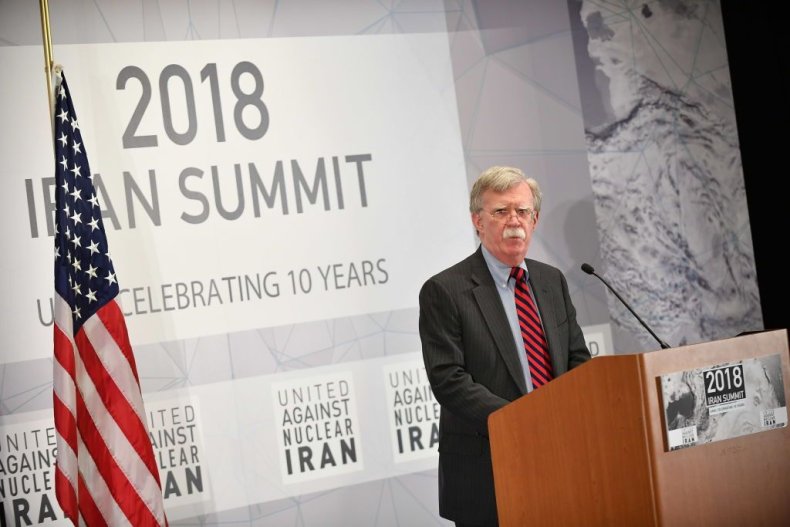 Abdi had a different perspective, saying Bolton's announcement appeared to be "aimed at provoking Iran to do something stupid that invites a military escalation" but that "so far, Iran has, thankfully, not taken the bait."
Friedman said he didn't believe Boroujerdi's assertion that Iran could sink the carrier was accurate. "First, it will be far offshore and not visible. Targeting the carrier will require knowledge of its locations," he said.
Sharing a similar assessment, Abdi also said it was "highly unlikely" Iran would be able to directly confront the USS Abraham Lincoln in a direct assault. However, he cautioned that "there are numerous asymmetric tactics that Iran has mastered in the Persian Gulf and the region that could quickly turn this series of threats and escalations into an all-out war."
Trump has taken a hard-line stance against Iran, withdrawing the U.S. from the 2015 Joint Comprehensive Plan of Action (JCPOA), commonly known as the Iran nuclear deal. The president has also re-implemented financial sanctions targeting the Islamic Republic. Meanwhile, Trump has worked to improve already strong U.S. ties with Saudi Arabia and Israel, which both consider Iran their regional archrival. The U.K., France, Germany, Russia and China have all expressed frustration with the Trump administration's position toward Iran as they've attempted to remain committed to the JCPOA.