European Leaders Will Create a 'Special Purpose' Financial Company to Avoid Donald Trump's Iran Sanctions
Leaders from France, the U.K. and Germany, with the support of the European Union, are planning to set up a "special purpose" financial company in a bid to avoid U.S. sanctions against Iran.
European officials confirmed the effort to thwart President Donald Trump's financial targeting of the Iranian economy on Friday, German news site Spiegel reported. The new institution's sole purpose will be to process payments for transactions with Tehran, bypassing the normal international financing channels. Finance ministers of Germany, France and the U.K. have been working together to move the plan forward.
"The German government is working together with the EEAS [the European External Action Service] and European Commission, as well as France and the United Kingdom, on maintaining financial payment channels with Iran," a spokesperson for the German finance ministry said, according to Politico. "The negotiations on this are intensive and ongoing. There are different models under consideration."
Trump withdrew the U.S. from the Joint Comprehensive Plan of Action (JCPOA), commonly known as the Iran nuclear deal, in May. Meanwhile, Secretary of State Mike Pompeo promised to implement the "strongest sanctions in history" against Tehran later that month. European signatories, as well China and Russia, criticized the U.S. decision and have worked to salvage the international treaty, as the United Nation's International Atomic Energy Agency (IAEA) has consistently found that Iran remains in full compliance with the agreement.
Washington moved to reimplement the sanctions in August, and the foreign ministers of the European nations released a joint statement vowing to "protect EU companies doing legitimate business with Iran from the impact of U.S. extraterritorial sanctions." They also said that upholding the agreement was a matter of "international security."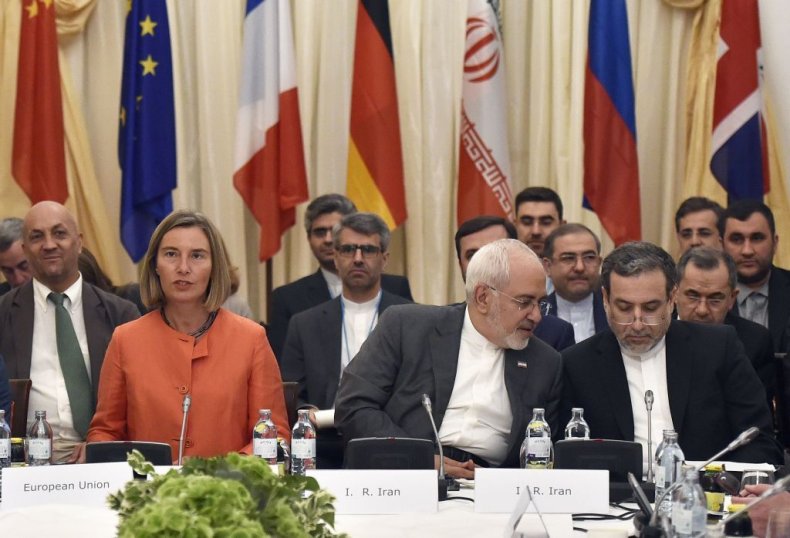 Trump issued a series of threatening tweets as the Iran sanctions went into effect, however, vowing that "anyone doing business with Iran will NOT be doing business with the United States." Disregarding this warning, the EU announced later last month that it would give Iran more than $20 million in aid to counter the repercussions of Washington's punitive measures.
But several prominent European companies have already withdrawn from Iran due to Trump's warning. French oil giant Total officially cut ties with Iran in August, as did German car manufacturing giant Daimler. French automakers Peugeot and Renault began taking steps in June to curb operations in the Islamic Republic in preparation for U.S. sanctions as well.
"Europeans and other signatories of the deal have been trying to save the deal...but the process has been slow. It should be accelerated," Iranian Foreign Ministry spokesman Bahram Qasemi said after the news of Total's withdrawal.