EU Promises to Protect Business Interests Against New U.S. Sanctions on Iran
The European Union issued a joint statement on Monday, promising to protect its business interests against the impact of new U.S. sanctions against Iran.
Secretary of State Mike Pompeo said Sunday that the White House would announce the full details of new sanctions against Tehran on Monday, which will target its automotive industry, gold, coal and steel. Iran will also be blocked from purchasing U.S. and European planes as well as U.S. banknotes, Voice of America reported.
After President Donald Trump's May decision to withdraw the U.S. from the Joint Comprehensive Plan of Action (JCPOA), commonly known as the Iran Nuclear Deal, Pompeo promised to implement "the strongest sanctions in history" against Tehran.
However, European leaders, China and Russia—which also signed the 2015 treaty—have criticized Washington's decision and have worked to salvage the agreement.
"We deeply regret the re-imposition of sanctions by the U.S., due to the latter's withdrawal from the Joint Comprehensive Plan of Action," the foreign ministers of the EU, Germany, France and United Kingdom said in the joint statement Monday. The groups of ministers said that the EU has updated the Blocking Statute, effective Tuesday, to "protect EU companies doing legitimate business with Iran from the impact of U.S. extraterritorial sanctions."
The foreign ministers also emphasized that the JCPOA was working "to ensure that the Iranian [nuclear] program remains exclusively peaceful." They pointed out that this has been "confirmed by the International Atomic Energy Agency (IAEA) in 11 consecutive reports."
"We are determined to protect European economic operators engaged in legitimate business with Iran," they said, explaining that upholding the agreement was a matter of "international security."
Despite the U.S.'s oppositional stance, European leaders have consistently stated that it will stand by the 2015 accord. Meeting in Brussels at the beginning of June, China's foreign minister and the EU's foreign policy chief pledged they would continue to work toward fully implementing the international agreement. The Vice President of the EU's Commission Federica Mogherini praised Beijing's efforts to save the deal, insisting that Europe and other parties to the agreement will work "in full coordination" to ensure the pact remains in place.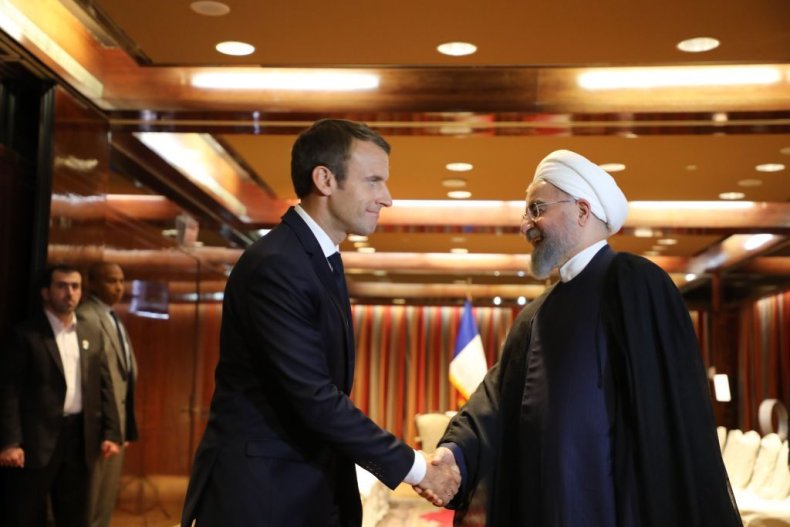 Iran's Foreign Minister Javad Zarif had a formal meeting to discuss the future of the agreement with JCPOA signatories in July. Following the discussions, Zarif voiced optimism about the position of the concerned nations.
"My conclusion was that all JCPOA parties indicated commitment in the meeting…to the political will to stand against such American move (to withdraw from the deal)," he said.
Despite the signatories' efforts, Iran's economy has suffered significantly with the impending threat of new U.S. sanctions. The Islamic Republic's currency has declined sharply, and large protests have rocked Tehran as well as other major Iranian cities.