Iran's President Faces Political Backlash as Protests Rock Major Cities
Iranian lawmakers plan to question President Hassan Rouhani over his administration's handling of the economy, as protests continue to rock major cities throughout the country.
Rouhani has been given one month to appear before Parliament, where he will be held accountable for his economic policies and asked how he plans to address unrest due to growing financial concerns, Radio Free Europe reported on Wednesday. Iran's currency, the rial, has continued to decline sharply, dropping from 98,000 to the dollar on Saturday to 112,000 to the dollar a day later. However, Tehran has maintained the official exchange rate at 44,070 to $1.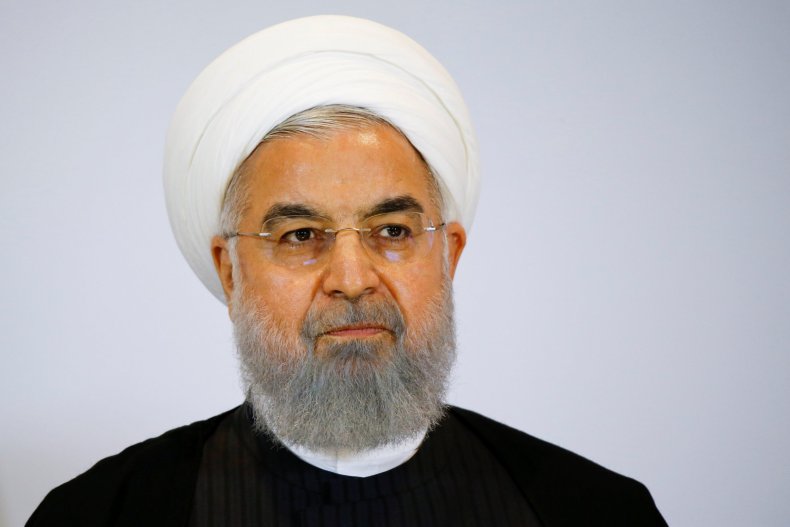 As a result, lawmakers want to ask Rouhani why the 2015 Joint Comprehensive Plan of Action, known commonly as the Iran Nuclear Deal, has done little to improve the country's economic woes, Reuters reported. While President Donald Trump withdrew the U.S. from the agreement in May, five other nations—the United Kingdom, France, Germany, China and Russia—are all signatories.
Despite the years that have passed since the agreement was made, Iranian banks still only have limited access to global financial services. Rouhani's government initially hailed the agreement as a major turning point for Iran, claiming that it would bring a flood of foreign investment. With Trump's withdrawal and promises of new, harsher sanctions, Rouhani has faced increasing political and social backlash.
Protests broke out across the country on Tuesday, with social media posts suggesting they continued into Wednesday, according to Radio Free Europe. Large-scale demonstrations have rocked Tehran and other cities throughout the year, as dissatisfied citizens point to water shortages, power cuts and corruption plaguing the nation.
Rouhani's government has taken steps to address the economic problems and appease protestors. His administration has removed the Central Bank governor Valiollah Seif and taken measures to shore up the currency.
"Even in the worst case, I promise that the basic needs of Iranians will be provided. We have enough sugar, wheat and cooking oil. We have enough foreign currency to inject into the market," Rouhani said in June, blaming the fall in the rial's value on "foreign media propaganda."
Iran analyst Gary Sick of Columbia University told Voice of America this week that the country has mismanaged its resources, causing a negative economic fallout.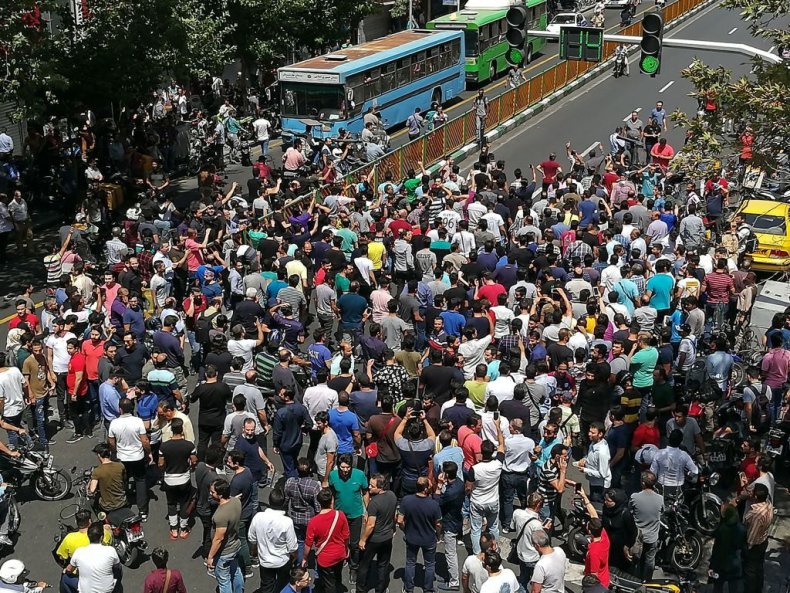 "There are serious problems in their management of natural resources and their dealings with what, in effect, are environmental problems, which have been badly handled over a matter of decades and are just coming to a head right now," Sick explained. While he said new U.S. sanctions will have a negative impact as well, the problems run much deeper.
The situation "has of course been exacerbated by the threat of U.S. sanctions going into effect, and it isn't surprising that Iran's currency is being impacted, because people don't really know what is going to happen next," he said.