What We Learned From Buster Murdaugh's Testimony
Former lawyer Alex Murdaugh's surviving son, Buster Murdaugh, took the stand on Tuesday and spoke to the courtroom in the trial in which his father is accused of killing his wife and son.
Buster Murdaugh has been sitting in the courtroom gallery for almost a month as the trial went into the details of how his mother and younger brother were shot and killed.
Margaret "Maggie" Murdaugh, 52, and 22-year-old Paul Murdaugh were killed on June 7, 2021, and their bloodied bodies were found at their 1,700-acre hunting estate in Colleton County, South Carolina.
Authorities have confirmed that Alex Murdaugh, 54, told police that he had gone to the property and found their bodies near the dog kennels.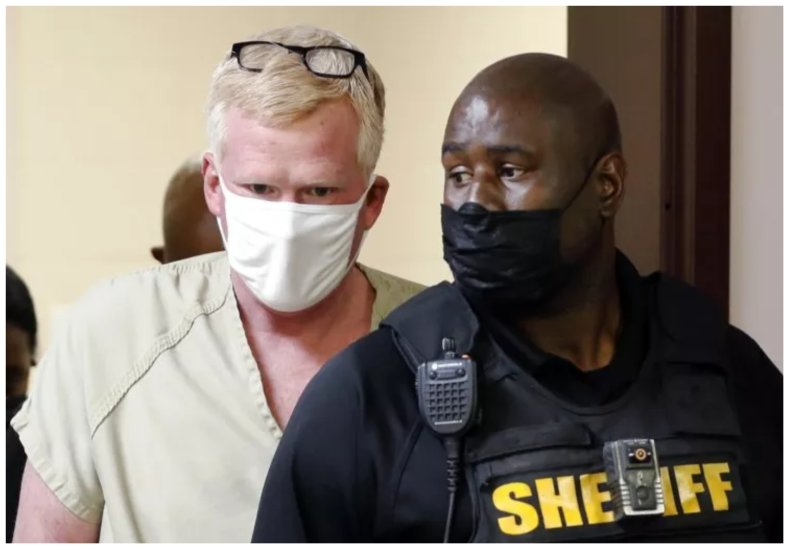 Police have alleged that Alex Murdaugh shot and killed both his wife and son and he has been charged with two counts of first-degree murder and two counts of possession of a weapon during the commission of a violent crime.
He has pleaded not guilty to these crimes, and during Buster's testimony it was said that his father was "heartbroken" and "destroyed" after the killings.
During Buster Murdaugh's testimony, the defense attempted to poke holes in the prosecution's arguments.
One of them being the suggestion that Alex Murdaugh changed clothes on the day of his family's murder for reasons related to their deaths.
When asked by the defense how frequently his father would take a shower or bath in a day, Buster Murdaugh answered: "He could take them a lot, working out there, if he goes outside and sweats a lot."
Buster also disagreed with investigators that during an interview his father said: "I did them so bad." Buster contended that his father instead said: "They did them so bad."
Buster also notified the court that he was somewhat aware of his father's drug addiction problems as he said he "knew a little bit." He also said that his mother and brother had confronted his father about the pills they had found previously.
Drug Addiction
According to a report by People, Buster Murdaugh said: "I thought that he had handled [his drug addiction]."
He added that his father had checked himself into a rehab facility in late 2018, but that there were a "couple of more times" that his father had relapsed.
He did note that his father always did appear apologetic and sorry when he was confronted about drug use.
Criminal defense attorney Rachel Fiset, the managing partner of Los Angeles-based Zweiback, Fiset & Zalduendo, previously spoke to Newsweek about the impact Buster Murdaugh's testimony would have.
She told Newsweek: "The defense attorneys methodically took Buster through the night of the murders in a manner that allowed Buster's interpretation of his father's innocence and shock to be displayed to the jury through his eyes.
"Substantively, Buster did not offer much to the jury as he was not a witness to the crime but he did provide his insights to the time period just before the crime and the days after the murders when he lost his mother, brother and then his grandfather just days later.
"All told, Buster likely garnered some sympathy for him and his family for the harsh and sudden losses they suffered sequentially."
Newsweek has contacted Alex Murdaugh's defense lawyer for comment.