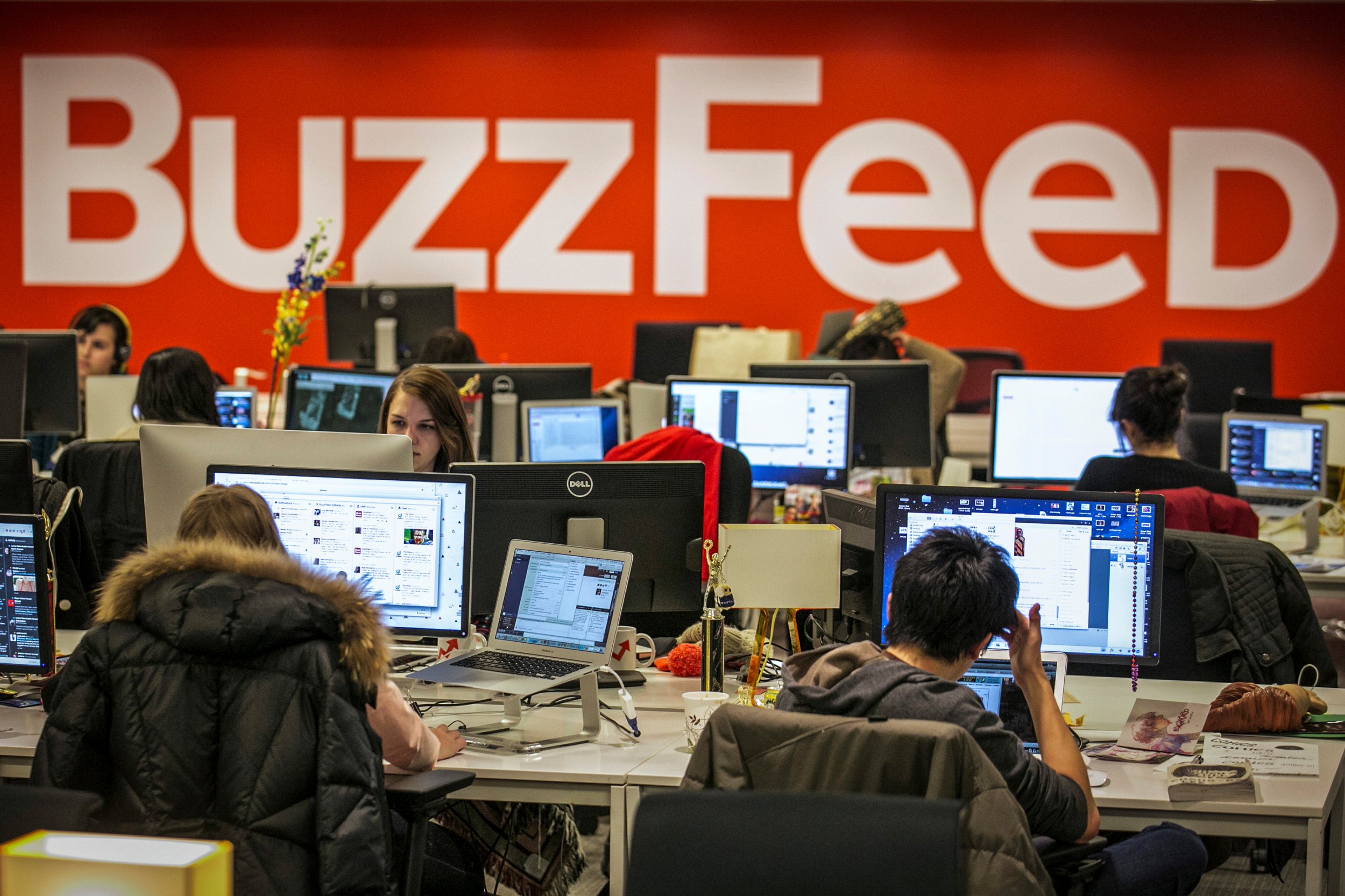 BuzzFeed News fired its White House correspondent, Adrian Carrasquillo, on Wednesday after an internal investigation revealed he allegedly sent inappropriate messages to a colleague.
Carrasquillo is the latest journalist to lose his job after appearing on a Google spreadsheet titled "Shitty Media Men," which lists several dozen men who work at media outlets and publishing houses and are accused of sexual misconduct.
In a staff-wide email, BuzzFeed's editor-in-chief Ben Smith said that firing Carrasquillo was not a "knee-jerk decision" and that the company acted in a way to "maintain a respectful work environment."
Business Insider broke the news on Wednesday afternoon. Carrasquillo did not immediately return Newsweek's request for comment.
Carrasquillo's firing comes two months after it was revealed that BuzzFeed was investigating several of its staffers who appeared on the "Shitty Media Men" list, which was circled among women in the media in the midst of the Harvey Weinstein scandal.
The list, whose existence was first reported by BuzzFeed, features anonymous allegations of verbal, physical, and sexual abuse made against prominent journalists and media figures.
So far, a handful of men listed have resigned or lost their jobs since the list's existence was made public in October, including Lorin Stein, editor of Paris Review.
As reported by Business Insider, "The number of BuzzFeed employees on the list sparked a conversation among current and former employees about the publication's own workplace culture, according to people familiar with the matter."
A handful of male journalists have been fired over the last month for inappropriate sexual behavior.
At the end of November, three Vice employees were fired for conduct that "ranged from verbal and sexual harassment to other behavior that is inconsistent with our policies, our values, and the way in which we believe colleagues should work together."
In October, Vox Media's editorial director Lockhart Steele also was after sexual harassment allegations.
The New York Times' Glenn Thrush was recently suspended after sexual misconduct allegatoins and will be reassigned to another desk upon his return.