California Representative Devin Nunes has announced that he is leaving Congress to lead former President Donald Trump's new media company.
The 10-term Republican congressman said that he was stepping down as U.S. representative for California's 22nd Congressional District on Monday, although the exact date of his departure was unclear. Nunes, a close ally of the former president, will take on his new role as CEO of Trump Media & Technology Group (TMTG) in January, according to a news release from the company.
"Congressman Devin Nunes is a fighter and a leader. He will make an excellent CEO of TMTG," Trump said. "Devin understands that we must stop the liberal media and Big Tech from destroying the freedoms that make America great. America is ready for TRUTH Social and the end to censorship and political discrimination."
The announcement came on the same day it was revealed that the Securities and Exchange Commission had launched an investigation related to the merger of TMTG and Digital World Acquisition Corp., a special purpose acquisition company that saw its value on the stock market jump dramatically after the merger was announced.
The Trump media group plans to launch the former president's upcoming social media platform, Truth Social, which the company describes as "an outlet that encourages open global conversation without discrimination against political ideology."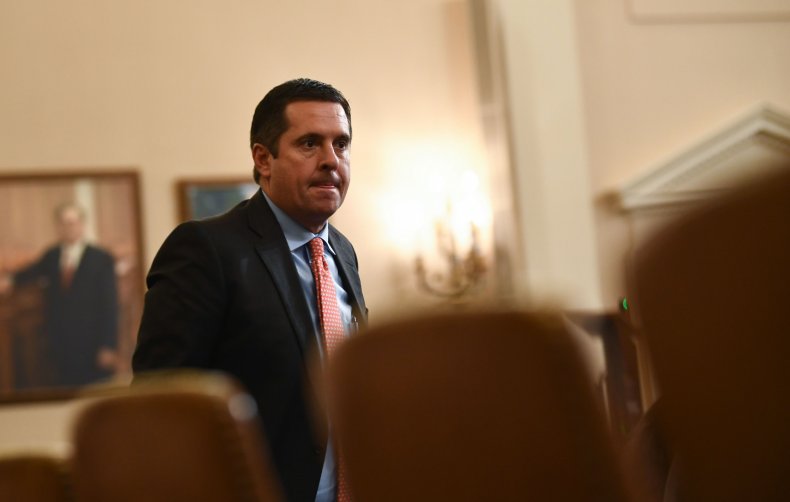 The media group also plans to launch subscription-based streaming video platform TMTG+, which it says will "include access to non-woke entertainment, news, documentaries, podcasts and more."
"The time has come to reopen the Internet and allow for the free flow of ideas and expression without censorship," Nunes said in the TMTG release. "The United States of America made the dream of the Internet a reality and it will be an American company that restores the dream."
"I'm humbled and honored President Trump has asked me to lead the mission and the world class team that will deliver on this promise," he added.
In a letter to his constituents, Nunes said that he would "deeply miss" being in Congress, calling his almost 19 years in office "the honor of a lifetime." He indicated that his tenure would not continue into the new year, placing his exit "at the end of 2021."
Nunes' retirement announcement comes weeks after a draft of California's new redistricting map showed that the congressman may have faced considerable difficulties had he decided to run for reelection in 2022.
Nunes' soon-to-be-former district would experience a 14-point leftward swing in the new map, changing from a district that favored Trump by 5 percent in 2020 to one that favored President Joe Biden by 9 percent.
After Nunes leaves the House, his seat will remain vacant pending a special election based on current district maps. The winner of the special election will complete the remainder of the term, which is set to expire in January 2023.
Newsweek reached out to the office of Nunes and TMTG for comment.