Caitlyn Jenner Mentions Her Private Jet Hangar While Decrying Homeless to Sean Hannity
Republican candidate for California Governor Caitlyn Jenner talked up her private airplane hangar on Wednesday as she took issue with the number of homeless on local streets and set out her vision for the state.
As she criticized the Democratic Governor Gavin Newsom from her hangar near Malibu, Jenner told Fox News host Sean Hannity that a friend of hers with a hangar across the tarmac planned to leave California over its homeless problem.
The Olympic gold medalist also mentioned her private plane when the interview ended, saying that she was going to take it for a flight.
Speaking on the Hannity show last night, Jenner said: "My friends are leaving California. Actually my hangar, the guy right across, he was packing up his hangar and I said, where are you going? And he says 'I'm moving to Sedona, Arizona, I can't take it anymore. I can't walk down the streets and see the homeless.' I don't want to leave. Either I stay and fight, or I get out of here."
When the interview ended, she added: "Always a pleasure to talk to you, Sean. Now we're going to find my plane around the corner, I'm going to take it for a flight."
The Olympic decathlete and reality television star announced that she would run for California governor on April 23. Releasing a statement at the time, the 71-year-old said she would "put an end to Gavin Newsom's disastrous time as governor" and dubbed herself a "proven winner."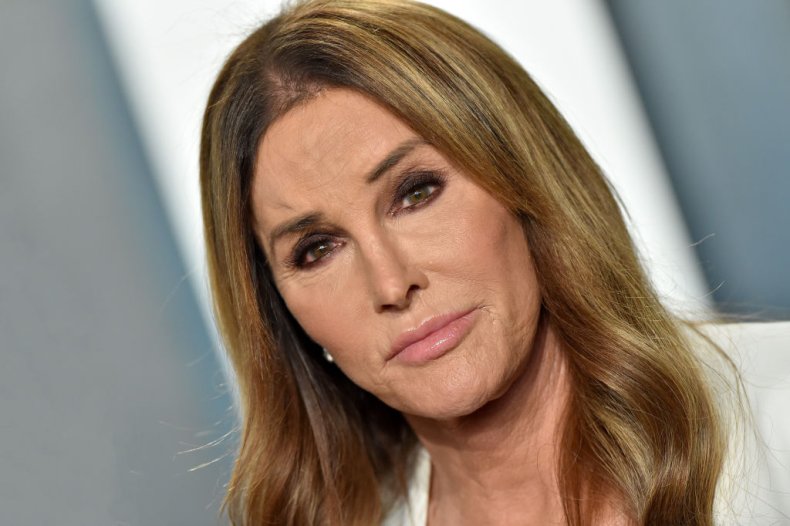 Her candidacy for the leadership of California has drawn comparisons with Arnold Schwarzenegger, the Hollywood star and Republican who became governor in 2003 after unseating the Democratic incumbent Gray Davis in a recall election.
Asked for his thoughts on Jenner's bid to unseat Newsom on Jimmy Kimmel Live! last month, Schwarzenegger said: "Anyone has a chance because the people are dissatisfied with what's going on here in California."
In her wide-ranging Fox News interview, Jenner said she would curb COVID-19 restrictions in California and open the state "right up" if she were elected governor. She also endorsed former President Donald Trump's border wall, and questioned the need for high speed rail when people could fly between San Francisco and Los Angeles.
"I am an outsider, I understand that," Jenner told Hannity as she said she wanted to surround her campaign with some of the "smartest people" out there. "Now I'm in the race for solutions. I need to able to find solutions to turn this state around. I absolutely love this state. I'm a fighter, always have been."
Polls have so far indicated that the attempt to recall Newsom is unlikely to succeed. In late March, 56 percent of California voters said they were against the recall, and only 40 percent said they backed the move.