Didn't Caitlyn Jenner Vote For Trump? Reality Star Slams President for Attempting to Define 'Transgender' Out of Existence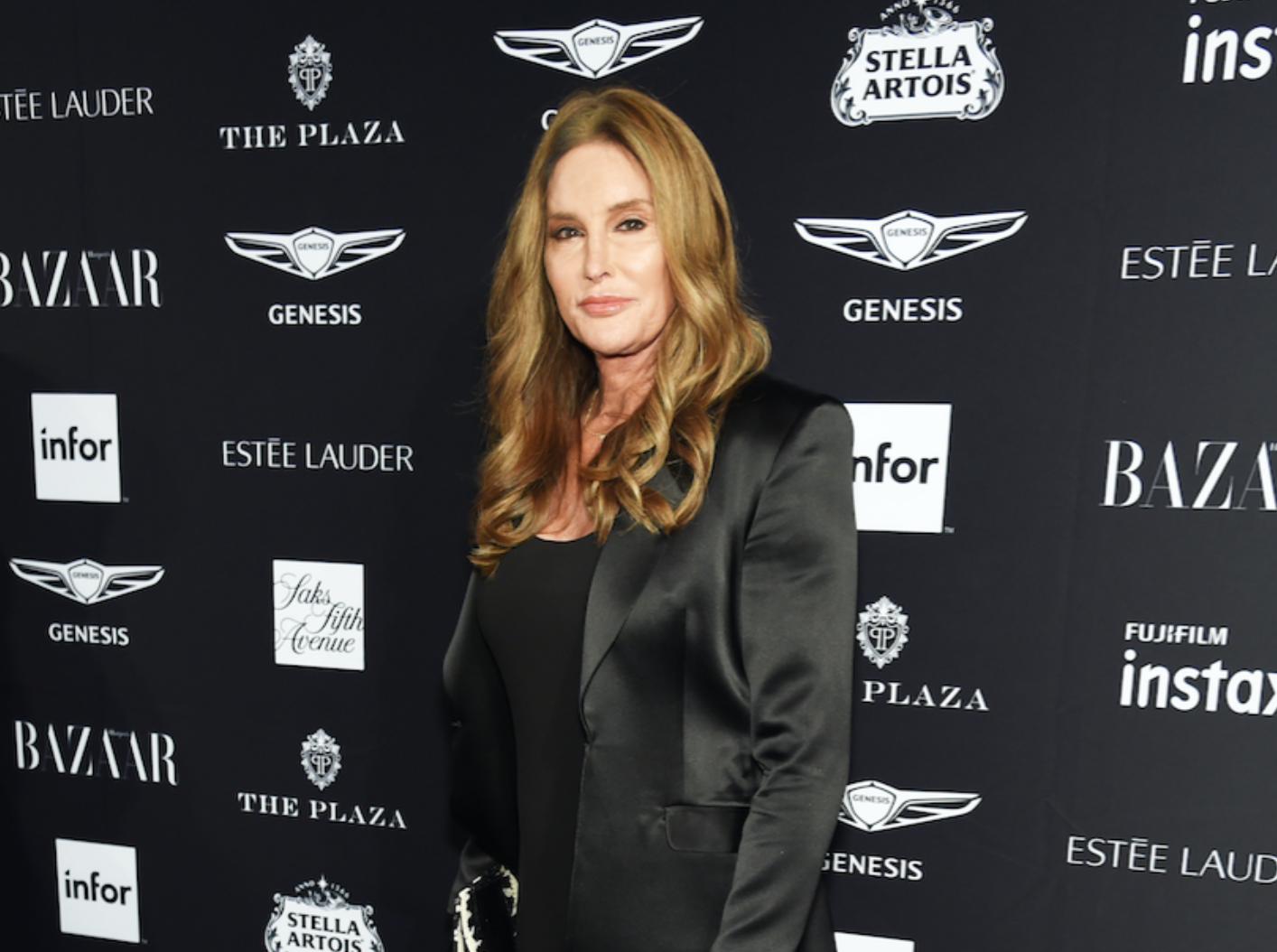 President Donald Trump has encountered a wave of backlash amid speculation that his administration will propose a limited definition of gender in which gender outside of male and female would no longer be recognized. This proposal has sparked outrage and protest from many members of the trans community, including Caitlyn Jenner. Jenner, who first announced she was a trans woman in 2015, slammed Trump via Twitter on Monday.
Jenner, 68, was a once a vocal supporter of Trump. Her stance for him has shifted over time. She took to Twitter on Monday to share a tweet that read "trans people won't be erased" nine times. She tagged Trump's account in her tweet as well. Upon sharing her thoughts on the controversial issue, she garnered flack from political commentator Ana Navarro.
"GIRL, A BUNCH OF PEOPLE TRIED TO TELL YOU. GIRL, A BUNCH OF PEOPLE TRIED TO TELL YOU GIRL, ...oh, never mind," Navarro, 46, tweeted Tuesday. Author Molly Jong-Fast responded to Jenner's remark as well, where she tweeted how the reality star "shouldn't have supported Trump" in the first place.
After hitting Twitter, Jenner issued a statement regarding Trump's proposal via People. "The Trump administration has ferociously attacked my community again," Jenner said Tuesday. "Just as an FYI Mr. President—the military is the single largest employer of trans people in the world. This leaked memo is an unacceptable attack on my community."
Jenner initially admitted to voting for Trump in April 2017. When asked by CNN's Don Lemon whether it was "a mistake" to vote for Trump, she simply replied with "no, not yet." "As far as LGBT issues, yes, he's made some mistakes," Jenner told Lemon. "I don't support him in everything that he does. But we needed to shake the system up."
Despite Jenner's initial admission, her fiancée Sophia Hutchins, 22, claimed that the I Am Cait star didn't support Trump in the 2016 presidential election. In appearing on Hidden Truth Show With Jim Breslo October 9, Hutchins explained Jenner's "rocky" relationship with the trans community and how she believes the media misrepresented the reality star.
"The trans community has been Caitlyn's number one critic. The general public is much more accepting of Caitlyn than the trans community, and that's because she comes from a place of privilege," Hutchins said. "She's been so misrepresented by the media. The media is horrible at misrepresenting people. They've been calling me a model for two years because I'm pretty. They said Caitlyn voted for Trump. Caitlyn never even voted for Trump."
Jenner's stance on Trump has changed over time. While she once said on I Am Cait Trump "would be very good for women's issues," she's also criticized the president by telling Newsweek how "this administration has been the worst ever" for trans issues.
As of late, Jenner has placed her focus on supporting trans issues surreptitiously. "Today, I'm very politically involved. Nobody really knows it. I do it very quietly because I have been so criticized by the liberal side of the media," Jenner told Variety in August. "I can get more things done if I don't stick my nose into everything publicly."