California Governor Newsom Allows Some Restaurants to Open for Dine-In While Court Upholds His Ban on Church Services
After receiving approval from state health officials, restaurants in Orange County, California were permitted to resume dine-in services on Saturday. The update came alongside new operational guidance for Orange County businesses across several industries, as the region transitioned into Stage 2 of Governor Gavin Newsom's economic reopening plan.
Retailers, manufacturing companies, office spaces and outdoor museums can also proceed with in-person activity under Stage 2, while complying with safety measures to protect against further transmission of the novel coronavirus.
As Newsom announced in early May, when his office released initial details about California's four-phased reopening strategy, jurisdictions that meet certain public health criteria can submit a written request for Stage 2 status to the California Department of Public Health (CDPH). In addition to Orange County, the department has issued approval to 45 counties statewide.
Members of Orange County's Board of Supervisors responded to CDPH's clearance in a series of statements included in a Saturday press release, noting that the region's virus outbreak curve had stabilized and emphasizing the importance of ongoing mitigation efforts.
"The County of Orange has met the State's latest metrics to remove its restrictions on the re-opening of more businesses," said Michelle Steel, who chairs the county's Board of Supervisors. Per Newsom's office, requirements for Phase 2 include minimal increases in new diagnoses and hospitalizations related to the novel coronavirus over a 7-day period.
"While we understand that many businesses want to re-open quickly, we must ensure that it's done in a safe manner," the Board of Supervisors' Vice Chairman, Andrew Do, stated in Saturday's release. "Having the proper guidance documentation and safety precautions are important to ensure that Orange County can continue on its path to more fully open all sectors of our economy."
San Diego County recently obtained approval to reopen businesses under Stage 2 as well.
However, despite President Donald Trump's order allowing places of worship to offer in-person services to their respective congregations, a federal appeals court upheld California's current ban on physical church gatherings in a Friday ruling. The ruling concerned a lawsuit filed by South Bay United Pentecostal Church two weeks ago, which claimed restricting churches to virtual services violated the establishments' First Amendment rights.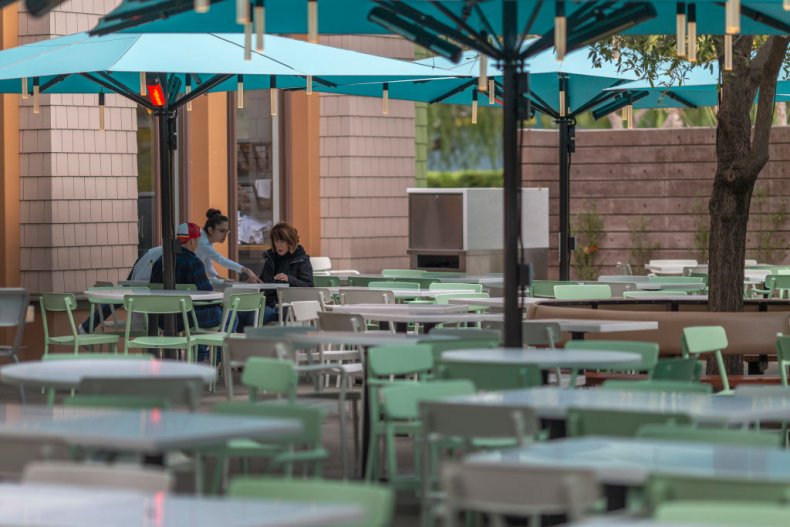 "Where state action does not 'infringe upon or restrict practices because of their religious motivation' and does not 'in a selective manner impose burdens only on conduct motivated by religious belief,' it does not violate the First Amendment," the ruling stated. "We're dealing here with a highly contagious and often fatal disease for which there presently is no known cure."
Newsom's reopening plan categorizes places of worship as higher-risk institutions permitted to reopen during Stage 3. During a Friday press conference, the governor said his administration expected places of worship to reopen "soon." According to a post shared to South Bay United Pentecostal Church's Facebook page, the lawyers responsible for its initial lawsuit filed an appeal to the U.S. Supreme Court on Saturday.
Newsweek reached out Sunday morning to Orange County's local government, Governor Newsom's office, and the South Bay United Pentecostal Church for comments on Orange County's reopening and the church lawsuit.