Governor Gavin Newsom of California and philanthropist and former New York City Mayor Michael Bloomberg have announced a new initiative that will use satellite data to monitor climate change in California.
The duo, along with Planet, an Earth-imaging company based in San Francisco, made the announcement Wednesday at the third annual Bloomberg Global Business Forum in New York. The event was held on the heels of the United Nations Climate Action Summit in the same city earlier this week.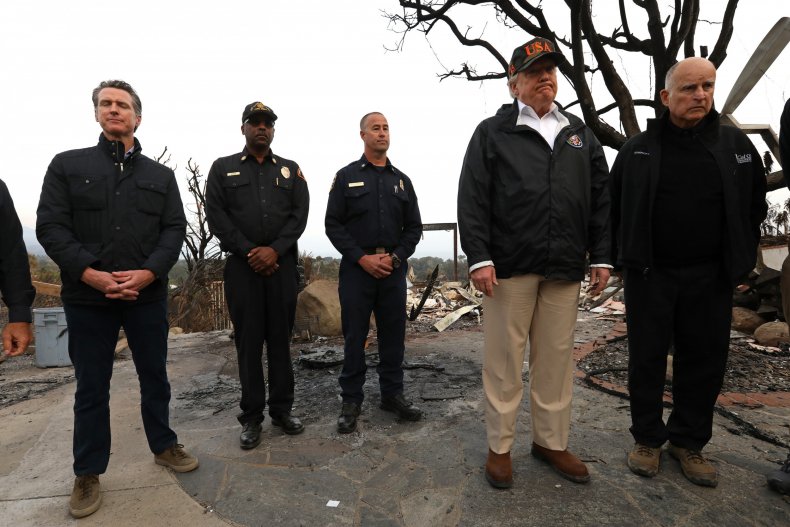 Officially called Satellites for Climate Action, according to a press release from Bloomberg Philanthropies, the project "will bring together governments, philanthropists, environmental groups, and technology companies to use satellite technologies to monitor greenhouse gas emissions and turn satellite data into actionable information."
The initiative has three principle objectives, according to the press release. First, it will use existing observational data from Planet to survey coal-fired plant operations in California. Second, it will work on innovative satellite technologies with expanded capacities to detect gases such as carbon dioxide and methane in the atmosphere. Third, it will develop new ways to analyze the planet that will assist conservation efforts for coral reefs, forests "and other critical natural resources."
"California is a force for change when it comes to adopting new technologies," Newsom said. "Working with Planet and Bloomberg Philanthropies, we will continue advancing the cause of climate leadership by leveraging satellite data and analyses to enforce our bold climate policies."
Newsom's predecessor, former Gov. Jerry Brown, also a Democrat, made headlines last year when he said that California would launch its "own damn satellite" if President Donald Trump rolled back the federal government's efforts to collect atmospheric data and monitor how emissions were affecting Earth's atmosphere.
Under both Brown and Newsom's leadership, California has not hesitated to disagree with the president. Just last week, Trump said he would revoke California's ability to pass its own vehicle admissions standards. The state quickly filed a lawsuit against the Trump administration.
Satellites for Climate Action will presumably assist the state in reaching its goals of drastically reducing its total emissions and carbon footprint in the coming decades. During Brown's tenure as governor, the state made ambitious goals of cutting emissions 40 percent below 1990 levels by 2030 and generating all of its retail electricity from renewable sources by 2045, according to the Los Angeles Times.
"It's both Herculean and an imminently doable task," Aimee Barnes, Brown's policy adviser on climate, told the LA Times. "We set a lot of aspirational goals in the Brown administration and prior administrations. The point of a goal is to give a North Star, to give some direction to where we need to be headed. I think if anyone can do it, it's California."