The Orange County Sheriff's Department said Monday that the suspect in Sunday's shooting at the Geneva Presbyterian Church in Laguna Woods, California, who killed one person and injured five others was angry over tensions between Taiwan and China.
"It is believed that the suspect involved was upset at political tensions between China and Taiwan," Orange County Sheriff Don Barnes said during a press conference. He also called the shooting a "politically motivated hate incident," and that the suspected shooter had "a grievance...between himself and the Taiwanese community at large."
During the press conference, Barnes said that the suspected shooter is a U.S. citizen that emigrated from China. Over the past several months, tensions between Taiwan and China have continued to rise. Taiwan considers itself as an independent nation while China sees it as its own territory.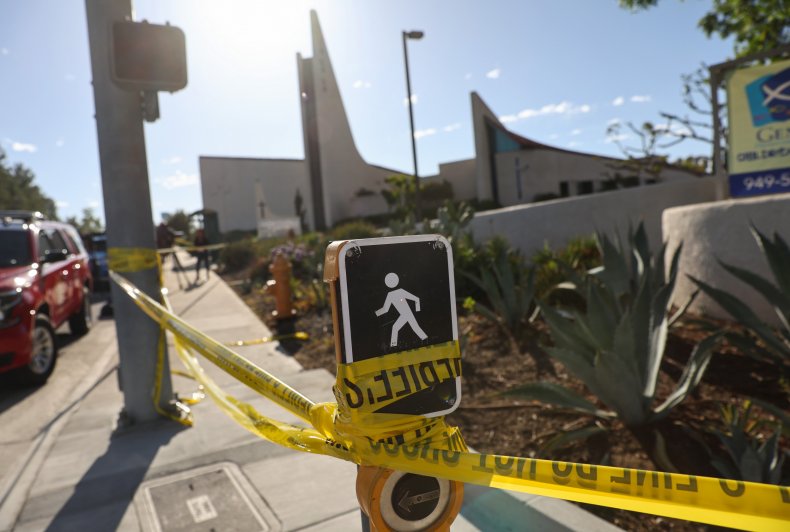 According to the Los Angeles Times, at the time of the shooting, the Geneva Presbyterian Church was hosting a luncheon for the Irvine Taiwanese Presbyterian Church. The newspaper also reported that the church is one of the largest Taiwanese churches in the city.
The Orange County Sheriff's Department later identified the suspected shooter as 68-year-old David Wenwei Chou, who is a resident of Las Vegas.
"He has been booked on one felony count of murder and five felony counts of attempted murder," the sheriff's department tweeted Monday morning.
According to local authorities, the victims that were injured in the shooting ranged from 66 to 92 years old, and were all Asian.
The sheriff also noted that investigators do not believe the suspect had any ties to the church or its congregants, but noted that things could change as the investigation continues.
"We located several bags within the facility, they contained magazines with additional ammo, [and] four Molotov cocktail-like incendiary devices that he had placed around the inside of the church," Barnes said.
The sole individual that was killed in the shooting was identified on Monday as 52-year-old Dr. John Cheng, who leaves behind a wife and two children. According to Orange County District Attorney Todd Spitzer, the doctor "sacrificed himself so that others could live," by charging at Chou.
"Dr. Cheng, understanding that there were elderly [people] everywhere and they couldn't get out of the premises because the doors had been chained after others had been shot, he took it upon himself to charge across the room and to do everything he could to disable the assailant," Spitzer said during Monday's press conference, according to Fox 11.