California College Forgives Student Debt of Entire Graduating Class
A community college in Northern California has given its students an incredible graduating gift.
Contra Costa College has forgiven the outstanding debt of more than 60 students as they graduated this week, as part of the Finish Line Fund.
When the news was announced in April, Contra Costa College Interim President Damon A. Bell said in a press release: "Imagine the sigh of relief these students are taking right now. The Finish Line Fund is another example of how the Foundation is stepping up for our students during this difficult pandemic.
"By erasing this debt for over 60 students, the Foundation is empowering students to move forward, whether it's onto their continued educational journeys or meaningful careers."
At Contra Costa College, 85 percent of students are low or middle-low income and 39 percent are the first people in their families to attend college. The Finish Line Fund covers an average debt of $214 per student.
Eric Zell, the president of the Contra Costa College Foundation—which paid off the debts—told ABC15: "We effectively, without even telling them, paid off every graduating student's debt.
"The finish line fund was able to enable students to graduate because they had anywhere from, could have been as simple as $100. That might not sound like a lot to many people but it's significant to many of these students."
Sara Marcellino, the Director of College Advancement on the Foundation Board, told ABC15: "I actually wasn't sure that $13,300 was going to move the needle in terms of the community saying, 'good job.' But it absolutely did."
Contra Costa College is a public community college established in 1949. It serves the diverse communities of West Contra Costa County and offers associate degrees and programs for students intending to transfer to four-year institutions, as well as vocational and training programs.
The Contra Costa College Foundation is a nonprofit organization established in 1967. It raises funds to support student success initiatives including scholarships.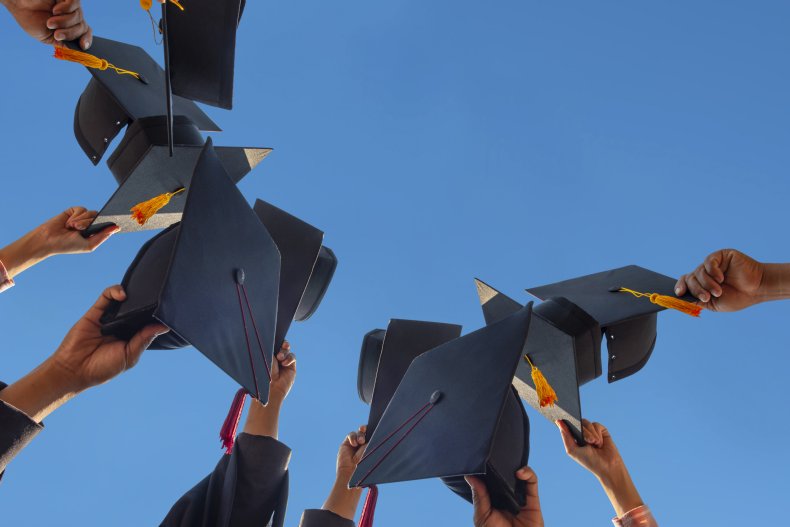 In March, the U.S Education Department announced a revision to a loan forgiveness plan that would cancel the student debt of more than 40,000 Americans who have disabilities.
The 41,000 people who previously had their debt reinstated due to issues with filing the appropriate paperwork will again receive loan forgiveness, equaling $1.3 billion in owed forgiveness.
Currently, 43 million Americans hold nearly $1.5 trillion in student loan debt.
Richard Cordray was appointed the U.S. Department of Education's chief operating officer of federal student aid earlier this month. He wrote in his 2020 book, "Watchdog": "The domino effects of student debt burdens and loan servicing problems are holding back the upcoming generation and hampering the economy."