California Doctor Who Contracted Delta Variant Says He Could Have Died Without Vaccine
A California doctor is calling himself a vaccine success story after he and his enitre family contracted the highly transmissible Delta variant in a breakthrough case.
"Hindsight is 20/20 right? I'm alive and I'm doing fine now, but what's not to say I wouldn't have died from [COVID-19]," Dr. Christin Sandrock, an infectious disease expert at UC Davis, said in an interview with Newsweek.
Sandrock, his wife and his two young children all tested positive for the virus after his wife, a vaccinated healthcare worker, saw a friend, who was also vaccinated.
His family suspects that the friend contracted COVID from their children, who are too young to be vaccinated and were attending a summer camp where there recently was an outbreak. While his wife attempted to quarantine after learning of her positive test, Sandrock's children, who are too young to get vaccinated, also became infected.
The critical care director, who has multiple health conditions that make him more susceptible to a serious case of coronavirus, said he would have been admitted to a hospital had it not been for his vaccine.
"I'm fat and I'm 50—so I have two risk factors—plus I have an autoimmune disease that has me immunosuppressed, so I actually have a higher risk of having a bad outcome," Sandrock said on Monday. "I felt crummy for a couple days and I also had a fever of 104, some bad chest pain and body aches, but I did fine.
"I didn't get anybody else sick. I didn't need any healthcare. I didn't go in and go to the hospital, so who knows what would have happened if I was unvaccinated. I personally think I would have a much worse outcome. I almost certainly would have been hospitalized."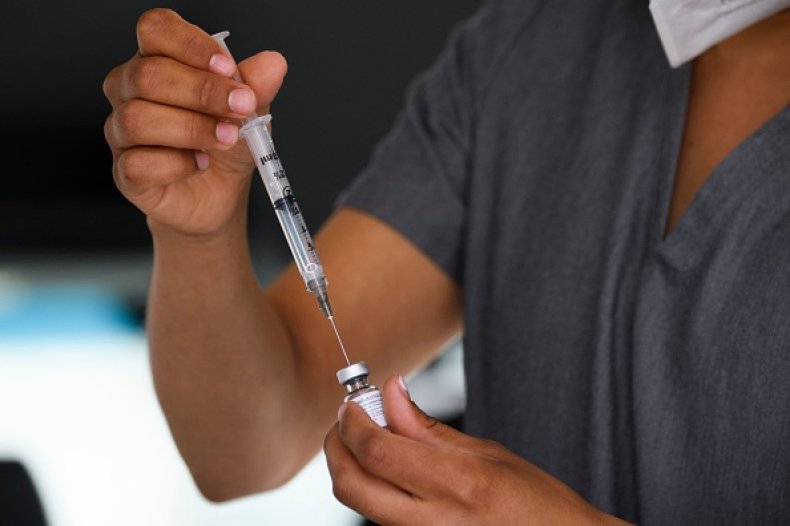 Sandrock said his experience is proof that the vaccines work. He noted that having a vaccine against COVID-19 is not about being immune to the virus but about mitigating severe symptoms that could leave a patient relying on a ventilator.
"It's not about having zero disease," he said. "It's about having significantly less opulence of your outcome, and that's kind of what the national data is showing. Of almost 150 million people who are vaccinated in the U.S., there's 5,500 people who have been hospitalized and/or died, which is a really low rate compared to those who are not vaccinated."
Earlier this month, federal officials announced that more than 97 percent of COVID hospitalizations and 99.5 percent of COVID-related deaths are among the unvaccinated.
"This is becoming a pandemic of the unvaccinated," Centers for Disease Control and Prevention (CDC) Director Dr. Rochelle Walensky said at a June 17 press briefing.
While Sandrock is a big advocate for the COVID vaccines, he said there's no point in making unvaccinated patients who are infected feel badly about not getting their shots before contracting the virus.
"Our agenda is not to say, 'Well, you didn't get the vaccine,' or shame them," he said. "As you start to talk to them about treatment, the best form of treatment is prevention or mitigating the symptoms, and the best way to do that is vaccines. Right now, we're too late for that so we sort of advocate that after, if you recover, the vaccine should still be on the table for you."
He said that most times, the conversation about vaccinations is driven by the patients.
"We have patients who come in and they don't believe the virus exists for various geopolitical reasons. They think we're lying to them and then after they get sick, some of them repent and ask for the vaccine. Some of them even die," the Sacramento doctor said. "Then there are some who go to their grave convinced that the virus never existed."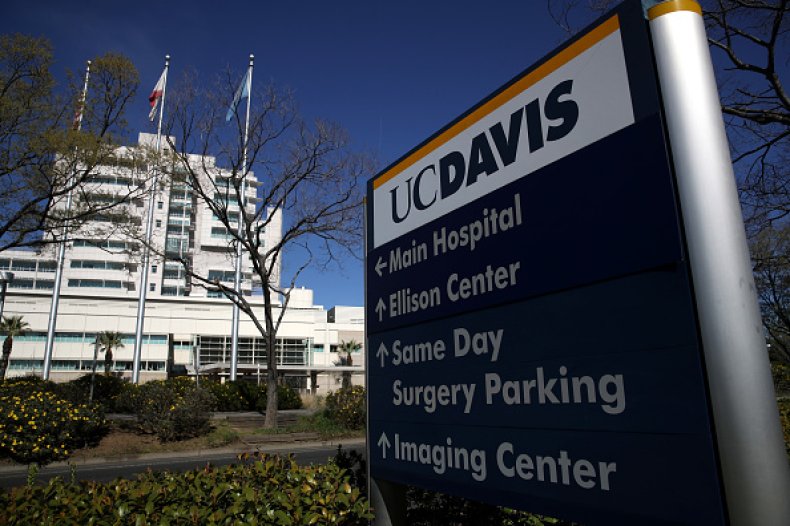 Sandrock said that he and his wife continue to wear masks in public places, despite being vaccinated and having already contracted COVID, as an added precaution to not get sick again—guidance that the CDC is expected to announced on Tuesday.
The new recommendation would reverse the decision made by the federal agency just two months ago when the CDC announced that vaccinated people do not need to wear masks in most indoor spaces—a recommendation that drew sharp criticisms from some experts who said it was premature given the large numbers of unvaccinated people at the time.
Sandrock said that while masking and distancing are good backup measures, he said it's important for people to limit contact with other people if they feel sick.
"People need to be really aware that if they have any symptoms, to really be on top of it," he said. "When we told our friend that we had COVID and said that my wife lost her sense of smell, they were like, 'Oh yeah, our kids had these high fevers last week and I just felt really rundown and had a bad headache.'"
"[They] should have gotten tested last night," he continued. "It's like, 'C'mon man.'"
Correction: 07/27/2021, 2 p.m. ET: An earlier version of this story said Sandrock's friend was unvaccinated.