California Fires: Meet the Prisoner Firefighters Who Are Battling the Flames in Southern California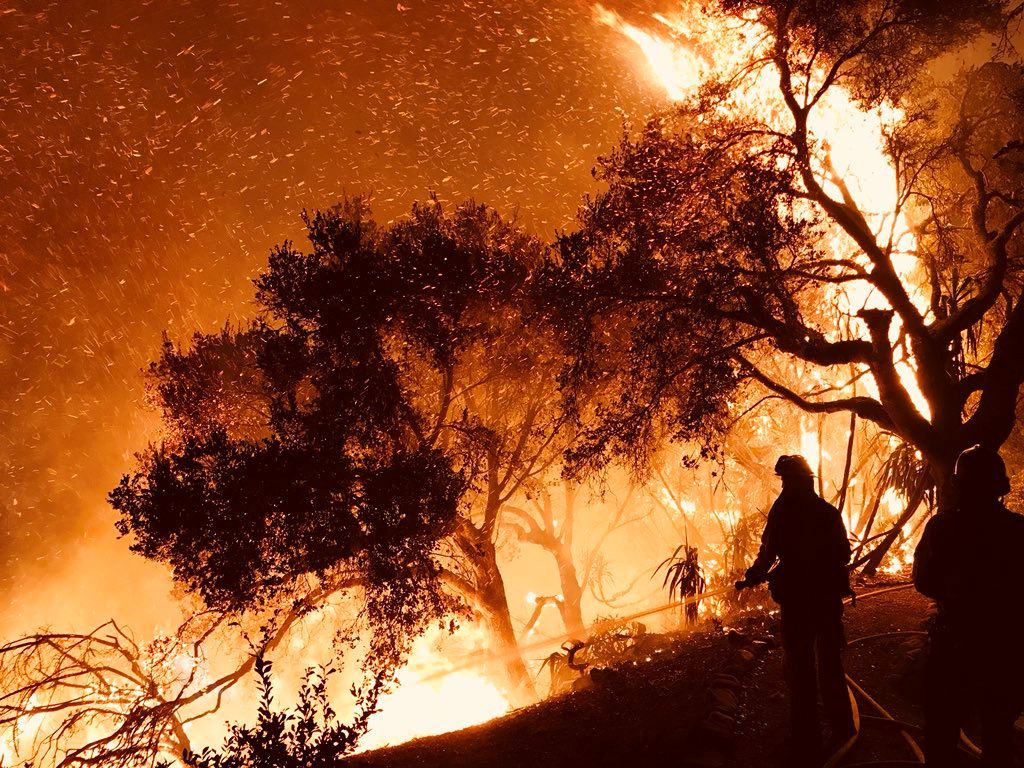 Wildfires continue to rage across Southern California. And many of the men and women fighting to contain them come from California's prisons. What began as a program to replace male firefighters during World War II in 1946 has turned into a "volunteer" service of prisoners.
According to KPBS, approximately 3,700 of the firefighters fighting wildfires in the state of California are prisoners, both male and female. That numbers constitutes a third of the firefighting personnel. These prisoners work 24-hour shifts which are followed by 24 hours off, and are reportedly paid $2 per day for their work and $1 per hour when they are actively fighting fires. They clear brush and cut containment lines, a method used to contain the spread of wildfires.
According to the California Department of Corrections and Rehabilitation's website, prisoners who participate in the program are given two weeks of training in firefighting. They respond to floods, search and rescue operations and earthquakes in addition to wildfires. There are 43 "conservation camps" across California that house the inmate firefighters.
As a spokesperson for the California Department of Corrections told CNN, "The inmates are all doing some form of conservation work every day that they are not on a fire line," hence the name for the camps.
According to a KPBS interview, there is some controversy around the ethics of using prisoners to fight fires. Concern was also raised in recent years about violent offenders participating in the program.
And, of course, the job holds some risks. In 2017, according to KQED, the only two state firefighters who died on duty were prisoners. As KQED reports, one of these inmates was a man named Frank Anya, who fell on an active chainsaw. Inmates who participate in the program are given better food, and are given a day off their sentence per each day of good behavior, CNN reports.
As for what happens to the inmate firefighters once their sentences are up, convicted felons are barred from that line of service once they are no longer in prison.