California Slammed With More Heavy Rain, Flooding and Spectacular Lightning, Causing Road Closures and Power Outages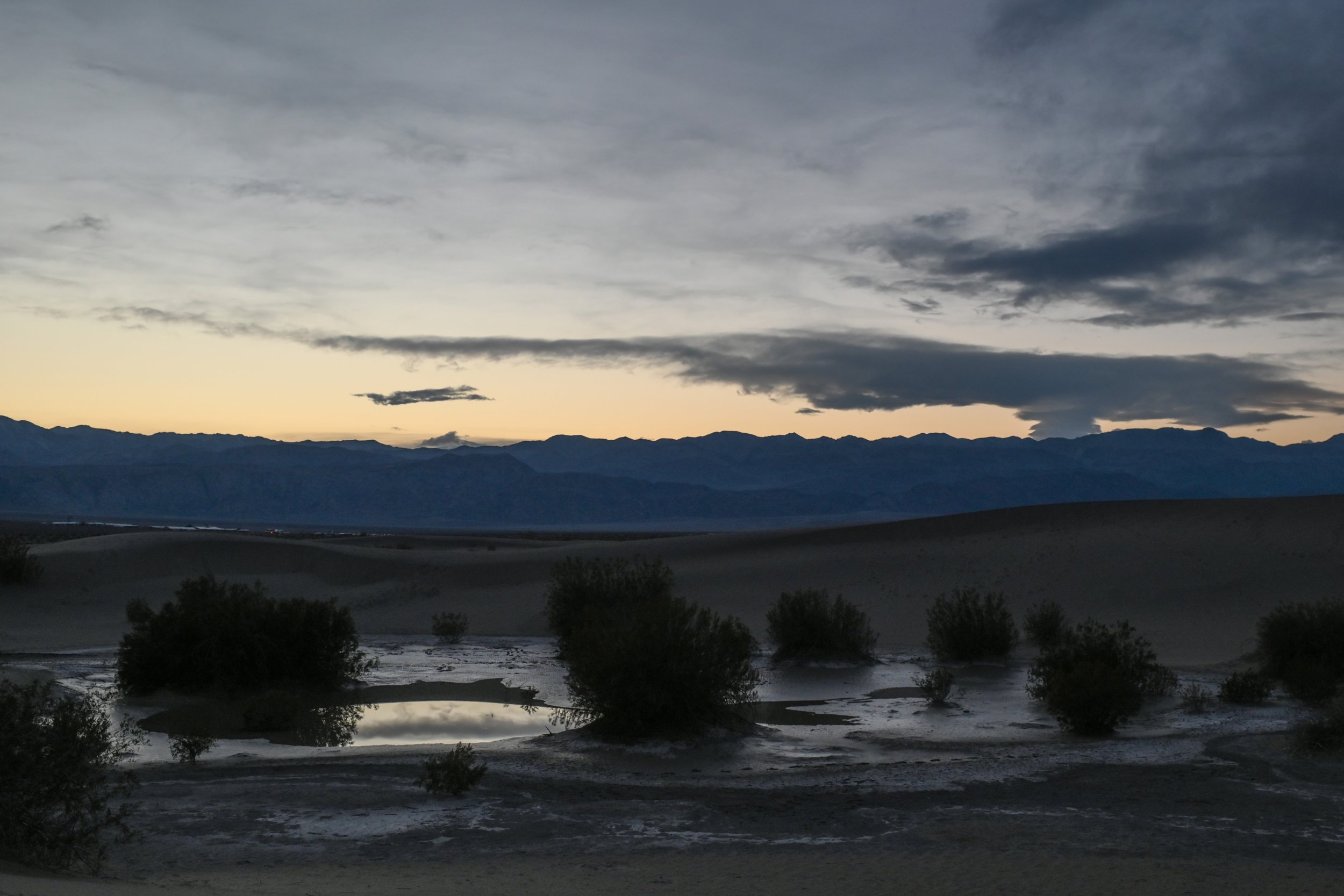 A storm system originating in the Pacific brought yet more heavy rain to California over the course of Tuesday and Wednesday nights, causing flooding, road closures and power outages across the state. The weather system is being fueled by another atmospheric river—a corridor of water vapor, in this case transported from the Pacific.
Central and southern portions of the state were hit by severe hail, sleet and spectacular lightning strikes, while Tuolumne and Sonoma counties in the north were hit with heavy flooding.
Flooding was reported in several areas, notably Death Valley, the driest place in the U.S., which received 0.64 inches of rainfall—more than double its average for this time of year—in the 24 hours ending 4 a.m. PT Wednesday, The Weather Channel reported.
Even moderate rainfall can cause flash flooding in Death Valley because the desert ground does not absorb water easily. The rain inundated State Route 190 between Furnace Creek and Cow Creek, according to state highway patrol.
Across Southern California, the National Weather Service recorded around 2,200 lightning strikes overnight Tuesday—1,200 of which occurred in a five-minute period in the skies above Santa Barbara, SFGate reported.
During the storms, lightning struck a Delta Airlines flight forcing it to return to Los Angeles International Airport—where three terminals briefly lost power, USA Today reported.
Around 3,000 residents were ordered to evacuate a hillside neighborhood in Santa Barbara on Tuesday over concerns of mudslides and debris flows, The Weather Channel reported. These orders were lifted on Wednesday, although Santa Barbara County officials warned that people returning to their homes or navigating the area that some roads might be impassable because of standing water or mud.
Thousands of people also lost power in the Santa Barbara area, although service has now largely been restored.
About 110 miles to the northeast, a rockslide occurred near Bakersfield as a result of the heavy rain, blocking a section of Highway 178, which has now been reopened.
Meanwhile, Caltrans announced that State Route 140 would be preemptively closed from Wednesday between Bear Creek and Foresta Road in preparation for more stormy weather expected to strike the area on Thursday—which could increase the risk of mud or rock slides on the road—Sierra News Online reported.
According to The Weather Channel, another set of storms will bring more unsettled weather to the state over the course of Thursday and Friday, although precipitation levels are expected to be lighter.
The latest events came just a week after a winter storm fueled by an atmospheric river brought heavy rain, snow and strong winds to Northern California.