California, Illinois, New Jersey and D.C. Continue to Ban Evictions After Moratorium Ends
After the Supreme Court blocked the CDC's eviction moratorium, California, Illinois, New Jersey, and Washington D.C. will continue to ban landlords from evicting residents from their homes.
As of Monday, California's eviction ban will last through September 30; the Illinois eviction ban will last until September 19; and, New Jersey and Washington D.C.'s eviction bans will last until January 2022.
While these states will continue their eviction bans, most states aren't following their lead, leaving more than 11 million Americans at risk of being evicted from their homes.
On August 27, Michigan Congresswoman Rashida Tlaib called the Supreme Court's decision to block the Biden administration's eviction moratorium "gross" and "partisan" on Twitter.
"SCOTUS has always protected the interests of the rich & corporations at the expense of working people," Tlaib tweeted. "This is just another example. The Court's gross, partisan decision will throw millions out of their homes in the middle of a surging pandemic."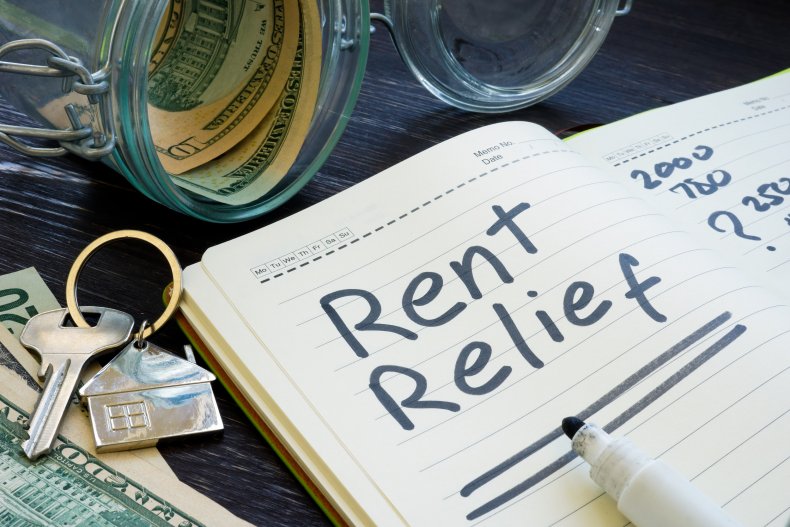 The Supreme Court ended the Biden administration's eviction moratorium in a 6-3 decision on August 26. The moratorium was set to end on October 3.
The Supreme Court cited the Centers for Disease Control and Prevention (CDC) as not having the legal authority to stop evictions, stating that "Congress must specifically authorize" a federal moratorium for it to continue.
"The CDC has imposed a nationwide moratorium on evictions in reliance on a decades-old statute that authorizes it to implement measures like fumigation and pest extermination," the decision stated. "It strains credulity to believe that this statute grants the CDC the sweeping authority that it asserts."
White House Press Secretary Jen Psaki said in a statement to Newsweek on August 26 that the Biden administration was "disappointed that the Supreme Court has blocked the most recent CDC eviction moratorium while confirmed cases of the Delta variant are significant across the country."
Psaki added that the ruling would mean "families will face the painful impact of evictions, and communities across the country will face greater risk of exposure to COVID-19."
"In light of the Supreme Court ruling and the continued risk of COVID-19 transmission, President Biden is once again calling on all entities that can prevent evictions—from cities and states to local courts, landlords, Cabinet Agencies—to urgently act to prevent evictions," Psaki said.
The White House issued a statement to Newsweek regarding the eviction moratorium.
"The President continues to call on State and local elected officials and judges to issue local eviction moratoriums and move aggressively to distribute the $46.5 billion in emergency rental assistance funds that are available through the bipartisan COVID relief act that Congress passed in December 2020, and through the President's American Rescue Plan that was enacted in March 2021," said the White House.
"And, the President calls on landlords to seek out rental assistance and not evict tenants from their homes, and echoes Attorney General Garland's calls for state and local courts to implement policies to discourage eviction filings until landlords and tenants have sought emergency rental assistance funds," the White House concluded.
In September 2020, the CDC created a moratorium that prevented landlords nationwide from evicting tenants from their homes, regardless if they could pay their estimated monthly rental fees. The eviction moratorium expired on July 31.
On July 29, the Biden administration challenged the Supreme Court's decision on the moratorium by requesting an extension, which was granted on August 3.
Representative Cori Bush, a Democrat from Missouri, has been at the forefront of the federal moratorium issue. Leading up to the eviction moratorium's expiration date in July, she slept at the steps of the Capitol Building to garner support from Congress for an extension.
"We have an eviction emergency, and so that has to be the focus, making sure people are not forced out of their homes right now," Bush told NBC Washington in July.
Update (8/31/2021, 4:50 p.m.): This article has been updated to include a statement from The White House.