One California Jail Escapee Reported Caught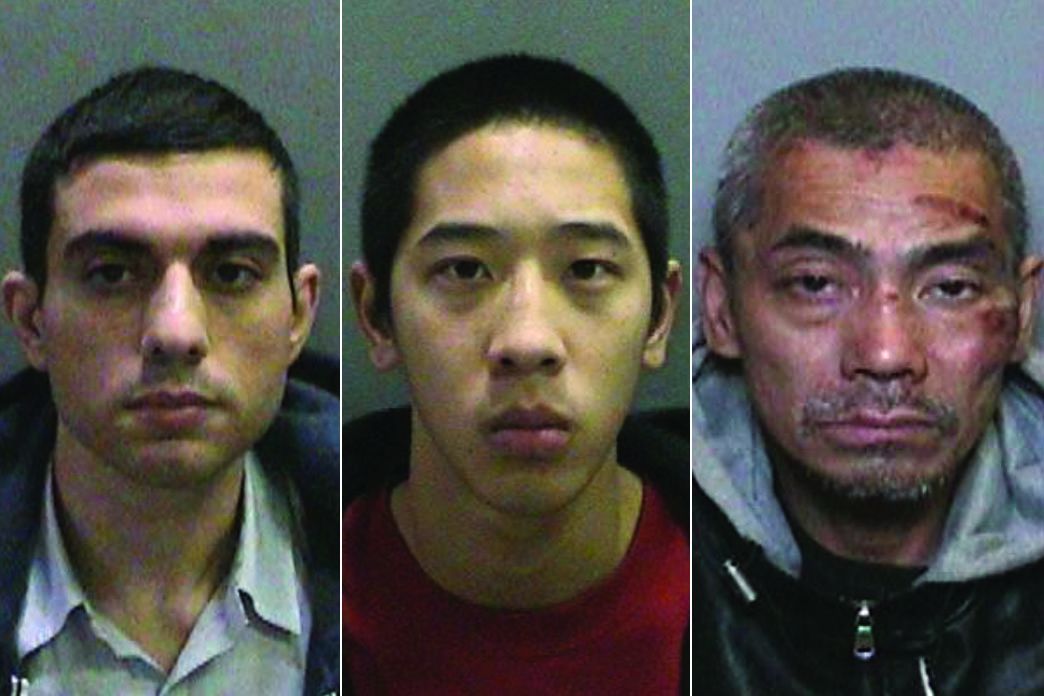 Updated | Authorities have arrested multiple people as part of a sprawling manhunt for three California inmates who escaped a maximum security jail a week ago. One of the prisoners, 43-year-old Bac Duong, was captured Friday, according to the local ABC 7. The other two escapees remain at large.
Duong turned himself in to Santa Ana police at 11:21 a.m., the Los Angeles Times reports. He walked into a business called Auto Electric Builders, telling the wife of the business owner, a friend of his, that he wanted to surrender to law enforcement. Theresa Nguyen called the police, and the business was quickly filled with authorities.
"I feel good for him because he did the right thing," Tri Nguyen, the business owner's son-in-law, told the Times. "He doesn't have to run around anymore."
Duong was last spotted in Los Angeles on Saturday stealing a car, authorities said.
Along with Jonathan Tieu and Hossein Nayeri, Duong used sharp tools and bedsheets to cut and rappel their way out of Orange County's largest lockup on January 22.
From the beginning of the investigation, Orange County Sheriff Sandra Hutchens has said she suspected that the men—all of whom were awaiting trial for violent crimes—may have received help from within and outside the facility.
On Wednesday, law enforcement officials took five gang members into custody, though authorities did not elaborate on how the five may have abetted the jailbreak. Hutchens did say, however, that she believed Nayeri was the mastermind behind the escape.
"Based on his past, he is a little more sophisticated" than the other two fugitives, Hutchens said, adding that Nayeri has a military background.
On Thursday, authorities arrested Nooshafarin Ravaghi, a 44-year-old English teacher at the jail. According to sheriff's spokesman Jeff Hallock, Ravaghi and Nayeri had developed "some type of relationship," which allegedly played a role in her helping the inmates to escape.
Ravaghi denied providing the men with the sharp tools that allowed them to saw and slice their way to freedom. Officials say her assistance allegedly involved providing the men with Google maps to plot an escape path, though they are still investigating the extent of her role.
Nayeri was awaiting a February 23 trial for his role in allegedly kidnapping a California dispensary owner in 2012. Nayeri and several other men allegedly drove the man to a spot in the desert where it was believed he was hiding money, burned him with a blowtorch and cut off his penis in an attempt to get him to hand over cash. Nayeri faces charges including kidnapping, torture and burglary.
The prosecutor in the case described Nayeri as a Hannibal Lecter type after learning of his escape.
The 37-year-old fugitive moved to the U.S. as a child and attended high school in Fresno, California, before joining the Marines. Nayeri had his first major run-in with the law in 2005, when he was charged in a drunken-driving accident that killed his high school friend Ehsan Tousi. He fled while on bail, but authorities eventually arrested him in Washington and extradited him to California in 2009. He was sentenced to less than a year in county jail and four years on probation, partly because he had no felony history at that point.
In 2012, while still on probation, prosecutors say Nayeri fled an Orange County traffic stop and led police on a high-speed chase before escaping. Then, almost a week later, he allegedly kidnapped the dispensary owner. As authorities narrowed in on Nayeri, hoping to arrest him, he fled to Iran. He was ultimately arrested in Prague in 2013 as he tried to travel to Spain to meet up with his family.
The Orange County jail has come under fire for not noticing the prisoners' escape for nearly 16 hours, providing them with a significant head start before investigators began looking for them. The inmates began their jailbreak at some point after the jail's 5 a.m. head count and weren't discovered to be missing until that night, when jail officials conducted the next head count for the day.
Hutchens said Wednesday that the jail's head-count policy has since changed. Jail officials will now be required to conduct more thorough and frequent checks, confirming that the inmates move to each of their scheduled locations throughout the day.
This article has been updated to include the capture of Bac Duong and with details about how he turned himself in.