California Gov. Gavin Newsom went beyond his authority when he issued an executive order for everyone in his state to get mail-in ballots for the U.S. election, a judge has ruled. The decision does not affect the election results.
Due to the urgency of the coronavirus pandemic, Newsom had issued the mandate under the California Emergency Services Act (CESA). He ordered on June 3 that all registered voters get vote-by-mail ballots. He also allowed counties to reduce precincts if they provide in-person voting centers for at least three days prior to Election Day.
But two Republican lawmakers sued Newsom, claiming that he had overreached his authority because the order changed state law, which is the responsibility of the California state legislature.
As arguments against Newsom's move were heard in Sutter County Court in October, state assembly member Kevin Kiley said: "I think that is a very dangerous thing. And he's made good on his word and he's been issuing order after order after order.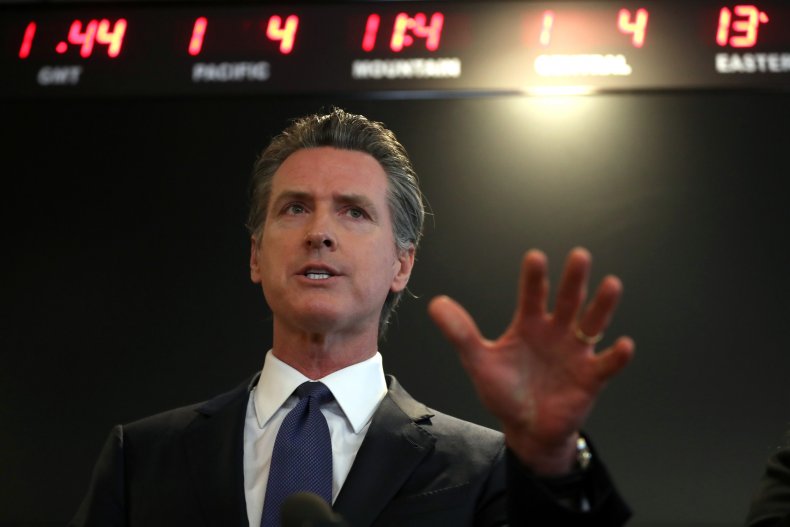 "That affects all facets of all of our lives without any of us—not me as a legislator, not any of us as citizens, having any say in the matter," KCRA reported.
In her ruling Friday, Judge Sarah Heckman said Newsom's order "is void as an unconstitutional exercise of legislative power and shall be of no further force or effect." Her decision also prohibits Newsom from changing existing law under CESA.
Newsom's legal team had argued because the legislature had passed a similar bill, the issue was moot.
But Heckman was concerned Newsom's order could set a precedent and that CESA "does not give the Governor the power or authority to amend statutory law or create new statutory law even during a state of emergency."
Heckman's decision follows a tentative ruling she made last week, in which she said the governor could issue orders under CESA but not change statutes.
After the ruling, a joint statement by Kiley and the other plaintiff, James Gallagher, R-Yuba City, said: "The governor must accept this ruling as a fundamental principle of our democracy and govern himself accordingly," KCRA reported.
Newsweek has contacted Newsom's office for comment. After last week's tentative ruling, the governor's office said in a statement: "We strongly disagree with specific limitations the ruling places on the exercise of the governor's emergency authority and are evaluating next steps."
Newsom has enacted tough measures to mitigate against the coronavirus. He was widely criticized for strict restrictions he put in place on social gatherings during Thanksgiving.
He is also under fire after he attended a birthday party which apparently broke coronavirus safety measures that he had enacted. The dinner at a restaurant in Napa County had at least 12 people from different households, flouting guidelines prohibiting gatherings of people from more than three households.
"While our family followed the restaurant's health protocols and took safety precautions, we should have modeled better behavior and not joined the dinner," Newsom's office said in an emailed statement to Newsweek on Friday.
The graphic below provided by Statista shows the number of hospitalizations caused by the coronavirus.