California's Largest Utility Provider Could Face Murder Charges For Deadly Wildfires if Responsible: Attorney General
California's largest utility provider Pacific Gas & Electric Co. could face murder or manslaughter charges if they are found to have been invovled in any of the recent wildfires, the state's attorney general said.
According to a legal brief filed in the U.S. District Court by California Attorney General Xavier Becerra on Friday, the company could be liable for the Camp Fire or other California wildfires since 2017 if they occured due to the company's negligence in failing to properly operate and maintain power lines.
PG&E may face a variety of charges ranging from minor misdemeanors to "homicide offences like implied-malice murder and involuntary manslaughter." Criminal liability will be determined based on the "degree of recklessness" and prosecutors will be required to assess PG&E's "mental state" before assigning charges, the brief outlined.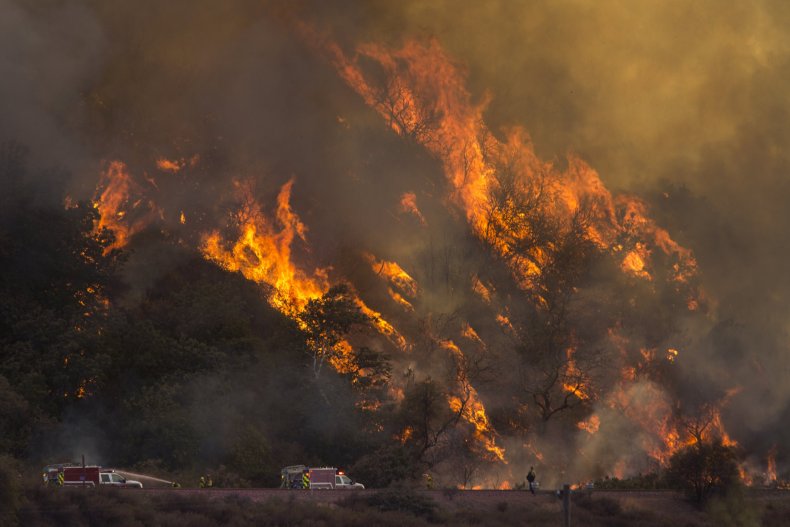 The court filing was requested by U.S. District Court Judge William Alsup, who asked officials to set out potential crimes that could have been committed by PG&E in relation to the wildfires, reported CNN. Within the brief, the attorney general states he has not taken a position on whether the company is responsible for the fires.
In a statement responding to the brief, PG&E stated they were assisting customers affected by the wildfires. "PG&E's most important responsibility is public and workforce safety. Our focus continues to be on assessing our infrastructure to further enhance safety and helping our customers continue to recover and rebuild," the company said, according to the Sacramento Bee.
In November, Alsup ordered the utility company to explain whether "reckless operation or maintenance of PG&E power lines" played a part in sparking the deadly Camp Fire and any other major wildfires across the state of California. According to a court filing, PG&E must file written answers by December 31.
Camp Fire, the deadliest blaze in state history, broke out last month in Butte County. The fire, which took firefighters 17 days to fully quell, killed at least 85 people and destroyed the town of Paradise and the adjacent Concow communities. In a regulatory filing, PG&E revealed they "experienced an outage" on a transmission line near where the fire originated from around 15 minutes before it broke out.
PG&E did not immediately respond to Newsweek's request for comment.
California's Largest Utility Provider Could Face Murder Charges For Deadly Wildfires if Responsible: Attorney General | U.S.