Los Angeles County health officials say there has been 167 cases of the strain of COVID-19, which has been labeled a "variant of interest" by the World Health Organization (WHO).
The Los Angeles Department of Health said that most cases of the Mu variant had been detected in July, in commenting on its analyses between June 19 and August 21.
First identified in Colombia and now reported in around 40 countries, Mu, also known as B.1.621, is named after the 12th letter of the Greek alphabet and has been detected in every U.S. state other than Nebraska.
California has reported the highest number of Mu variant samples in the country, at 384 cases, amid concerns about how transmissible it is and its ability to resist vaccines.
The LA Department of Health said the variant had "key mutations linked to greater transmissibility and the potential to evade antibodies."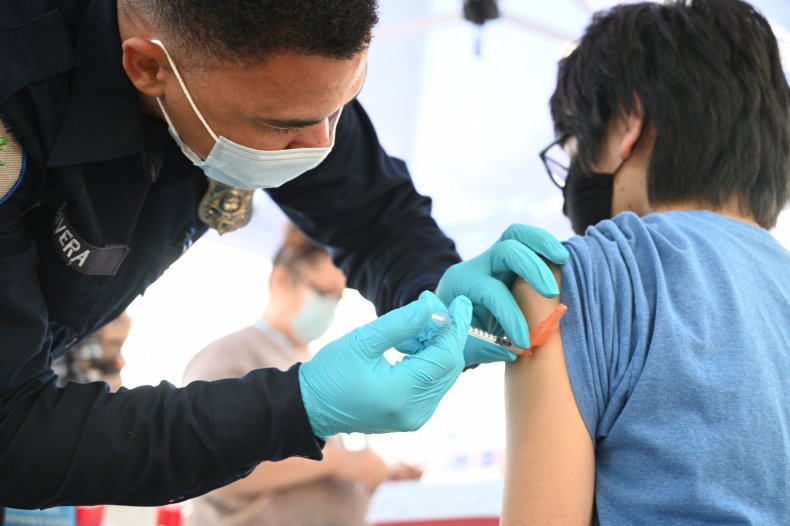 However, it said that more studies would be needed to determine whether the variant "is more contagious, more deadly or more resistant to vaccine and treatments than other COVID-19 strains."
"The identification of variants like Mu, and the spreading of variants across the globe, highlights the need for L.A. County residents to continue to take measures to protect themselves and others," said Barbara Ferrer, director of LA public health, as she said it bolstered the case for people to get vaccinated.
The LA Department of Health said on Monday that there were 1,540 new COVID-19 cases, which brought the total number of infections to 1,420,560.
There were also 11 new COVID-19 fatalities, putting the death toll at 25,456, although the latest numbers likely reflect reporting delays over the weekend.
There are currently 1,480 people hospitalized with COVID-19 in the county, a drop of 57 from the previous day, reflecting a trend of diminishing admissions over the past week. The number of ICU patients also declined, from 433 to 412, NBC Los Angeles reported.
When contacted for comment, the Los Angeles Department of Health referred Newsweek to its earlier statement in which it said that the Mu variant "is being closely monitored."
Mu has not been deemed a "variant of interest" by the U.S. Centers for Diseases Control and Prevention (CDC) as health officials have emphasized the dominance of the Delta strain.
Dr. Ashish Jha, dean of the Brown University School of Public Health, said that he doubted Mu, or other strains such as Lambda or C.1.2, would replace Delta as the variant to be most concerned about.
"I don't lose sleep over new variants," Jha tweeted, "I worry about people's fatigue with the current one."
Dr. Anthony Fauci, chief medical advisor to President Joe Biden, said of Mu last week, "we're paying attention to it," even if, "we don't consider it an immediate threat right now."
The graphic below provided by Statista shows the states with the highest COVID-19 death rates.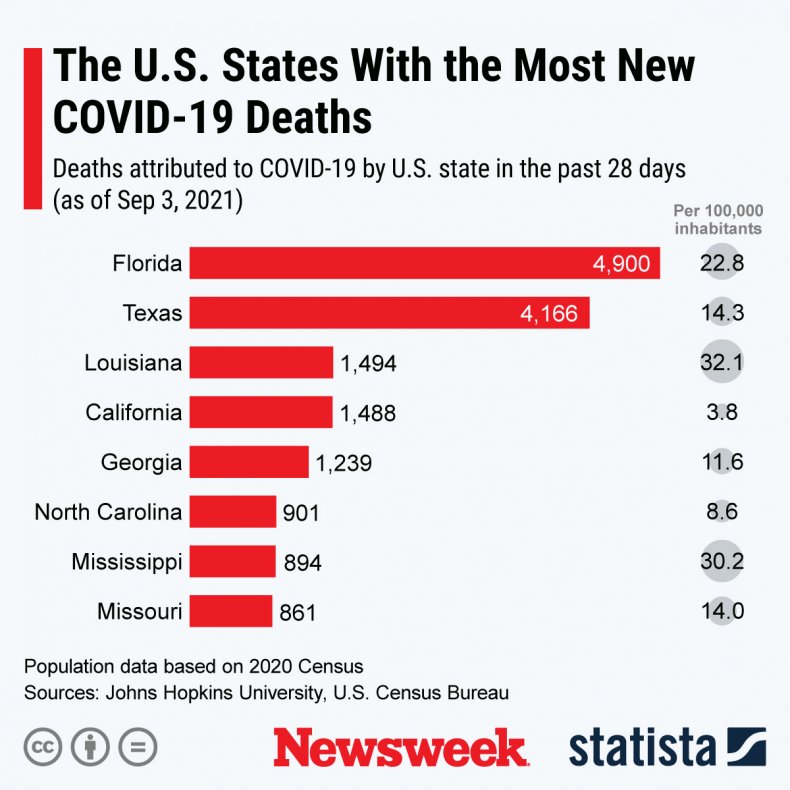 Update 9/8/21, 4:17 a.m. ET: The story has been updated to include a response to Newsweek from the LA Department of Health.