California Mayor Accused of Sexual Assault By Ex-'Teen Mom' Star Farrah Abraham, Others Resigns
Windsor, California, Mayor Dominic Foppoli said Friday that he would resign from his position following sexual assault allegations from nine women, including an accusation by former Teen Mom reality television star Farrah Abraham.
Foppoli's announcement came six weeks after a report by the San Francisco Chronicle first detailed sexual assault allegations by several women in April. The alleged incidents took place in California from 2002 to 2019 and include claims of forced oral sex and rape.
For weeks, Foppoli maintained innocence and refused to resign from his post. However, the Windsor mayor said Friday that he would immediately leave office following the news that a ninth woman—Farrah Abraham—had accused him of sexual assault in Palm Beach, Florida.
"It is with a heavy heart that I am resigning, effective today," Foppoli wrote in his resignation letter, according to the SF Gate. "I have always and will always maintain that I did not engage in any non-consensual sexual acts with any woman."
"I recently learned that a woman in Palm Beach, Florida is accusing me of non-consensual acts while I was visiting there in March of this year," Foppoli added. "I have no doubt she is making these allegations in an attempt to leverage the situation to her advantage."
Though Foppoli did not name Abraham in his statement, the Chronicle reported that the Los Angeles-based reality TV star filed a complaint against Foppoli in Palm Beach, Florida, on April 2.
Abraham first rose to prominence in 2009 through the MTV reality television series 16 and Pregnant and later appeared on the series, Teen Mom.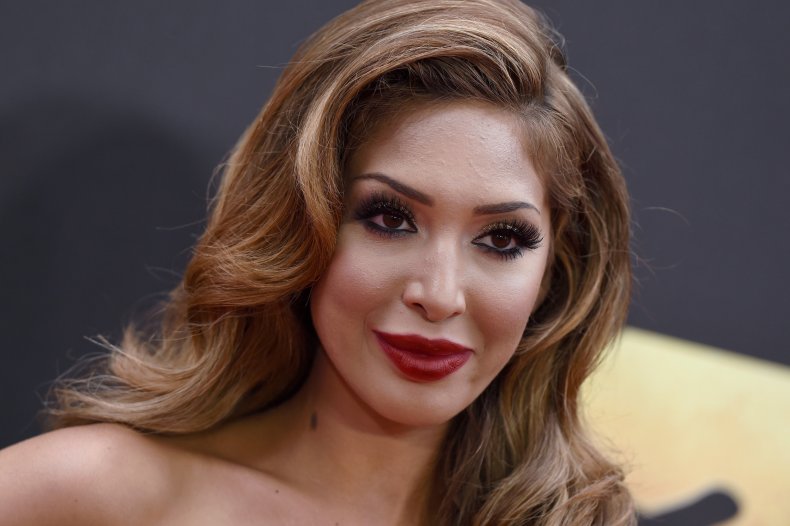 Spencer Kuvin, a West Palm Beach attorney representing Abraham, told the Chronicle that the sexual assault allegation was "very serious," and occurred during an encounter in Florida in March, six days before the news outlet published its first report against Foppoli.
The attorney declined to provide additional detail into the case, but said that Abraham provided Palm Beach police with photographs, video and audio to support her claim.
Foppoli was first accused of sexually assaulting four women in a Chronicle investigation that was published on April 8. Following the initial report, four more women—including a Windsor Town Council colleague and former Sonoma mayor—came forward with additional allegations of misconduct. Two of those women alleged that Foppoli had drugged them before the sexual assault took place.
At that point, Foppoli continued to maintain innocence but announced on April 14 that he would "step back," but not resign, from his mayoral duties.
But on Friday, the Windsor mayor changed course and addressed constituents before resigning by stating that he did "not want to undue national attention to have a negative impact on the Windsor community because of lawful, but poor choices, I have made in the recent past."
Both the Sonoma County Sheriff's Office and Palm Beach police are now investigating the allegations.
Sonoma County sheriff's sexual assault detectives will submit their case findings to the California Attorney General's Office, which will determine whether or not to file criminal charges against Foppoli.
Newsweek contacted Kuvin and Foppoli for additional comment, but did not hear back in time for publication.