California Parents Banned From Talking to Their 13 Kids for Three Years, Judge Rules After Torture Arrest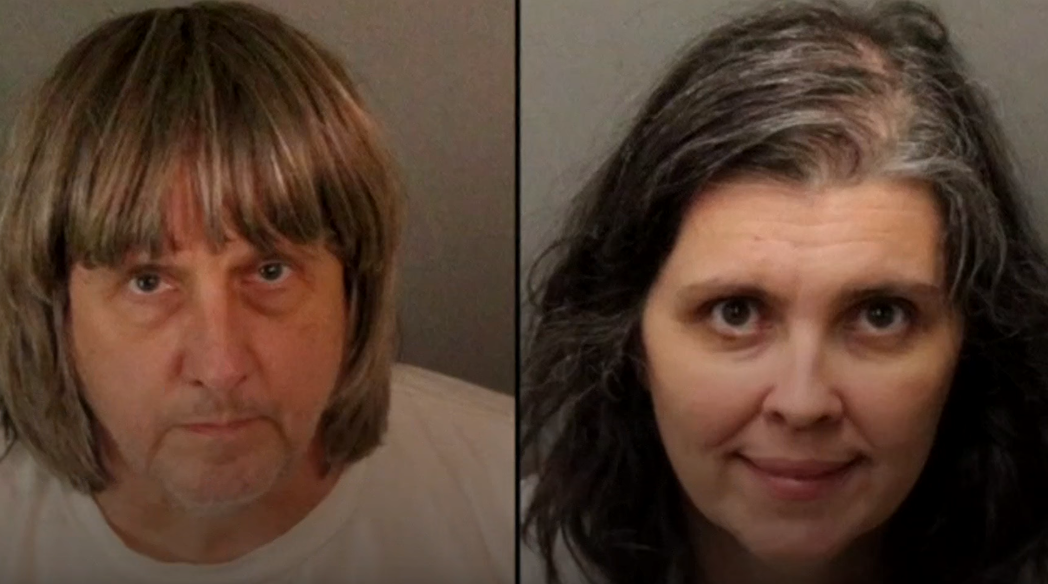 The California parents accused of torturing and shackling their 13 children aren't allowed to talk to their kids for three years, a judge ruled on Wednesday.
In a brief court appearance, David and Louise Turpin were ordered by Riverside County Superior Court Judge Emma Smith not to contact the children except through their lawyer, The Desert Sun reported. They are also banned from obtaining firearms and coming within 100 yards of any of the kids, except for court hearings, until 2021.
"You must not contact them, except through your lawyer," Smith said.
This is a typical step in cases where the victims and suspect know one another. It is particularly salient in the Turpin case, where the children, according to prosecutors, will be called as witnesses and are in a fragile state. But in an unusual move, the court had to split the order among two groups because there are so many children.
David and Louise Turpin are each facing nearly 40 charges, including torture and false imprisonment. Both have pleaded not guilty. Police arrested the duo on January 14 after a 14-year-old girl crawled out of the window of the family's Southern California home and called 911. When police arrived, they say they discovered three of the children shackled to their beds, and all of them were severely malnourished. A 29-year-old woman weighed just 82 pounds, authorities said.
The children remain in hospital, where they are grouped together in a separate wing. And the kids—whose names all start with the letter "J"—are slowly beginning to tell their story to investigators, one of the case's prosecutors told the Associated Press on Wednesday.
"Victims in these kinds of cases, they tell their story, but they tell it slowly. They tell it at their own pace," Riverside County District Attorney Mike Hestrin told the AP. "It will come out when it comes out."
So far, investigators have learned that the children were isolated from one another and locked in different rooms in small groups, Hestrin said. They didn't have access to radios or televisions, although Louise Turpin reportedly wanted to star in her own reality-TV show with her family. The kids were able to read and write, however, and expressed themselves in hundreds of journals that police seized from the home, he said.
"It appears to me that they lacked any kind of understanding about how the world worked," Hestrin said.
Since news of the case broke last week, the county's Children's Services Division said it has received many offers from parents asking to take in all 13 of the children.