California Pot Home Delivery: Police Chief Says 'Robberies Are Tip of the Iceberg' as Marijuana Delivery Permits Expand
Police in California fear that delivery vans transporting marijuana to homes will be a target for robbers and will lead to a spike in crime.
The state is considering a proposal to allow the delivery of the drug in areas where marijuana retail stores are forbidden. It has been legal to buy cannabis in California since January 1.
However, police are concerned that the vehicles and their contents would be prime targets for criminals.
David Swing, president of the California Police Chiefs Association, told the Los Angeles Times, "This will make it easier and more lucrative to rob a delivery person than a liquor store.
"Robberies are the tip of the iceberg. They can lead to other crimes, including aggravated assaults and homicides."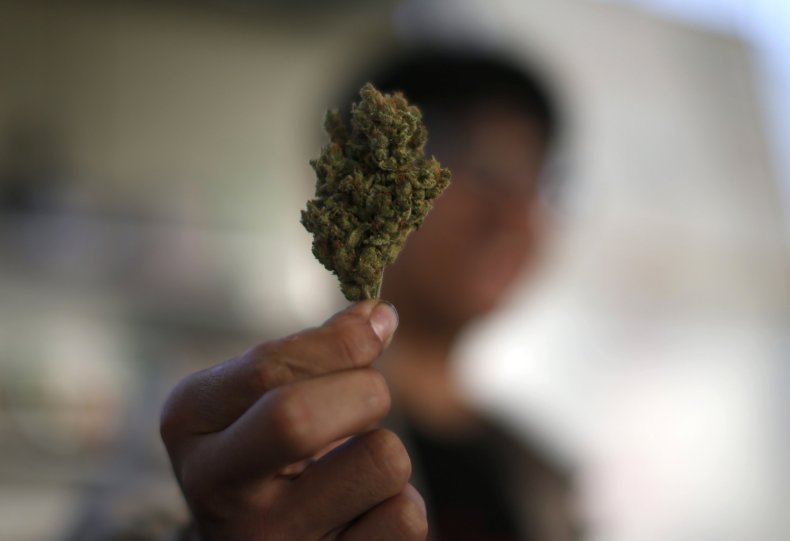 Police have the backing of the League of California Cities, which represents the state's municipalities, in its opposition to cannabis deliveries.
Its website has a petition and asks people to support them, citing how two men allegedly sold pot out of an ice cream truck in North Long Beach.
Against the proposal—but for a different reason—is the United Food and Commercial Workers (UFCW) union, which represents cannabis industry workers. It says that home deliveries would be a commercial threat to shops selling the drugs legally.
James Araby, executive director UFCW, said in a statement at the end of August: "Regulated marijuana dispensaries have tough security, checks for identity and legal age, and strictly licensed workers.
"If marijuana can be delivered anywhere with virtually no regulation, California will lose these safeguards that protect communities and children," the Associated Press reported.
There have been 128 permits issued to retailers, allowing them to deliver marijuana. The online cannabis marketplace Eaze has made more than half a million home deliveries of the drug.
It claims to fill the gap in the market and provide the drug to cities and counties that continue to ban the sale of cannabis despite the law change.
However, Weedmaps, a website that allows people to search for places to buy the drug, said that delivery services had been "demonized."
"A delivery service isn't a big truck with cannabis leaves painted all over it, ringing a bell and driving around the neighborhood like an ice cream truck looking for kids to sell to," it said in a statement.