California Continues Defiance of Trump Administration with Move Toward Sanctuary State Status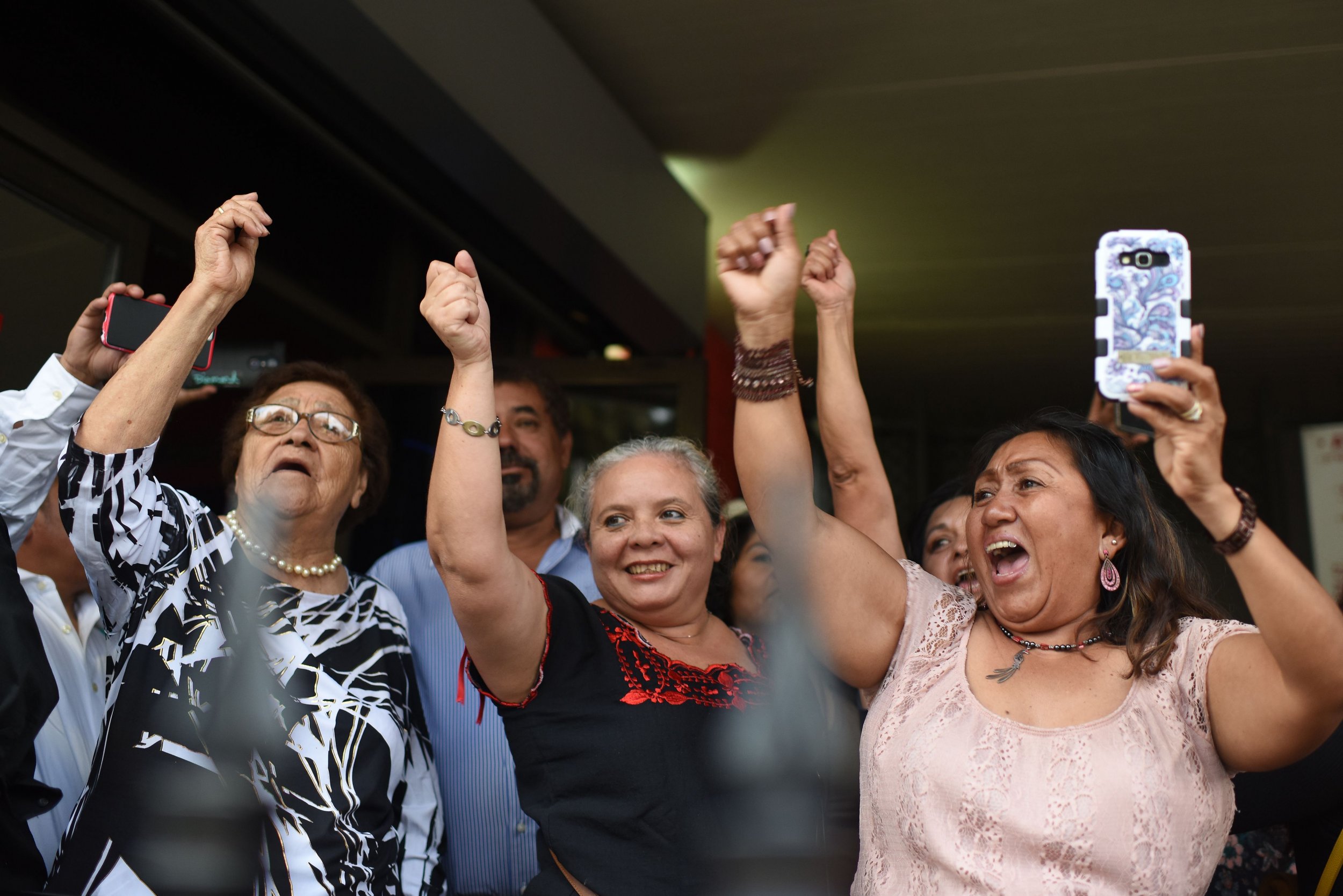 California Gov. Jerry Brown is poised to bar law enforcement officers in the state from cooperating with federal immigration officials to arrest undocumented immigrants—making California the second jurisdiction to dub itself a "sanctuary state."
Brown, a Democrat, worked with the state legislature on the California Values Act, which will bar police departments from detaining people based on their immigration status and prevent immigrants from being delivered to Immigration and Customs Enforcement (ICE) officers, unless they are convicted of certain felonies and misdemeanors.
The bill, which Brown is expected to sign, reflects a growing push-back from local lawmakers against President Donald Trump's efforts to punish "sanctuary cities," which refuse to help federal authorities detain illegal immigrants.
California is home to about 2.3 million undocumented immigrants.
There has been a 37.6 percent spike in federal arrests of illegal immigrants since January after Attorney General Jeff Sessions ordered immigration authorities to target "public safety" threats.
If signed into law, California would further limit assistance with ICE near public schools, libraries and courthouses. The state's decision would further relieve pressure on local sheriffs and police departments, who have been called out by President Trump for not complying with requests from ICE to hold undocumented immigrants in local jails.
It's not the first time that Brown has taken on the Trump administration over immigration. But earlier this year, Brown's threatened to sue over Sessions's threat to withhold federal dollars from sanctuary cities, but a federal a judge ruled against Sessions before that was necessary.
ICE acting Director Thomas Homan said the legislation "disturbingly" solidifies a policy that "obstructs our country's immigration laws and shelters serious criminal alien offenders." California Republicans warned that the bill "puts communities at risk by shielding dangerous criminals from fed law enforcement agencies" but are the minority party in the state.
California would become the first "sanctuary state" since Oregon created the notion in 1987 when lawmakers passed a law to prevent state agencies from targeting illegal immigrants solely for their illegal status.
But the movement is drawing attention as ICE agents seek to detain illegal immigrants who have not been convicted of any crimes beyond their immigration status. Las week in New York, immigration officials acted in a "brazen" fashion to arrest four undocumented immigrants at a local courthouse, even though three of the men had not been convicted of a crime, Newsweek reported.