California Wildfire Hero Risks His Life to Save Wild Rabbit—Watch the Incredible Clip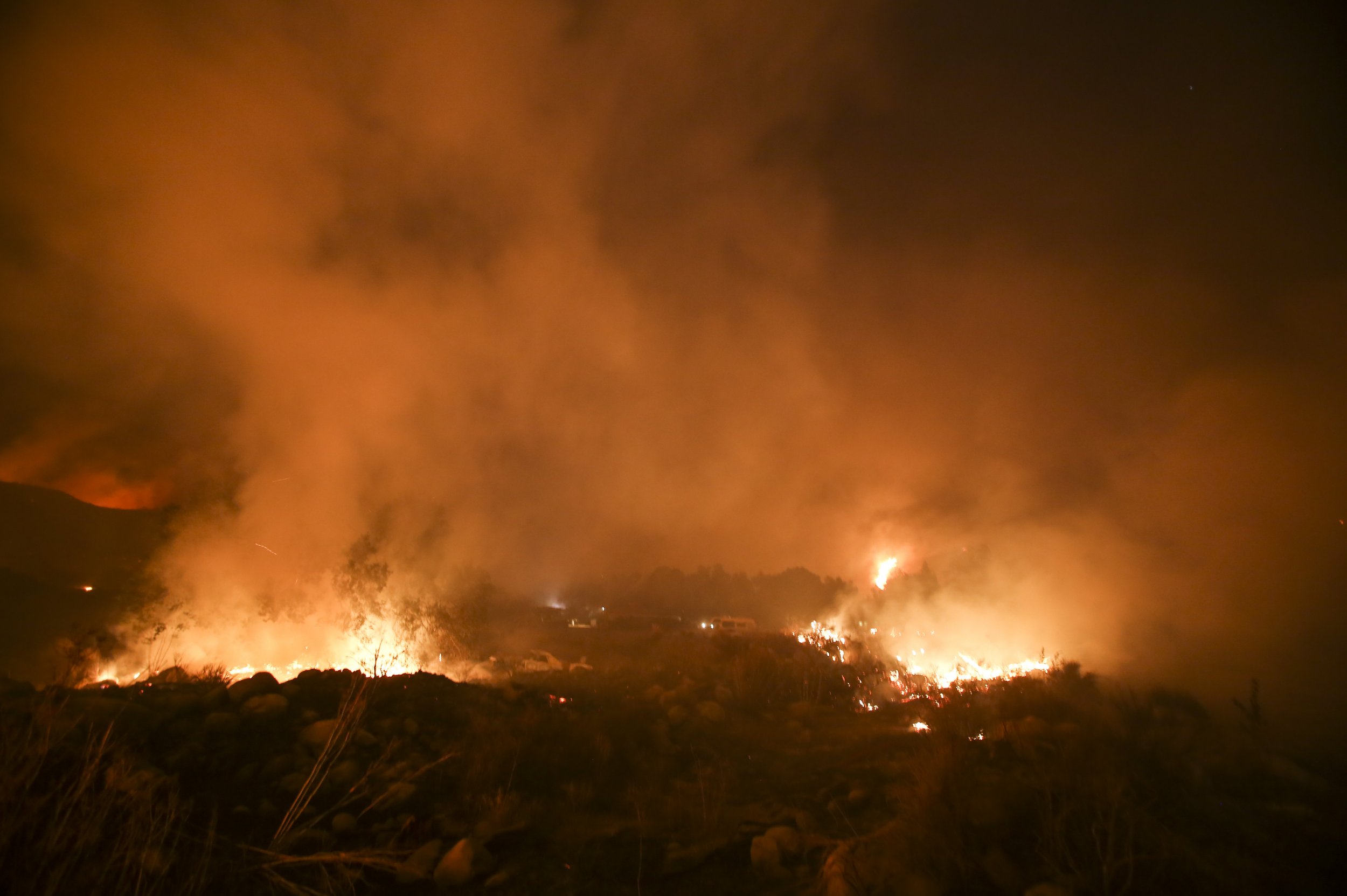 A brave man filmed risking his own life to save a wild rabbit from near-certain death in the California wildfire has gone viral.
ABC News shared the footage, captured by RMG News, which shows the unidentified man chasing after the rabbit and guiding it to safety.
The ABC7 Eyewitness News Twitter account said the man pulled over his car in La Conchita after spotting the bunny in peril.
ABC said the man declined to be interviewed by the photographers who filmed him.
Footage of the man's bravery went viral on Twitter overnight Thursday, with actor and activist Rose McGowan tweeting: "This is what it means to be a man."
Other social media users heaped praise on the mystery hero for his compassion and courage:
Thousands of people have fled their homes in southern California since fires broke out Monday and fanned across cities including Ventura because of strong winds.
"Our plan here is to try to stop this fire before it becomes something bigger," Los Angeles Mayor Eric Garcetti said Wednesday. "These are days that break your heart. But these are also days that show the resilience of our city."
On Twitter, good samaritans have shared information on how to help wild animals affected by the wildfire that may seek shelter in parts of California that are safe.
People suggested leaving out buckets of water for the animals to drink from.
Actor and comedian Jane Lynch also shared details of animal evacuation centers across the state to keep pets safe.