California Women's March Cancelled Over Fears Participants Would Be 'Overwhelmingly White'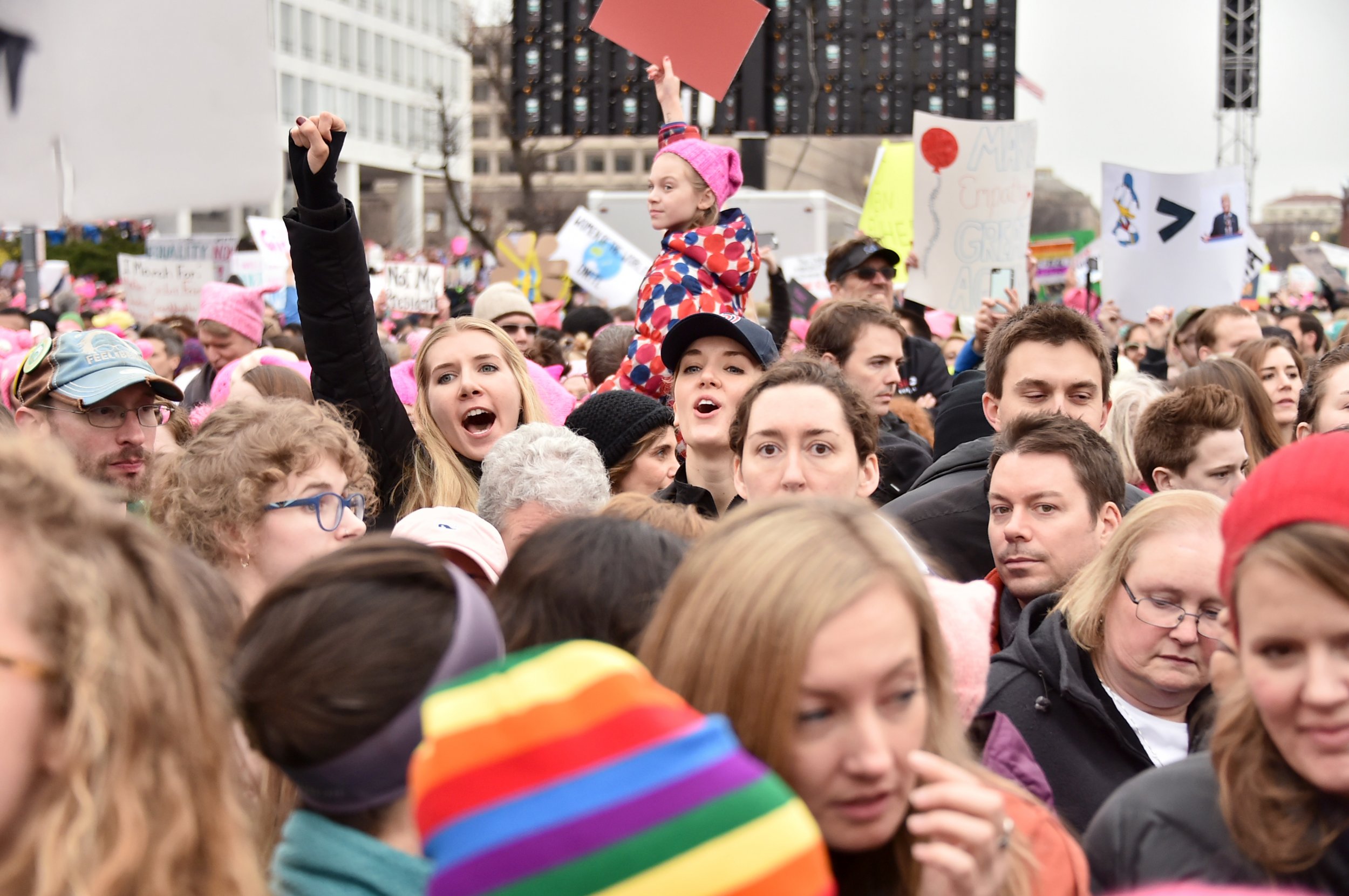 A planned Women's March in California has been by canceled the organizers over fears about the lack of diversity from those taking part.
The march in the town of Eureka, in Humboldt County, was due to take place on January 19. In the run-up to the event, the organizers described being "at a crossroads" as they sought to create an event that "represents all members of our community."
Read more: Chicago Women's March has been called off amid 'anti-Semitic' Nation of Islam controversy
In a statement posted on Facebook, the organizers have confirmed that the event will now no longer be going ahead, following "conversations between local social-change organizers and supporters of the march."
"The local organizers are continuing to meet and discuss how to broaden representation in the organizing committee to create an event that represents and supports peoples who live here in Humboldt," the statement added.
"Up to this point, the participants have been overwhelmingly white, lacking representation from several perspectives in our community.
"Instead of pushing forward with crucial voices absent, the organizing team will take time for more outreach. Our goal is that planning will continue and we will be successful in creating an event that will build power and community engagement through connection between women that seek to improve the lives of all in our community."
The announcement was met with criticism from some social media users.
"I was appalled to be honest," Amy Sawyer Longwrote on Facebook. "I understand wanting a diverse group. However, we live in a predominantly white area…not to mention how is it beneficial to cancel? No matter the race people still want their voices heard."
David Holper added: "I was really saddened to hear that the march won't be happening this year. Isn't there still time to reach out to minority groups and pull this together?"
According to Census Bureau data from July, Humboldt County is around 74 percent non-Hispanic white, 12 percent Hispanic, 6 percent Native American, 2 percent Asian, and 1 percent black, reports The Washington Times.
The event organizers said they are looking into is exploring holding an event in March to celebrate International Women's Day and are still encouraging local residents to attend the Martin Luther King Jr. Celebration taking place in Eureka on January 21.
The event in Eurkea getting called off arrived follows the cancellation of the Women's March in Chicago. The organizer's said they decided they will not be running the march in January as they had already put "so much time, money, energy and effort" into a "March to the Polls" event ahead of the midterm elections in November.
The cancellation also arrived amid the Chicago branch of the Women's March criticising the national initiative's relationship with Louis Farrakhan, leader of the Nation of Islam, considered an anti-Semitic hate group by the Southern Poverty Law Center.