California's New Police Reform Laws Include Decertification Process for 'Bad Officers'
California Governor Gavin Newsom signed a wave of police reform bills into law on Thursday, including one that creates a process through which officers can be decertified when they are found to have used excessive force or other "serious misconduct" violations.
The new law enabling officer decertification makes California the 47th state to adopt such a process, according to State Senator Steven Bradford, a Democrat who introduced the legislation earlier this year alongside Toni Atkins, the state Senate's president pro tempore.
"California has one of the most progressive criminal justice systems in the nation. But for too long, problematic officers that commit heinous acts in one department are either not held accountable and continue to be a problem for that community, or are punished, but able to find employment in another department," Bradford said in a news release issued by Newsom's office.
Bradford's statement added that the "rinse and repeat" process through which "problematic" officers remain in uniform causes a "continuous erosion of community trust."
"At long last, California finally joins the 46 other states with processes for the decertification of bad officers," Bradford said.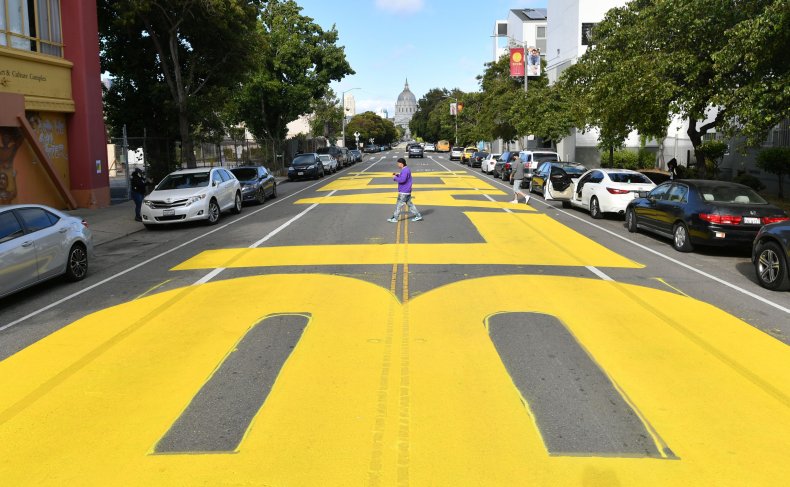 Newsom held a Thursday morning signing ceremony at Rowley Gym in Gardena, a city located within Los Angeles County. He was joined by state legislators, leaders within the local community and families that have been impacted by police violence.
Newsom signed a total of eight police reform bills into law on Thursday. The new laws address revised minimum age requirements for aspiring officers, boosted transparency for records pertaining to police misconduct, assistance for officers who need to report excessive use of force by fellow officers, and bans on policing techniques where there is a "substantial risk of positional asphyxia."
There has been a widespread push for policing reform over the last 18 months as protesters around the country demanded an end to systemic racism in the wake of the deaths of George Floyd, Breonna Taylor and other individuals at the hands of police. Though a recent effort to pass reform at the national level recently failed in Washington, D.C., President Joe Biden said he still has hope there will be an opportunity to sign "a comprehensive and meaningful police reform bill" into law during his presidency.
Newsom acknowledged the stalemate in Congress during comments he delivered at the conclusion of Thursday's signing ceremony.
"Last week, I think all of us were disappointed to see the bipartisan efforts in Congress fall short," Newsom said. "You could be left wanting, you could be left frustrated. But I hope this provides a little bit of, a contrast to that anxiety and fear."
Newsweek reached out to the California Coalition of Law Enforcement Associations, the largest law enforcement organization in California, for comment but did not hear back before publication.