'Call Of Duty: Black Ops 4' Logo & Near-Future Setting Leaked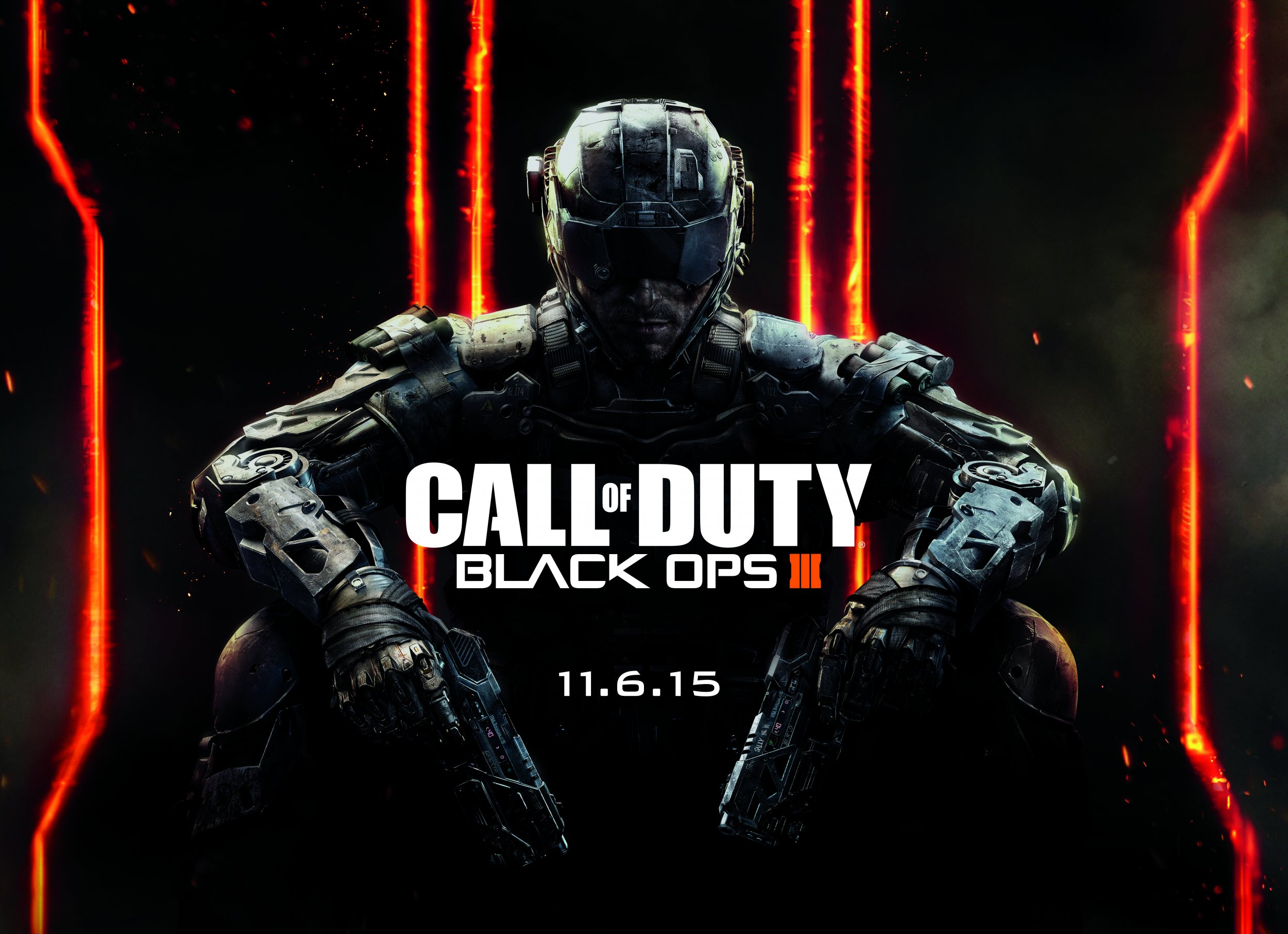 Call Of Duty: Black Ops 4 has been all but confirmed, thanks to some rather strange leaks. Combining a tweet from from ESPN and smart investigative reporting from Kotaku, we know what the game's logo looks like and during what time period the game will take place.
As seen in the clip below, NBA star James Harden walks by the camera in army fatigues wearing a hat with four hash marks. The dark aesthetic with neon outline was immediately picked up as a possible callback to the art design for Call Of Duty: Black Ops III, which sent the internet hype machine into overdrive.
Minutes after the story broke, Kotaku News Editor Jason Schreier tweeted "that is indeed the logo for Black Ops IIII, a source confirmed tonight." Linked to that message, Schreier added a report of his own. The article essentially confirms Black Ops 4 via multiple sources close to the project, and suggests the title will exist in a "near-future setting" like all other past entries in the series.
This story mostly corroborates a report from Eurogamer and industry insider Marcus Sellars from early February. At that time it was believed Call Of Duty 2018 would be Black Ops 4 with a modern setting. In this case, the rumored time period was slightly off, though we still don't know how "near" this near-future game will be. If the campaign is set just 10 years into the future, for example, that could technically constitute being called a "modern" narrative.

These leaks arrive one day after the Call Of Duty experts at CharlieINTEL shared evidence of Black Ops 4 merchandise in GameStop's retailer database. In fact, while this is pure speculation, the timing and peculiar nature of these new leaks raises a few questions. With news of Black Ops 4 surfacing throughout the day on Tuesday, is it possible that Activision marketing officials actually told Harden to wear the hat to keep the viral hype train in motion? Athlete clothing contracts can sometimes have very specific terms, and accidentally wearing a hat for an unannounced product would be a pretty big mistake to make.
The Black Ops franchise has been tied to viral marketing campaigns in the past as well. Just before the reveal of Black Ops III, QR codes were added to multiplayer maps in Black Ops II that led players to cryptic teasers for the 2015 game. In that sense, asking a popular athlete to wear a hat for hype purposes seems par for the course.
Activision has not formally announced Black Ops 4 at this time, but history suggests the game should be revealed by the end of April. The publisher hosted a major event to announce Call Of Duty: WWII last year, so it'd make sense to have a similar celebration in 2018. Especially considering how popular the Black Ops brand is, the opportunity seems too good to pass up.
If speculation is to be believed, Call Of Duty: Black Ops 4 will likely release this fall on PS4, Xbox One and PC.
What are your thoughts on this Black Ops 4 leak? Was this is a planned stunt or happy accident? Tell us in the comments section!