'Call of Duty' Warzone Wednesdays Week 2 - Time, Bracket, Teams & How to Watch
Warzone Wednesdays returns this week, giving quarantined fans something exciting to watch. Forty-eight top streamers and content creators from around the web will be competing for their chance at battle royale bragging rights. Many of the teams from last week return, with the addition of celebrity DJ Steve Aoki to the ever-expanding roster. Can last week's winner JoshOG win the $20,000 prize again, or will someone else have a chance at glory?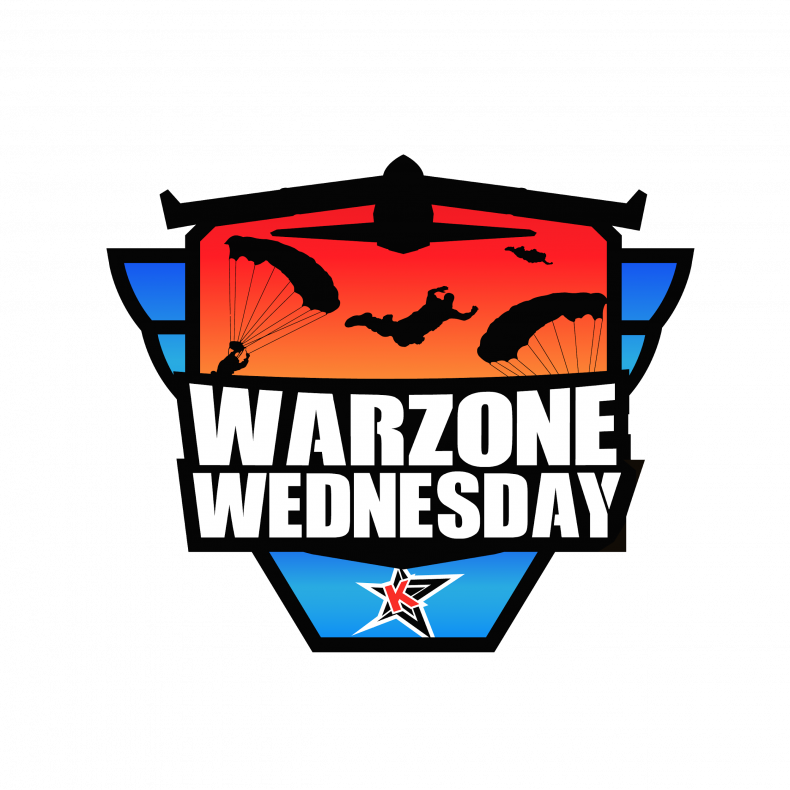 The tournament, hosted by Daniel "Keemstar" Keem, will hopefully carry on for weeks to come. In an exclusive interview with Newsweek, Keem said he will continue creating and coming up with new projects to work on. "I can't imagine doing anything else. I could retire right now I just don't want to," Keem said, "I love what I do and I love keeping busy."
Warzone Wednesday Showdown Rules
The same rules from last week's Warzone Wednesday apply today. Each match consists of two games, earning points for Eliminations. Teams are only competing against those in their bracket. In cases where both teams accrue the same amount of kills, other factors, like which team had the player with the most kills or the team with the most overall damage, will decide the tie breaker.
Players who aren't micro-celebrities will have a chance to compete in week 3 of the tournament. Starting today through April 8 at noon EDT, potential combatants can register on the Keempark website for a chance to join the star-studded cast. This could be anyone's chance to have a break-out moment, so apply to see if you are one of the lucky randoms chosen to compete. The website does force you to sign up for an eFuse account, one of the partners for the event.
The games start at 4 p.m. EDT and will presumably run for three to four hours.
Warzone Wednesdays Teams
Here are the teams for Warzone Wednesdays:
Team 1 - TylerTeeP, NoahJ456 and aydan
Team 2 - SwaggerSouls, goodguyfitz and BasicallyIDoWrk
Team 3 - Avalanche100T classify and Froste
Team 4 - nadeshot cloakzy and CouRageJD
Team 5 - joshOG husKerrs and diegosaurs
Team 6 - avxry TypicalGamer and 72hrs
Team 7 - BasicallyIDoWrk Drift0r and Daithidenogla
Team 8 - Vikkstar123, Itz_WarsZ and ProSyndicate
Team 9 - KingRichard, Ninja and TSM_Albralelie
Team 10- Symfuhny, Greekgodx and Andy Pyro
Team 11 - HighDistortion NICKMERCS and Swagg
Team 12 - castro1021 LosPollosTV and bateson87
Team 13 - dizzy felo and trainwreckstv
Team 14 - DrLupo, Wuskin and Aoki
Team 15 - summit1g clayster and Emongg
Team 16 - Zuckles McCreamy and NoisyButters
Warzone Wednesdays How and Where to Watch
You can watch the tournament on each individual's stream or with additional commentary on the main Warzone Wednesdays channel.