'Call of Duty: Warzone' Zombie Threat Expands to Prison as Possible Nuke Event Looms
Call of Duty: Warzone rumors suggested there may be a nuke event on March 10 or March 11, and, while Verdansk is still standing after recent events, big changes are due to arrive within the iconic arena. An emergency post on the Call of Duty blog suggests a new threat has emerged at Prison.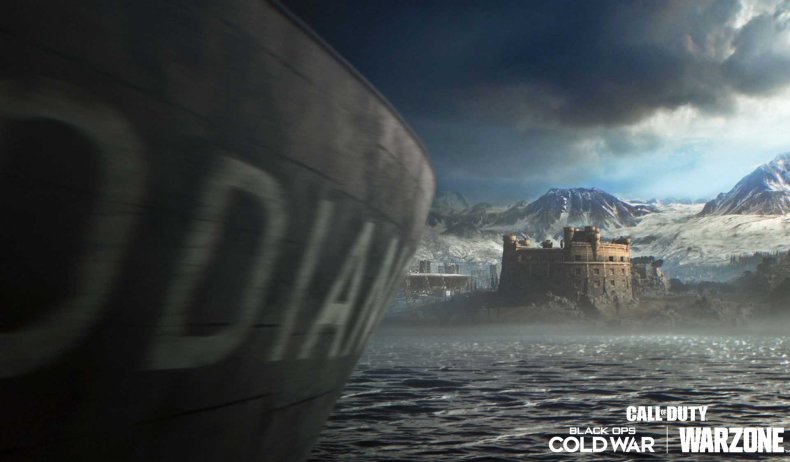 As the Warzone faithful know, zombies made their way to Warzone via the new Shipwreck point of interest introduced at the start of Season 2 in late February. But, as foreshadowed via a teaser clip last week, those undead creatures have broken their shackles and are now infecting other areas of Verdansk. The post features a 5 percent containment alert with the following warning:
You are recommended to exercise extreme caution: Reconnoitering within these newly confirmed anomalous zones may result in additional conflict, as speculative reports indicate secondary forces of unknown origin now residing both within the Prison Complex as well as the fully compromised Shipwreck points of interest.
Hostile forces are described as withered, exhibiting a cadaverous appearance and lacking in contrastive cognizant function. Should you encounter these anomalous hostiles, no quarter should be given. Subsequently, a fighting withdrawal, immediate exfil and subsequent fumigation is recommended.
Warzone's developers at Raven Software also tweeted this emergency alert broadcast message alongside the source blog.
The emergence of a zombie horde close to the Prison area of the map lines up perfectly with teasers select influencers received in the mail on Wednesday. Alongside an orange prison-inspired sweatsuit, recipients were given typed messages that suggested "the outer prison is a hostile-rich environment." That warning clearly foreshadows what players can now experience in Warzone for themselves by pressing a button in the Prison area. Do so and a few dozen zombies will appear.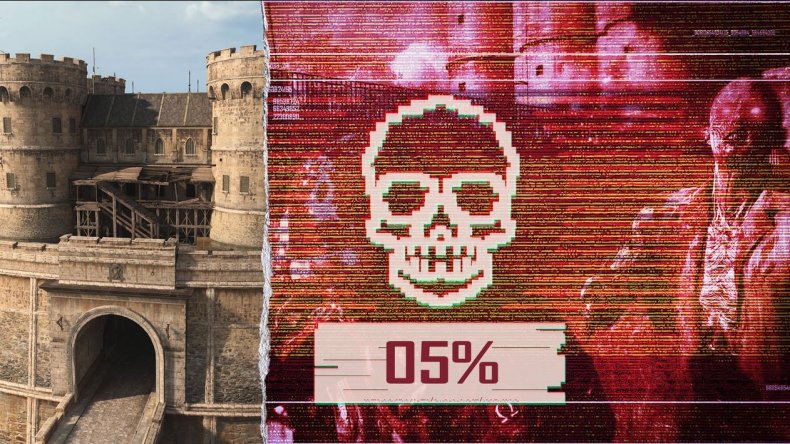 This somewhat small map change doesn't quite equate to the bombastic, full-scale destruction some Warzone fans may have expected to see today, but it seems like it could be a significant step toward getting there. As more and more zombies pour out of Shipwreck, will they cluster in other areas of the Verdansk island? And, perhaps most critically, what's the plan of action if and when the entirety of Verdansk becomes overrun? Rather than an instant one-off cataclysm, this sounds like something fans will need to watch closely throughout the entirety of Season 2. In this vein, we expect to see future blog posts as the plague percentage rises. The current Battle Pass is expected to endure through at least the middle of April, so the undead release may slowly unfold until then.
It's been a hectic couple of days for the Warzone faithful, as speculation about a supposed nuke event has reached an all-time high. Despite a VGC report from late February suggesting a new map would come to Warzone in April, many fans cited March 10 as a possible date for the change given that that day is Warzone's one-year anniversary. March 11 was a target of nuke discussion as well, as that's the date the game's Onslaught event comes to a close. To make matters more complicated, leaked audio lines from a supposed zombie-infested Plague mode further fueled assumptions that something major might be happening within days. The Warzone map did change today, just not in the way some players may have been expecting.
Call of Duty: Warzone is available now on PS4, Xbox Series X|S, Xbox One and PC.
What do you think of the zombie infestation coming to Verdansk? Were you expecting the full nuke event today? Tell us in the comments section!