Thousands Call on Trump to Cancel Remaining Scheduled Federal Executions
Thousands of people have signed a petition calling on President Donald Trump to cancel the federal executions scheduled for this year.
Death Penalty Action delivered the petition, signed by more than 3,600 people, to the White House ahead of Orlando Hall's execution, which is set for Thursday.
Two other executions are scheduled for this year. Lisa Montgomery, the only woman on federal death row, is set to be executed on December 8, followed by Brandon Bernard on December 10.
"The thousands of people who have signed this petition represent the millions who understand the death penalty is not necessary," said Abraham Bonowitz, the director of Death Penalty Action.
"We can be safe from dangerous individuals and hold them accountable to their crimes without executions. It's what we do in the vast majority of cases."
The petition also noted that federal executions had not taken place for 17 years until the Trump administration resumed them this year amid the coronavirus pandemic—even as courts and governors in some states granted reprieves, citing health concerns.
Seven inmates were put to death in 11 weeks between July and September, the same number executed over the course of President Harry Truman's eight-year presidency.
"President Trump is already the most-executing president since the 1950s, so he's got his record as the biggest and the best," Bonowitz added. "No further executions are necessary for him to hold his record."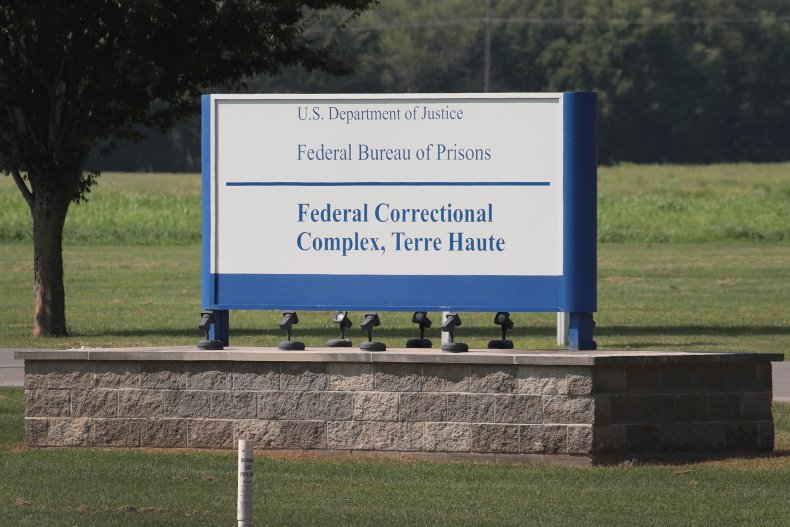 Robert Dunham, the executive director of the Death Penalty Information Center, previously told Newsweek that the U.S. government had already carried out the highest number of federal executions in a single year, with records dating back almost 100 years.
He added that no president had attempted to carry out an execution during a lame-duck period.
Last week, several Democratic lawmakers called on the Trump administration to suspend all federal executions until President-elect Joe Biden "can evaluate and determine the future use of the death penalty by the federal government."
In a letter to Attorney General Bill Barr last week, Representative Ayanna Pressley and Senators Dick Durbin, Patrick Leahy and Cory Booker said going forward with executions "would be a grave injustice."
"President-elect Biden's plan for strengthening America's commitment to justice includes the elimination of the federal death penalty and Vice President-elect Harris is an original co-sponsor of legislation we have introduced to eliminate the federal death penalty," they wrote.
"A record number of Americans voted in favor of President-elect Biden and Vice President-elect Harris and they deserve an opportunity to implement their policy agenda without the Trump administration rushing to take preemptive and irreversible steps.
"While you will remain in office for a few more weeks, going forward with executions in the weeks before the new administration takes office would be a grave injustice."
The Justice Department and the White House have been contacted for comment.