Calls for Andrew Cuomo to Resign Mount After Damning Sexual Harassment Report
New York Governor Andrew Cuomo is facing renewed calls to resign his position after a report from Attorney General Letitia James found he violated state and federal laws by sexually harassing women.
More than 10 people have accused Cuomo of being sexually inappropriate with them and claims range from making inappropriate comments to unwanted touching. The accusations, combined with criticism of how he handled the COVID-19 pandemic, prompted calls for him to resign or be impeached and Tuesday's report only amplified the backlash.
Charlotte Bennett, who accused Cuomo of sexual harassment, was among those calling for his resignation. Bennett, who started working for Cuomo in 2019, accused Cuomo of repeatedly asking about her love life and asking inappropriate questions about her history as a sexual assault survivor.
"I thought he's trying to sleep with me. The governor's trying to sleep with me. And I'm deeply uncomfortable and I have to get out of this room as soon as possible," Bennett told CBS News. "Without explicitly saying it, he implied to me that I was old enough for him and he was lonely."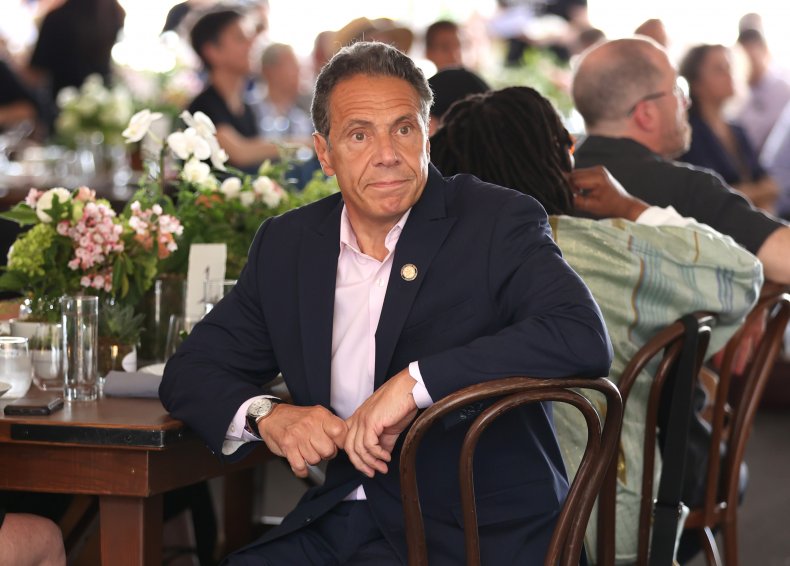 U.S. Representative Elise Stefanik, who recently took over the role of House GOP conference chair, said Cuomo should "resign immediately." She noted that in 2013 he advocated for a "zero tolerance policy" when it comes to sexual harassment.
Stefanik said President Joe Biden must also join the chorus of people calling for Cuomo's resignation and said the governor should be "arrested immediately."
"No one is above the law and today justice must be served," Stefanik said in a statement.
State Senator John Mannion, a Democrat, reupped his call for Cuomo to resign, as did State Senator Andrea Cousins, who is the Senate majority leader.
"Now that the investigation is complete and the allegations have been substantiated, it should be clear to everyone that he can no longer serve as governor," Cousins said.
The governor is up for reelection in 2022 and one of his Republican challengers renewed his call for Cuomo to resign. Andrew Giuliani, the son of former New York City Mayor Rudy Giuliani accused Cuomo of doing "anything to hold onto power" with no regard for the "lives he destroys."
"I renew the calls today for Andrew Cuomo to resign and step down from office. The 19.5 million New Yorkers deserve far better," Giuliani said.
Cuomo's bucked calls for him to resign and denied any wrongdoing. In March, he said he never "assaulted," "abused," or "harassed" anyone.
James said the investigation determined that was not the case. At a press conference on Tuesday, she said the investigation found Cuomo engaged in "unwelcome and non-consensual touching" and made "numerous offensive comments of a suggestive sexual nature" thereby creating a "hostile work environment" for women.
Investigators spoke to nearly 180 people and reviewed tens of thousands of pieces of evidence. The attorney general added they found Cuomo and his senior staff retaliated against at least one accuser who was a former employee.