'Calm Down,' James Gunn Says 'Peacemaker' Safe After 'Batgirl' Shelved
Director James Gunn addressed fans' concerns about his HBO Max show Peacemaker in the wake of the news that Warner Bros. won't release the new Batgirl movie on a streaming service or in theaters.
"Is Peacemaker Season 2 safe?" a person wrote on Twitter Tuesday, tagging Gunn. The filmmaker responded, "Yes, guys, calm down."
As if to further emphasize his point, Gunn tweeted out a behind-the-scenes photo on Wednesday of actor Jennifer Holland eating a salad with fake blood on her face. Holland plays Emilia Harcourt on Peacemaker and became engaged to Gunn earlier this year.
News of Batgirl being shelved surprised many people, as the film's budget has reached $90 million and filming was reportedly completed. Leslie Grace, who starred in director Jon M. Chu's film adaptation of Lin-Manual Miranda's play In the Heights, plays Barbara Gordon (aka Batgirl) in the film, and she is joined by such stars as Michael Keaton, who returns to his portrayal of Batman, Brendan Fraser and J.K. Simmons.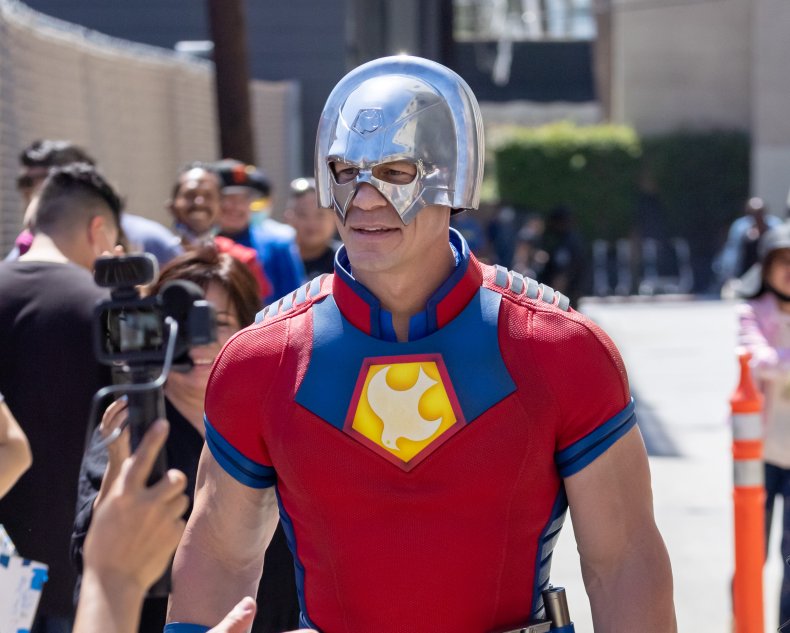 Grace responded to the news about her film on Instagram.
"Querida familia! On the heels of the recent news about our movie Batgirl, I am proud of the love, hard work and intention all of our incredible cast and tireless crew put into this film over seven months in Scotland," she wrote in a Wednesday post.
"I feel blessed to have worked among absolute greats and forged relationships for a lifetime in the process!" Grace continued. "To every Batgirl fan—THANK YOU for the love and belief, allowing me to take on the cape and become, as Babs said best, 'my own damn hero!' #Batgirl for life!"
Batgirl's fate was part of what industry publications have said is part of a cost-cutting initiative by HBO Max. Scoob!: Holiday Haunt, a holiday-themed film based on Hanna-Barbera's Scooby-Doo franchise with a $40 million budget, has also reportedly been scrapped. On Wednesday, Variety reported that HBO Max also pulled six streaming-only movies from the service without any announcements. Among the famous actors who starred in those projects are Anne Hathaway, Melissa McCarthy, Stanley Tucci and Chris Rock.
Peacemaker was an instant hit for HBO Max, earning high praise from both critics and fans. The show stars John Cena as the overly patriotic title character who often commits questionable acts for what he believes is the greater good. A second season for the series,which is a a spinoff of Gunn's hit film The Suicide Squad, was announced earlier this year before season one finished airing. Gunn is expected to write and direct all episodes of the upcoming season.
Newsweek reached out to HBO Max for comment.