Cameroon: U.S. Compensates Family of Boy Killed By Samantha Power's Motorcade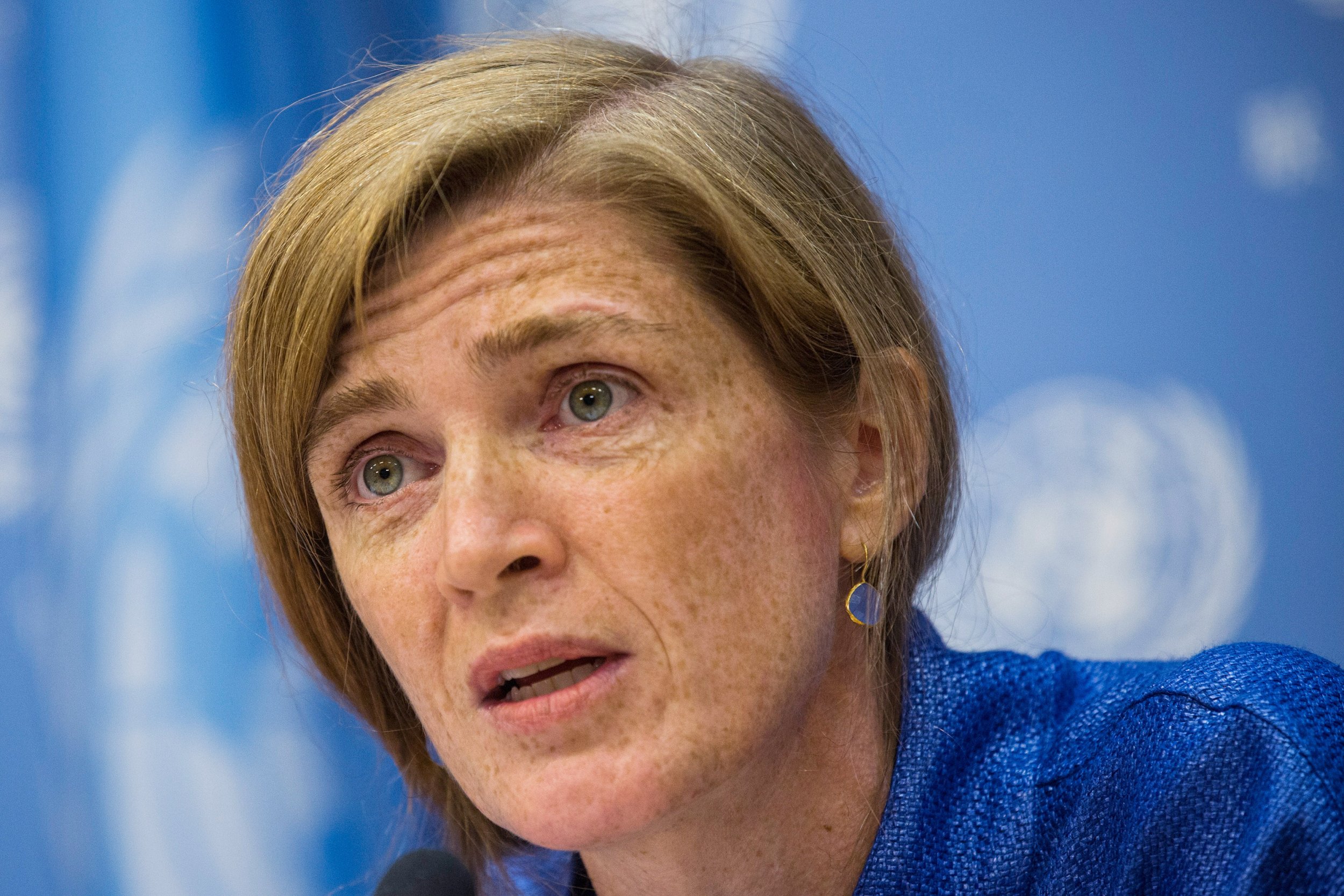 The United States has compensated the family of a Cameroonian boy who was killed by a car traveling in U.N. ambassador Samantha Power's motorcade during an anti-Boko Haram visit in April.
Power visited the northern city of Mokolo in Cameroon to meet with victims of the Nigerian militant group and offer encouragement to affected communities. But the trip was overshadowed by the tragic accident in which Birwe Toussem, who was seven years old, darted out into the road in front of Power's motorcade. Toussem, who was reportedly distracted by a helicopter flying overhead, was killed instantly; the motorcade had been traveling at around 60 miles per hour.
The ambassador returned to Mokolo on the same day to pay her respects to the boy's family. The car that hit Toussem had initially stopped but was ordered to continue by U.S. security forces, as the area was unsecured and two Boko Haram attacks had taken place nearby in recent days.
Toussem's family has been given 1 million Central African francs ($1,700) by the U.S., AP reported. The Cameroonian government, aid organizations in the region and the United Nations also contributed 5 million francs ($8,500), meaning the family received more than $10,000 in total. The U.S. compensation package also included two cows, as well as hundreds of kilograms of flour, onions, rice, salt, sugar, and cartons of soap and oil.
A well will also be built in the village to provide fresh drinking water, which State Department spokesman Jeffrey Loree said would serve as "a lasting memory" to the deceased boy. Loree added that American diplomats have visited the family "on several occasions" after the accident and "will continue to provide all support possible."
Boko Haram's armed insurgency began in northeast Nigeria in 2009 and has since spread to northern Cameroon, as well as parts of Niger and Chad. The militant group has carried out multiple suicide bombings in Cameroon, while more than 65,000 Nigerians are currently seeking refuge from the Islamic State militant group (ISIS) affiliate in Cameroon.