Camilla, Duchess of Cornwall has addressed her treatment at the hands of the press and public during the turbulent years of the 1990s, which saw her marriage, as well as that of Prince Charles and Princess Diana, dissolve, in a rare interview.
Speaking to Giles Hattersley for British Vogue marking her 75th birthday, Camilla—who married Charles in 2005—said that the media scrutiny and general antipathy towards her during the 1990s was "not easy" to deal with but that "you've got to get on with life."
The interview is Camilla's first for the British fashion bible, which famously featured Diana on its cover four times over the course of her married life.
As well as 2022 marking Camilla's 75th birthday it also sees another more poignant royal anniversary pass being 25 years since the death of Diana in a tragic Paris car crash at the age of 36.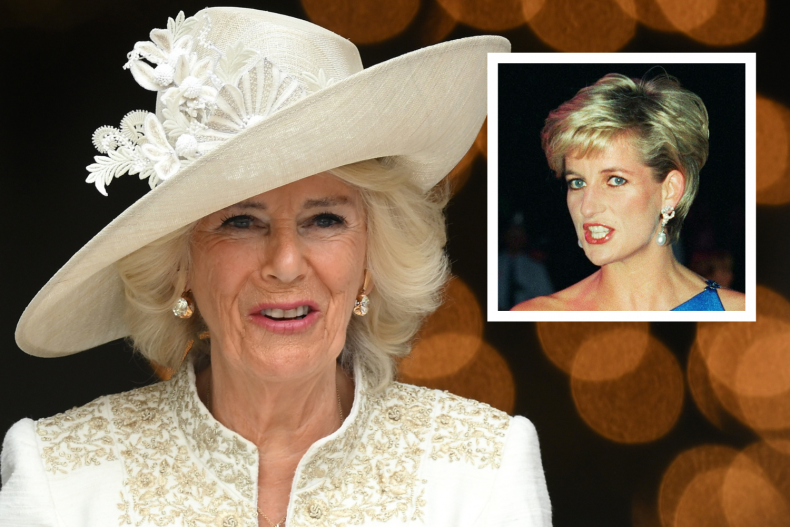 Charles and Camilla are known to have had a relationship in the 1970s before marrying separate people. Camilla married army officer Andrew Parker Bowles in 1973, with whom she had two children, Laura and Tom. Charles married Lady Diana Spencer in 1981, with whom he had two children, Prince William and Prince Harry.
Camilla's marriage ended in divorce in 1995 and Charles separated from Diana in 1992, finally divorcing in 1996.
The relationship between Diana and Camilla was strained, with the princess speaking of her dislike and distrust of her husband's former girlfriend in interviews given for the 1992 Andrew Morton biography Diana: Her True Story.
In a dramatic 1994 interview with David Dimbleby, Charles admitted that he had been unfaithful to Diana after his marriage had become "irretrievably broken down." This followed a discussion between Dimbleby and the prince about Camilla, in which the latter said she had "been a friend for a very long time... and will continue to be a friend for a very long time."
In response to this broadcast Diana gave her own bombshell sit down interview to BBC's Panorama in 1995. When asked by Martin Bashir if Camilla was "a factor in the breakdown" of her marriage with Charles, the princess responded with her infamous retort: "Well, there were three of us in this marriage. So it was a bit crowded."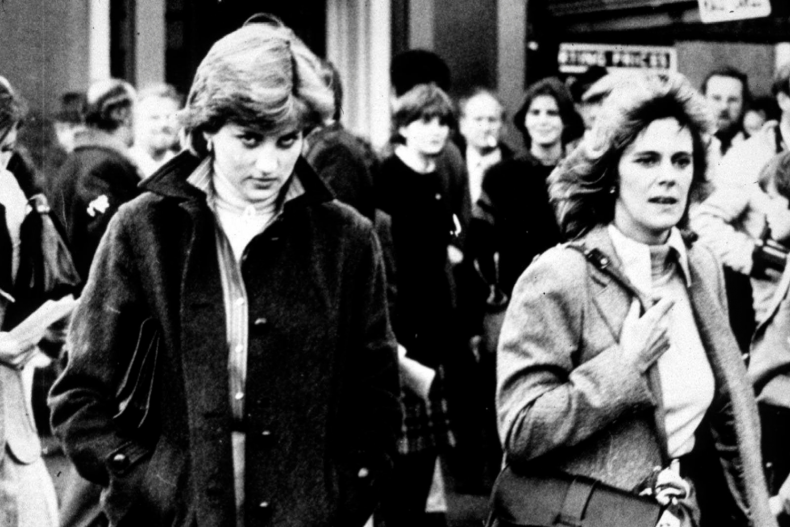 The increased spotlight shone onto the naturally reserved Camilla as a result of both interviews saw press and public criticism increase as she was blamed by many for the breakdown of the Wales' fairytale marriage.
Reflecting on the resulting attention, which heightened after Diana's tragic death in 1997, Camilla told Vogue:
"It's not easy...I was scrutinized for such a long time that you just have to find a way to live with it.
"Nobody likes to be looked at all the time and, you know, criticized ...But I think in the end, I sort of rise above it and get on with it. You've got to get on with life."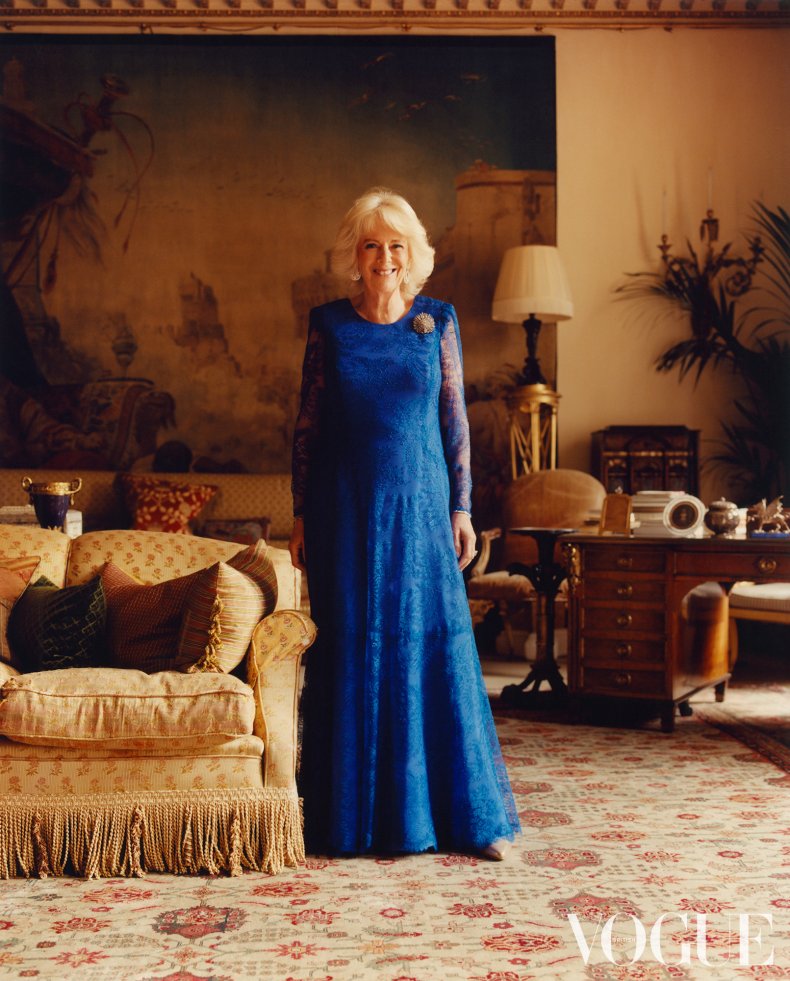 In the years following Diana's death the prince and Camilla went public with their relationship. After winning around Queen Elizabeth II, who was reportedly wary of welcoming Camilla into the royal family, the couple married in 2005.
Some 17 years later Camilla has seen a turnaround in public support. She is now the fifth most popular royal in Britain according to YouGov poll data coming ahead of Prince Harry, Meghan Markle and Prince Andrew.
In February she was given the ultimate honor when in her accession day statement the monarch announced that: "it is my sincere wish that, when that time comes, Camilla will be known as Queen Consort." This went against a previous statement that announced Camilla would only be known as "Princess Consort" when Charles becomes king.
In the rest of her Vogue interview the duchess gives an intimate look into her day-to-day life, even revealing that she plays the online vocabulary game, Wordle.
"I do Wordle every day with my granddaughter," she said.
"She'll text me to say, 'I've done it in three', and I say, 'Sorry, I've done it in two today.' It's very satisfactory when it tells you how brilliant you are."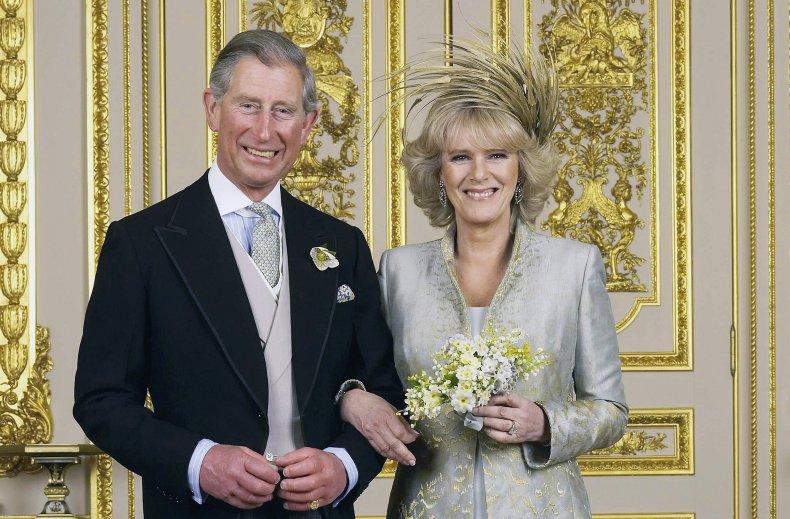 Camilla also revealed the key to her happy marriage despite both she and her husband becoming busier than ever as the Queen reduces her number of public acing duties.
"Sometimes it's like ships passing in the night," she told Vogue.
"But we always sit down together and have a cup of tea and discuss the day. We have a moment. It's lovely to catch up when we have a bit of time.
"You know when we go away, the nicest thing is that we actually sit and read our books in different corners of the same room. It's very relaxing because you know you don't have to make conversation. You just sit and be together."
A large part of Camilla's working life centers around charities with women at their heart such as domestic violence support initiatives, of which she has been a long-term champion.
"There's been such a taboo," she explained.
"People can still love the people who abuse them, and feel such guilt and such shame that they think it's their fault, so they bury it. It becomes a sort of terrible hidden secret."
When asked if this work is something she intends to keep doing when she inevitably becomes Queen, she showed no signs of wishing to simply sit about Buckingham Palace with her feet up:
"Oh, I shall carry on as much as I can," she said.
"You can't desert things that you're in the middle of. There's a lot of things to be done still."
The July issue of British Vogue is available via digital download and on newsstands from Tuesday 21st June