What Princess Diana Said in 'False Narrative' Royal Interview About Prince Charles
Prince William has described Princess Diana's 1995 bombshell royal interview as a "false narrative." Here is what his mother said about the breakdown of her marriage.
The Duke of Cambridge spoke powerfully last week about the impact on his mother of BBC journalist Martin Bashir's conduct.
The Panorama investigator forged financial documents that suggested her staff had betrayed her in order to earn the trust of Diana's brother Earl Spencer.
The result was one of the most dramatic royal interviews in history, in which the princess famously said: "There were three of us in this marriage, so it was a bit crowded."
Prince William said Bashir's behavior not only destabilized his mother but influenced what she said in the interview, helping to create a "false narrative" that must not be aired again.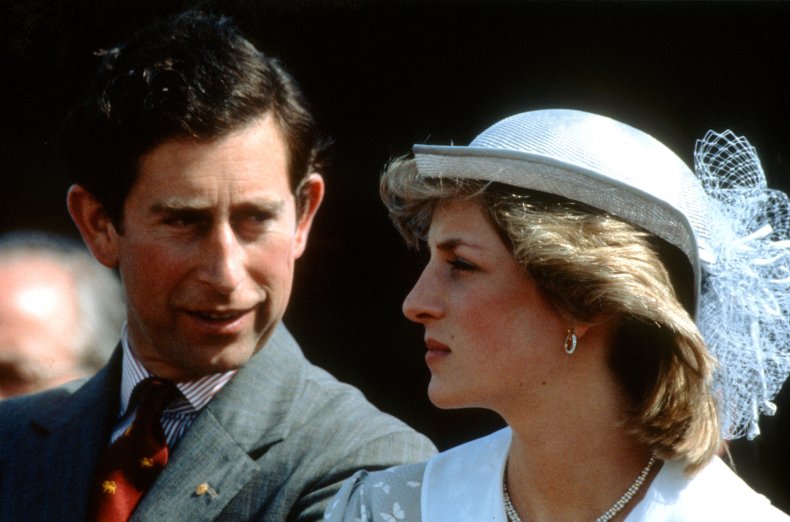 However, much of what she said has already been depicted in Season 4 of The Crown, which showed her bulimia and the prince's affair.
Her words may also influence future seasons of the popular Netflix show and Spencer, a biopic starring Kristin Stewart which is due for release this fall.
"The interview was a major contribution to making my parents' relationship worse"
Prince William did not mince his words in the aftermath of a BBC internal investigation that found its staff had used fake documents to land the interview, then covered it up.
He said in a statement: "It is my view that the deceitful way the interview was obtained substantially influenced what my mother said.
"The interview was a major contribution to making my parents' relationship worse and has since hurt countless others.
"It brings indescribable sadness to know that the BBC's failures contributed significantly to her fear, paranoia and isolation that I remember from those final years with her.
"But what saddens me most, is that if the BBC had properly investigated the complaints and concerns first raised in 1995, my mother would have known that she had been deceived."
He added: "It is my firm view that this Panorama program holds no legitimacy and should never be aired again.
"It effectively established a false narrative which, for over a quarter of a century, has been commercialized by the BBC and others."
However, the most famous quote from the interview—suggesting there were "three of us in this marriage"—is supported by Prince Charles' own interview a year earlier, with the BBC's Jonathan Dimbleby.
Asked whether he had been faithful, the Prince of Wales replied: "Yes ... Until it became irretrievably broken down, us both having tried."
A biography by Dimbleby written based on interviews with Charles also outlined the affair with Camilla Parker-Bowles, now his wife the Duchess of Cornwall.
William did not say which parts of the interview he considered to be false, but it may be he was referring to his mother's claims about a palace campaign against her.
"They have decided that I'm a non-starter"
Princess Diana described in moving detail how she suffered bulimia, saying eating felt "like having a pair of arms around you" but she would then feel "disgusted at the bloatedness" and bring her food back up again.
However, she also told Bashir she was accused of "wasting food," though she did not say who by.
She told the BBC there was a campaign against her and implied that tape recordings of a call with close friend James Gilbey were leaked.
Asked if she knew how the tapes appeared in the national press, she said: "No, but it was done to harm me in a serious manner, and that was the first time I'd experienced what it was like to be outside the net, so to speak, and not be in the family."
She denied having an affair with Gilbey, who famously described her as "squidgy" in the recordings, and said the material surfaced "to make the public change their attitude towards me."
Elsewhere, she said "the enemy was my husband's department" and suggested the palace were preventing her from doing her work.
She added: "I'd like to be a queen of people's hearts, in people's hearts, but I don't see myself being Queen of this country. I don't think many people will want me to be Queen.
"Actually, when I say many people I mean the establishment that I married into, because they have decided that I'm a non-starter."
"The deceitful way the interview was obtained substantially influenced what my mother said"
It is not clear exactly what Prince William felt Diana would have done differently were it not for Bashir's conduct.
However, one of the journalist's claims closely relates to a subject discussed in the interview.
In November, the Daily Mail reported Bashir had, while trying to set up the interview, sent Diana's brother Earl Spencer a fax implying Charles had been cheating with their nanny, Tiggy Legge-Bourke.
The message suggested Legge-Bourke would mount a "fight back" by suggesting publicly that she had been "repeatedly bombarded by nuisance messages on her radio pager" and "there can only be one obvious culprit."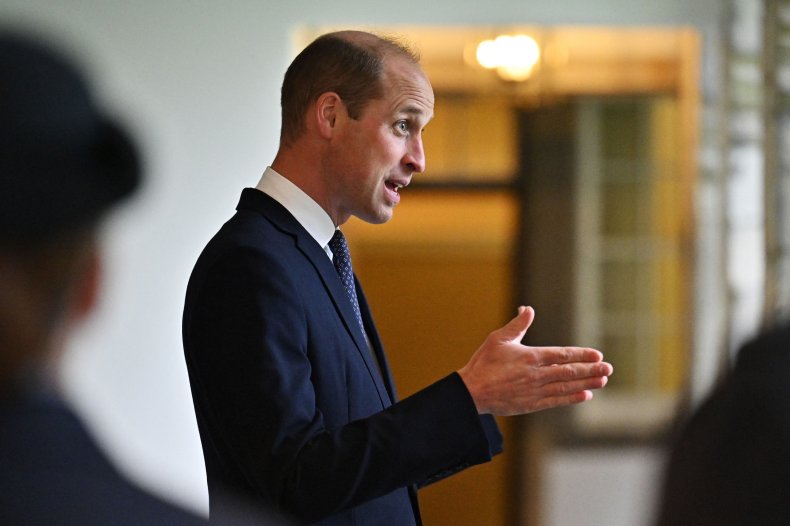 The fabrication appears to reference allegations Diana had been facing at the time that she bombarded former lover Oliver Hoare with 300 nuisance calls.
Bashir asked the princess about Hoare during the interview and whether she was responsible for the calls.
She said: "No, I didn't, I didn't.
"But that again was a huge move to discredit me, and very nearly did me in, the injustice of it, because I did my own homework on that subject, and consequently found out that a young boy had done most of them."
Prince William said last week: "In an era of fake news, public service broadcasting and a free press have never been more important.
"These failings, identified by investigative journalists, not only let my mother down, and my family down; they let the public down too."