'The Crown': When Is Season 5 and What Will Happen With Diana and Prince Charles?
The Crown will tackle the final public breakdown of Princess Diana's marriage to Prince Charles—but fans have a while to wait before Season 5 airs.
Charles and Diana's divorce and the PR battle known in the British press as the "war of the Waleses" will likely fall within the next season of the Netflix series.
Starting in 1990, it will also include one of Queen Elizabeth II's worst years—her "annus horribilis"—when Windsor Castle caught fire.
Prince Andrew and Sarah Ferguson's divorce may also feature as the monarchy sees its dirty laundry aired in public.
However fans will have two years to wait for the production, with filming beginning in July, 2021, and a final release date in 2022, Deadline reported.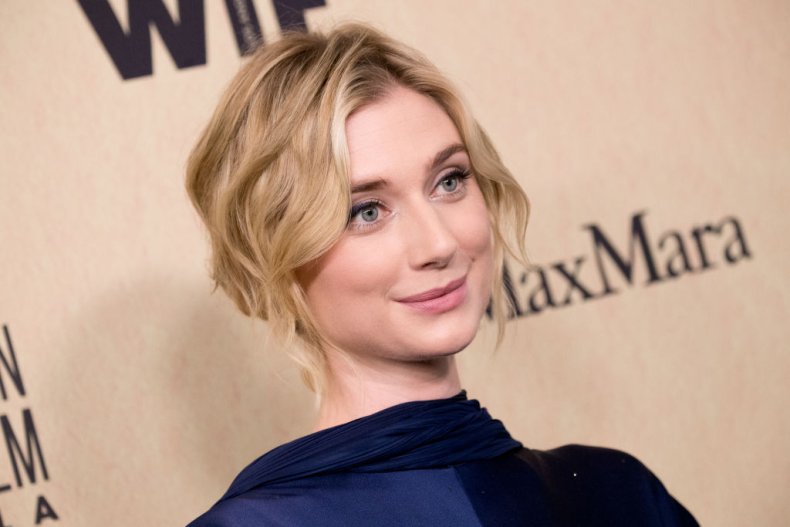 Princess Diana and Prince Charles
Season Four of The Crown saw Emma Corrin portray Princess Diana's heartbreaking struggle with bulimia as Prince Charles maintained an affair with Camilla Parker Bowles behind her back.
Corrin will bow out for the next installment, with Australian actress Elizabeth Debicki taking the princess into her 30s.
Season Five is likely to see the marital troubles break out into the open as Princess Diana smuggled tape recordings to a journalist for tell-all biography Diana: Her True Story.
The book was initially castigated as a fantasy in the British press until it emerged the princess had secretly cooperated with author Andrew Morton.
Its publication in 1992 detailed Diana's mental breakdown and her husband's affair for the first time.
In 1994 Prince Charles went on record admitting adultery in an interview with BBC journalist Jonathan Dimbleby.
Asked if he was "faithful and honorable" in his marriage, the prince said: "Yes. Until it became irretrievably broken down, us both having tried."
The same year another biography, Princess In Love by Anna Pasternak, revealed Princess Diana's affair with James Hewitt.
And in 1995 Diana went on camera in her infamous interview with BBC Panorama to tell a global audience of millions: "Well, there were three of us in this marriage, so it was a bit crowded."
There are only two seasons left of The Crown, taking the royal family into the early 21st century, according to Harper's Bazaar.
And that means Season 5 is likely to cover Charles and Diana's divorce in 1996 and may feature her tragic death in 1997 in a Paris car crash while being chased by the paparazzi.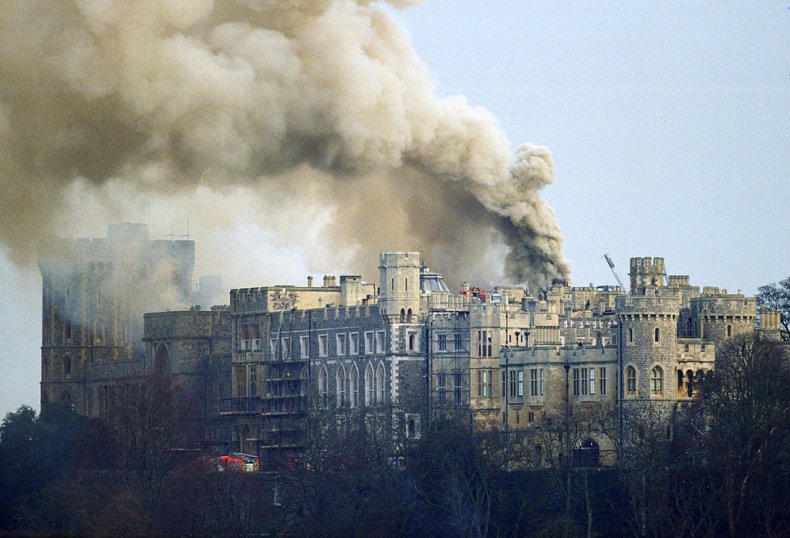 The Windsor Castle Fire
Windsor Castle, where the Queen spends Easter and weekends, caught fire in November 1992 after a spotlight in Queen Victoria's Private Chapel set fire to a curtain next to the altar.
The Royal Collection Trust details how 225 firefighters used 1.5 million gallons of water to put out the flames, but not before extensive damage was caused.
The blaze raged for 15 hours from 11.30 a.m. on November 20 to 2.30 the following morning.
Prince Andrew—almost a decade before his friendship with Jeffrey Epstein—was hailed a hero for helping the operation to save the Queen's collection of priceless historic artifacts.
Quoted in the L.A. Times, the Duke of York said: "I heard the fire alarm, and when I came out of the room I could see the smoke.
"My reaction was shock and horror at the fact that it took hold so quickly."
A few days later Elizabeth gave one of her most famous speeches, sure to form part of The Crown, in which she described 1992 in Latin as a horrible year.
She said: "1992 is not a year on which I shall look back with undiluted pleasure.
"In the words of one of my more sympathetic correspondents, it has turned out to be an 'Annus Horribilis.'
"I suspect that I am not alone in thinking it so. Indeed, I suspect that there are very few people or institutions unaffected by these last months of worldwide turmoil and uncertainty."
In words that echo show creator Peter Morgan's own statements about covering the past, she added: "I sometimes wonder how future generations will judge the events of this tumultuous year.
"I dare say that history will take a slightly more moderate view than that of some contemporary commentators.
"Distance is well-known to lend enchantment, even to the less attractive views. After all, it has the inestimable advantage of hindsight."
Olivia Colman, who played the Queen in seasons three and four, also bows out and will be replaced by Imelda Staunton.
Prince Andrew and Sarah Ferguson
The Duke and Duchess of York announced their separation in 1992, the same year as Charles and Camilla.
And Elizabeth took the rare step of telling the world how unhappy she was with the breakdown of the marriage.
The episode could give show creator Peter Morgan another opportunity to show the collision of royalty and politics as it took place during campaigning in the 1992 general election, won by John Major.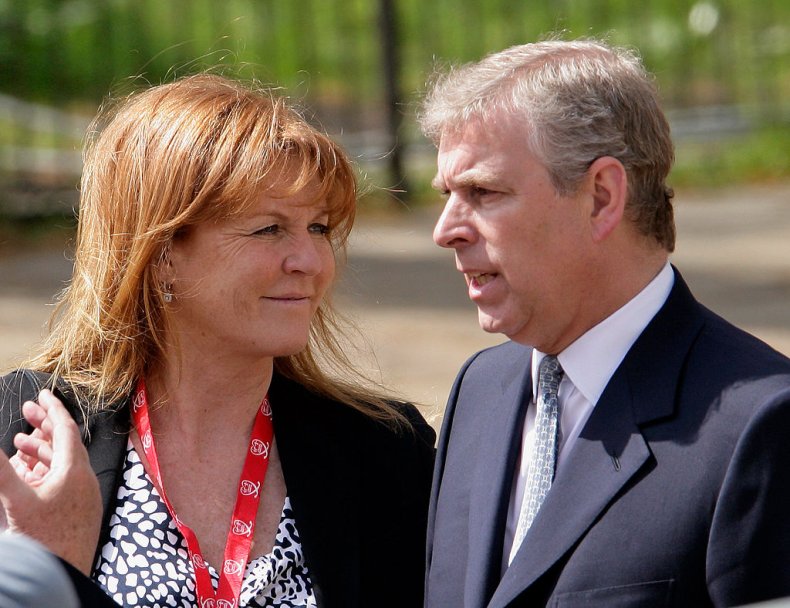 At the time Buckingham Palace released a statement mentioning the political context.
Quoted by the BBC, it read: "In view of the media speculation which the Queen finds especially undesirable during the general election campaign, Her Majesty is issuing the following statement:
"Last week, lawyers acting for the Duchess of York initiated discussions about a formal separation for the Duke and Duchess.
"These discussions are not yet completed and nothing will be said until they are.
"The Queen hopes that the media will spare the Duke and Duchess of York and their children any intrusion."