Camilla, the Duchess of Cornwall, is preparing to mark her 75th birthday at a time of transition and 30 years on from the life-changing Princess Diana biography that exposed her affair with Prince Charles.
Andrew Morton's book Diana: Her True Story thrust Camilla into the searing heat of a worldwide public scandal when it was published in June, 1992.
Thirty years on, the duchess is at another crossroads, having been named a future Queen in a surprise statement from Queen Elizabeth II in February.
Charles and Camilla have also hired a new PR chief and there are signs of a drive to promote her new-found status.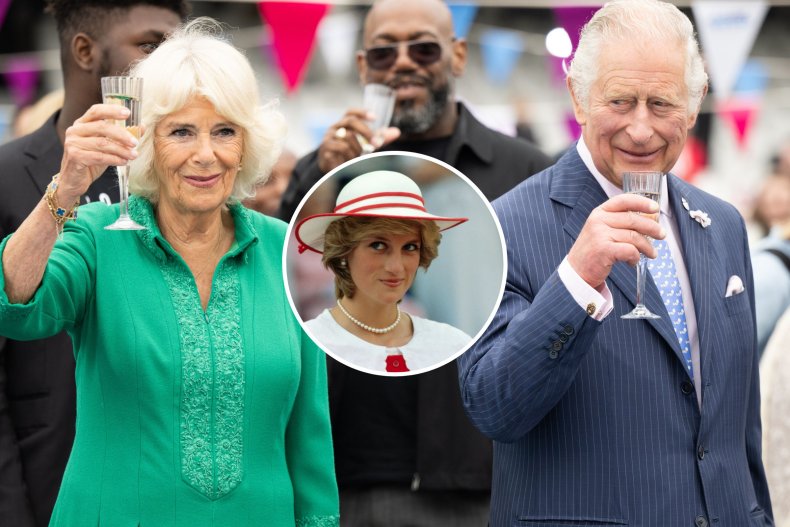 Andrew Morton's Bombshell Diana Memoir
Princess Diana and Prince Charles' marriage disintegrated in very public fashion in the 1990s starting with the release of Diana: Her True Story, published on June 16, 1992.
At the time Camilla was Charles' ex-girlfriend and a member of his Gloucestershire social circle, known as the Highgrove Set, though little to the public's knowledge, she was also his mistress.
The book revealed not only the affair but also Diana's loneliness, her struggle with bulimia and several suicide attempts, including one while pregnant with Prince William.
A foreword in the 25th anniversary edition outlined the author's own astonishment at the account of her life, which had been given to him directly by Diana on tape recordings smuggled out of Kensington Palace by an intermediary.
Morton described listening to her explosive testimony in a "working man's cafe" in London.
He wrote: "As labourers noisily tucked into plates of egg, bacon and baked beans, I put on a pair of headphones, turned on a battered tape recorder and listened with mounting astonishment to the unmistakable voice of the Princess as she poured out a tale of woe in a rapid stream of consciousness.
"It was like being transported into a parallel universe, the princess talking about her unhappiness, her sense of betrayal, her suicide attempts and two things I had never previously heard of: bulimia nervosa, an eating disorder, and a woman called Camilla."
Among her statements to Morton, Diana described confronting Camilla about the affair at a party, stating: "Camilla, I would just like you to know that I know exactly what is going on."
Diana told Morton in the tape recordings: "She said to me: 'You've got everything you ever wanted. You've got all the men in the world falling in love with you, and you've got two beautiful children. What more could you want?'
"I didn't believe her, so I said: 'I want my husband.' Someone came down to relieve us, obviously. 'For God's sake, go down there, they're having a fight.' It wasn't a fight—calm, deathly calm, and I said to Camilla: 'I'm sorry I'm in the way, I obviously am in the way and it must be hell for both of you, but I do know what's going on. Don't treat me like an idiot.'"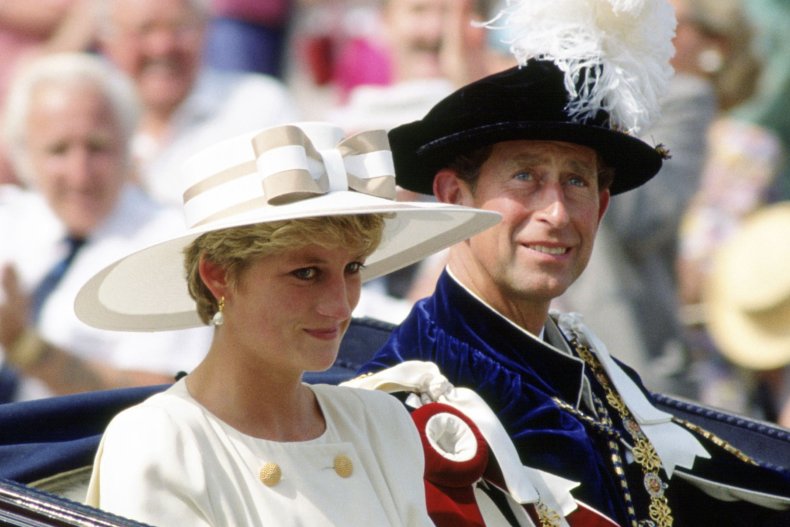 Fallout from Diana: Her True Story
At the time, Diana's role in the book was kept secret and some dismissed its content as gossip and rumor.
However, Charles confirmed the affair in a TV interview with the BBC in 1994 in which he was asked whether he had been "faithful and honorable" to his wife.
The prince replied "Yes," but paused before adding: "Until it became irretrievably broken down, us both having tried."
After Diana's death in 1997, Morton told the world the true source of the explosive claims and more recent editions have included the full transcript of the tape recordings.
The book changed the course of royal history, precipitating Diana and Charles' separation in 1992 and firing the starting gun on an era of bitter division known in the British press as the War of the Waleses.
However, it also led to a collapse in the future king's popularity in Britain after Ipsos Mori polling from 1991 had shown 82 percent of Brits thought he would make a good king before the scandal emerged.
By the time he divorced Diana in 1996 that figure had crashed to 41 percent and current polling, by YouGov in April 2022, shows that now just 32 percent believe he will make a good king compared with 32 percent who say he will not.
Charles and Camilla 30 Years On
Three decades on from the book's release the world is a very different place for Charles and Camilla, though the scandal has set a backdrop for much of what happened in between.
They married in 2005 but could not have a religious wedding because Camilla had a living ex-husband. Instead, they had a legal ceremony at Windsor Guildhall which Queen Elizabeth II did not attend because of a personal policy that she only goes to church weddings.
Camilla also did not take on Diana's title, Princess of Wales, normally given to the wife of the heir to the throne. The palace said when Charles became king Camilla would be known as "Princess Consort" rather than "Queen Consort" out of respect for Diana.
Charles, according to historian Robert Lacey, has spent years campaigning to reverse this police against the wishes of his sons. He finally got his way on the eve of the start of Elizabeth's Platinum Jubilee year in February 2022.
The queen said in a statement: "When, in the fullness of time, my son Charles becomes King, I know you will give him and his wife Camilla the same support that you have given me; and it is my sincere wish that, when that time comes, Camilla will be known as Queen Consort as she continues her own loyal service."
The 96-year-old queen's words have created a springboard for a new drive to promote Camilla at a time when the royal family has in reality already begun a slow-motion succession.
The queen is doing fewer of her official duties because of episodic mobility problems which, for example, left Charles reading her speech at the state opening of Parliament in May.
The PR campaign to rehabilitate Camilla also has a new man at its head, though the couple's choice was not uncontroversial.
Charles and Camilla are hiring an executive, Tobyn Andreae, from the same newspaper group the Duke and Duchess of Sussex sued three times, once for breach of privacy and copyright and twice for libel.
The Daily Mail deputy editor will likely have an astute understanding of the sensibilities of middle England and the newspaper's readership is staunchly pro-royal.
However, he may also have a little more than that to deal with as another biography looms on the horizon.
Prince Harry's memoir was originally scheduled for publication in late 2022 and the British press has been speculating about the possibility it could divulge some difficult feelings about his stepmother.
If the Duke of Sussex's book does start a new round of intercontinental royal warfare, fighting Charles and Camilla's corner will be an executive from a publisher that Meghan said was so intrusive in the way it fought a lawsuit against her that she feared she would have a miscarriage.