Bill Cosby is set to be released from prison after his assault conviction was overturned on Wednesday from Pennsylvania's Supreme Court, and the chance that he could be prosecuted in a different state is bleak, according to experts.
Vanderbilt law professor Nancy King told Newsweek that the idea of prosecution in a different state depends on a few different things: "Whether there was a crime that took place in another state, and that depends on how the state defines what we call 'venue,'" she said.
"You have to figure out where the crimes occurred, and that's where it can be prosecuted. If the crime takes place in multiple states, then there's nothing barring two states from prosecuting a defendant of the same crime."
The challenge, she said, would just be attempting to confirm that the crime took place in any other state.
Professor of Law at Brooklyn Law School Cynthia Godsoe told Newsweek, "Unless it occurred in another state, I think there's no way they could retry him."
Godsoe said that under both the statute of limitations—the period of time between the actual crime and the conviction—and the dual sovereignty clause, the reality of being prosecuted somewhere else is slim.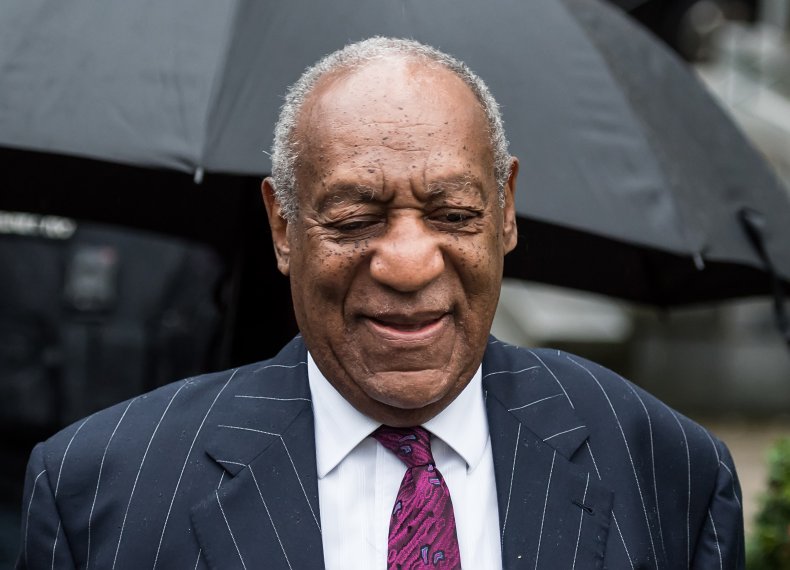 "It's really, really unfortunate," she said. Godsoe also divulged that the trial on Wednesday and the overturning of the conviction was fair, but it's because the prior prosecutor made "a very unethical deal."
"Prosecutors have way too much power and too little transparency," she added.
Cosby had been sentenced to three-to-10-years in prison for the drugging and sexual assault of Andrea Constand in his Pennsylvania home 14 years ago. He served a little over two years.
Cosby was accused of sexual misconduct or rape by more than 60 other women, but none of the allegations resulted in charges. Cosby has denied all accusations and convictions, refusing to admit guilt or remorse.
Women's rights attorney Gloria Allred said in a written statement regarding the overturning:
"This decision by the Pennsylvania Supreme Court today to overturn the conviction of Bill Cosby must be devastating for Bill Cosby's accusers. My heart especially goes out to those who bravely testified in both of his criminal cases. I represented a majority of the prior bad act accusers who testified. Despite the Pennsylvania Supreme Court's decision, this was an important fight for justice and even though the court overturned the conviction on technical grounds, it did not vindicate Bill Cosby's conduct and should not be interpreted as a statement or a finding that he did not engage in the acts of which he has been accused."
Allred held a press conference on Wednesday, in which she stated that "We are litigating a lawsuit in LA County" against Cosby, where the accuser "alleges that she is a victim of child sexual abuse at the Playboy Mansion."
Nevertheless, the chance of a prosecution elsewhere is "unlikely." Allred said, "I don't see him being tried again, even under different criminal complaints."
In answering a question about the effects that this had on the #MeToo Movement, Allred stated, "We will deal with it and we will move on. It's always one step forward, two steps back in the women's movement."
"We have to be brave," she said at the press conference. "It takes all of us to win change, we have to not let fear paralyze us."