Can Charles Barkley Stop Roy Moore Getting Elected as Alabama Senator?
NBA Hall of Famer Charles Barkley made a last-minute appeal to voters in the Alabama Senate election on Monday night, calling Republican candidate Roy Moore's presence in the race "unbelievable."
Speaking at a rally in Birmingham for Democratic candidate Doug Jones, Barkley—who was born and raised in Leeds, Alabama, just under 20 miles from Birmingham—suggested Moore's candidature was making the United States' elected officials look like "idiots."
"This is unbelievable to me," Barkley said in quotes reported by the New York Daily News. "You couldn't make it up. If somebody sent you a script, with all he's done and said, you wouldn't believe he could still be in the race."
"At some point, we've got to stop looking like idiots to the nation,"
Moore, a 70-year-old former Alabama state judge, has proved a bitterly divisive candidate in the southern state due to historic allegations of sexual assault made against him. The Washington Post reported that as of November 16, eight women had come forward to accuse Moore of sexual abuse or inappropriate behavior. Moore again denied those allegations at a rally in Midland City, Alabama, on Monday. "If you don't believe in my character, don't vote for me," Moore said.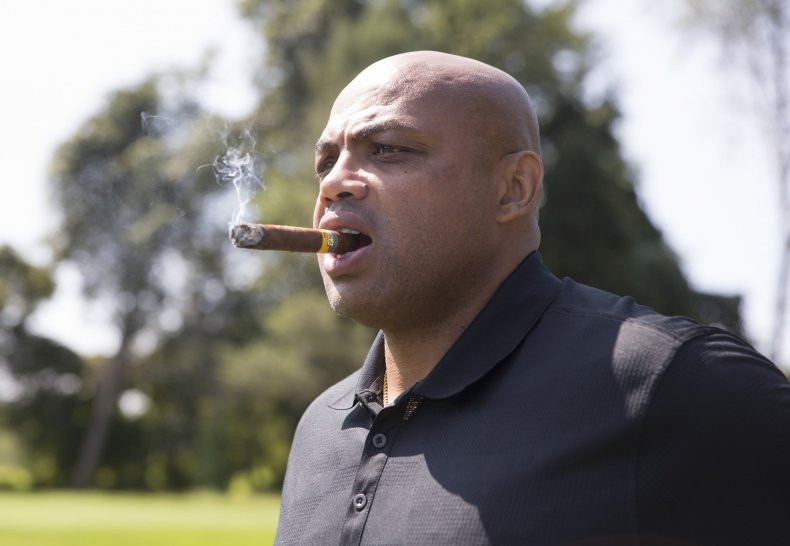 In deeply conservative Alabama, those allegations against Moore—as well as Barkley's last-gasp intervention—may not be enough to sway voters against him and in favor of the pro-choice Jones.
Nate Silver, the polling expert, wrote on FiveThirtyEight.com on Monday that automated polls have Moore in the lead by as many as nine points, while live-caller polls have generally put Jones ahead strongly. Moore again received the backing of President Donald Trump on Monday—Trump told a crowd in Pensacola, Florida, to "get out and vote" for Moore in Wednesday's election.
Barack Obama, meanwhile, will tell voters in a phone message on Tuesday to back Jones. "Doug Jones is a fighter for equality, for progress," Obama says in the call according to CNN. "Doug will be our champion for justice. So get out and vote, Alabama."
Kayla Moore, the Republican candidate's wife, attempted to dispel accusations of bigotry towards her husband at the same rally in Midland City. "Fake news would tell you that we don't care for Jews. And I tell you all this because I've seen it and I just want to set the record straight while they're here," she said. "One of our attorneys is a Jew. We have very close friends that are Jewish, and rabbis, and we also fellowship with them," Kayla Moore said in quotes reported by CNN.
Moore's comments referred to an attack by her husband on George Soros, the liberal political donor and frequent bete noire of the conservative movement. "[Soros] is going to the same place that people who don't recognize God and morality and accept his salvation are going. And that's not a good place."