Can Drugs Stop Sexual Desire? How Oklahoma Sex Offenders Would be Castrated Under New Bill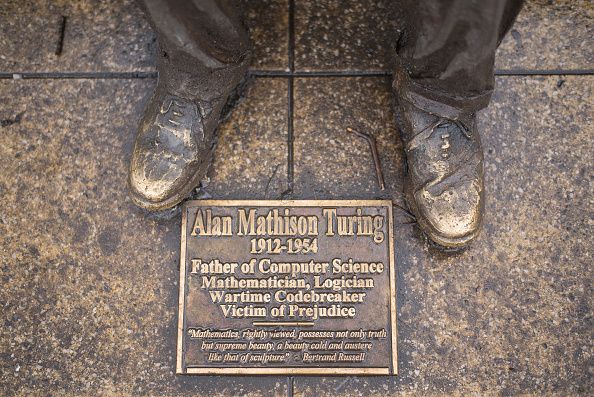 Sex offenders in Oklahoma could face chemical castration under a new bill proposed by Republican state representative Rick West.
If it passes, the legislation could require some convicted sex offenders to undergo the process before being released from prison, according to the Associated Press. If they're convicted of a second offense, it would become mandatory (unless a court determines that chemical castration wouldn't be effective for a given individual).
Eight states currently have legislature involving some sort of chemical castration, according to the Associated Press. California became the first in 1996, followed by Georgia, Florida, Louisiana, Montana, Oregon and Wisconsin. In Texas repeat offenders are given the option to undergo the process voluntarily.
But what exactly is chemical castration and how does it work?
Chemical castration is not surgical castration, which means the physical removal of the genitals. Chemical castration refers to ingesting any of a number of hormones, like leuprolide acetate and goserelin, that heavily stifle testosterone production and sex drive. (Perhaps the most well-known case of chemical castration is that of renowned British computer scientist and codebreaker Alan Turing, who was sentenced to the process for his homosexuality in 1952.)
Some male chemical castration drugs—like the medroxyprogesterone acetate referenced in the Oklahoma bill—are synthetic versions of progesterone (a female hormone like estrogen), which counteract production of "male" hormone in the blood with "female" hormone, according to Slate. Others make the pituitary gland think it doesn't need to produce as much testosterone as it otherwise would.
Some experts view the term chemical castration is a misnomer because the genitals aren't removed and the process can be stopped. "Chemical castration is half advertising slogan, half fantasy," Frank Zimring, a law professor at University of California at Berkeley and an expert on sex crimes, told the Associated Press. "There are chemicals which are supposed to, if dosages are maintained, reduce sex drives. That isn't castration."
Zimring emphasized that although the drugs can work, they tend to be most effective when the offender in questionwants to reform their behavior. And some do—like the convicted sex offender taking the drug Lupron who told New York that he was "desperate" to be castrated to help curb his sexual urges. He reported "fantastic" results, meaning that a year and a half after receiving his first injection, he hadn't had an erection in more than a year.
"It was in the butt. I was surprised that I could feel the chemical stinging as it slowly went in. It hurt. It took at least two shots before I noticed my sexual thoughts slowing down. And I could still get an erection for a couple of months."
Side effects can include weight gain, growth of male breast tissue, night sweats and hot flashes, according to New York.
Chemical castration is reversible; it only works as long as the individual continues to take the drugs. A study in the Journal of Korean Medical Science study noted that it costs more than $4,650 per person, per year, to maintain the regimen.
The authors of that report also noted that cases of involuntary castration might constitute human rights violations if they're perceived as punishments, as opposed to treatments.