Can James Harden Win MVP Again? Rockets Star Scores 44 points as Houston Beats Golden State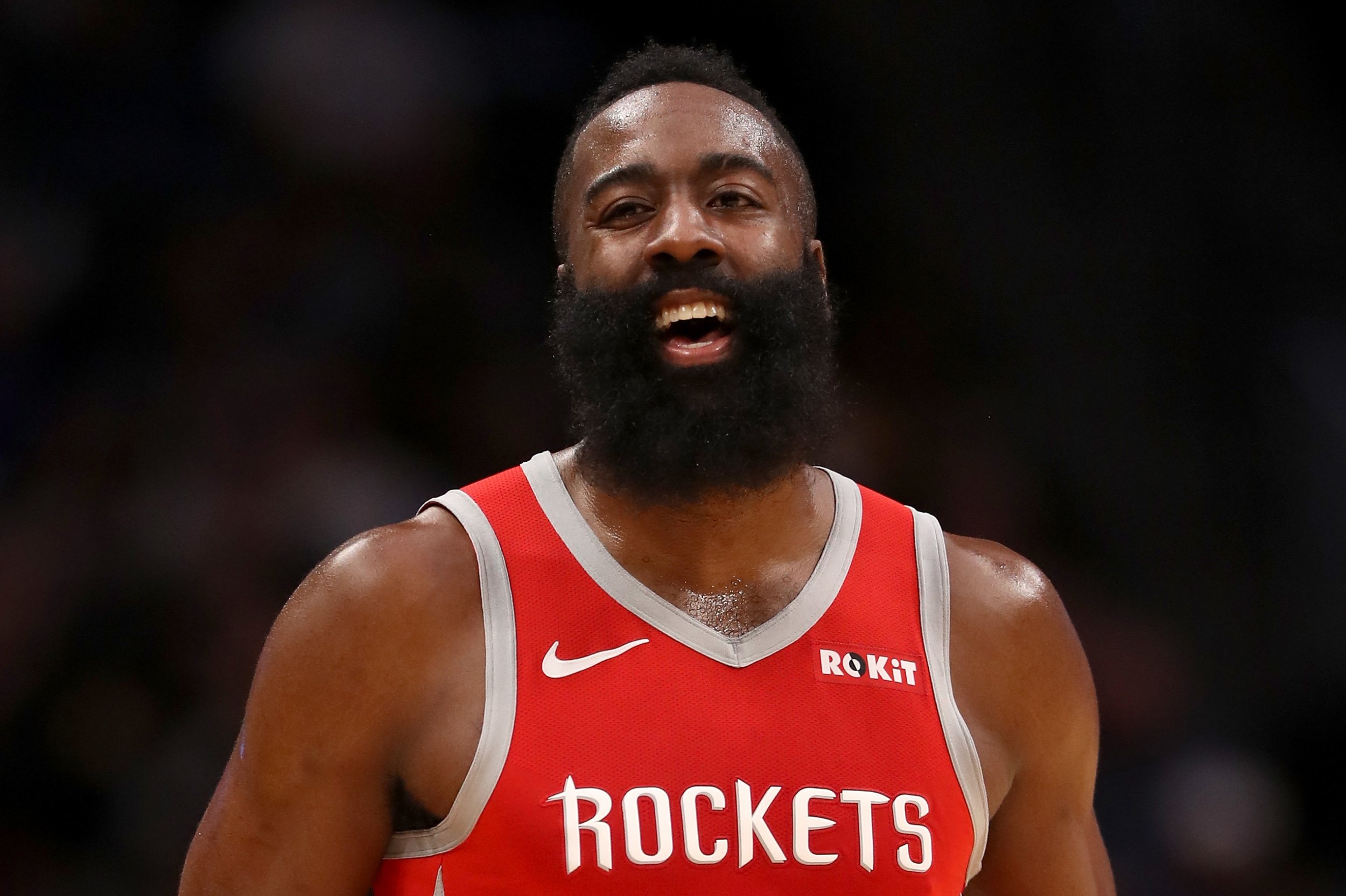 James Harden strengthened his candidature for a second successive MVP season as he inspired the Houston Rockets past the Golden State Warriors.
With the Rockets trailing by two points and 2.7 seconds of overtime left, Harden drilled a three-pointer, making light work of the Warriors' defense and giving Houston a 135-134 win on the road.
Read more: Is LeBron the GOAT? Not according to Chauncey Billups
The reigning NBA MVP finished with 44 points, shooting 13-of-32 from the floor, 15 assists and 10 rebounds.
If Harden's figures looked impressive, his return over the past five games is even more jaw-dropping. Thursday night's effort against the Warriors was his second consecutive triple-double and the fifth straight game in which he has scored at least 40 points.
Over the last 12 games, Harden averaged 40.1 points, 9 assists and 6.6 rebounds. Over the same period, the Rockets have won 11 of those 12 games, going from 11-14 to 22-15 and moving from 14th in the Western Conference standings up to fourth.
"I take my shots, I drive to the basket," Harden was quoted as saying by the Associated Press. "I shoot my step-backs with confidence and live with the results. I don't know where it [his performance] ranks but I'm just happy to come away with the win. I just had to go out and do my part on the highest level."
The Rockets had trailed by 20 at one stage in the rematch of last season's Western Conference finals, and Warriors' head coach Steve Kerr admitted the defending NBA champions had no answer for Harden. "He just did what he does," he said. "He's the master of the isolation, the step-back 3 and drawing fouls."
The Rockets guard had a big helping hand from Clint Capela, who finished with 29 points and 21 rebounds, while Gerald Green scored 16 points off the bench.
Stephen Curry top scored for the Warriors, finishing with 35 points and six assists, while Kevin Durant and Klay Thompson had 26 points each.
Curry is the latest player to be named as the league MVP in consecutive seasons, scooping up the award in the 2014-15 campaign and then again 12 months later. Harden is well positioned to make a run at joining the elite club of players who have won the award twice in a row.
According to figures compiled by SuperBook USA, Harden is the favourite in the MVP race with odds of +175, ahead of Milwaukee Bucks forward Giannis Antetokounmpo at +250.