James Harden Makes NBA History, Drops 50 Points Over the Lakers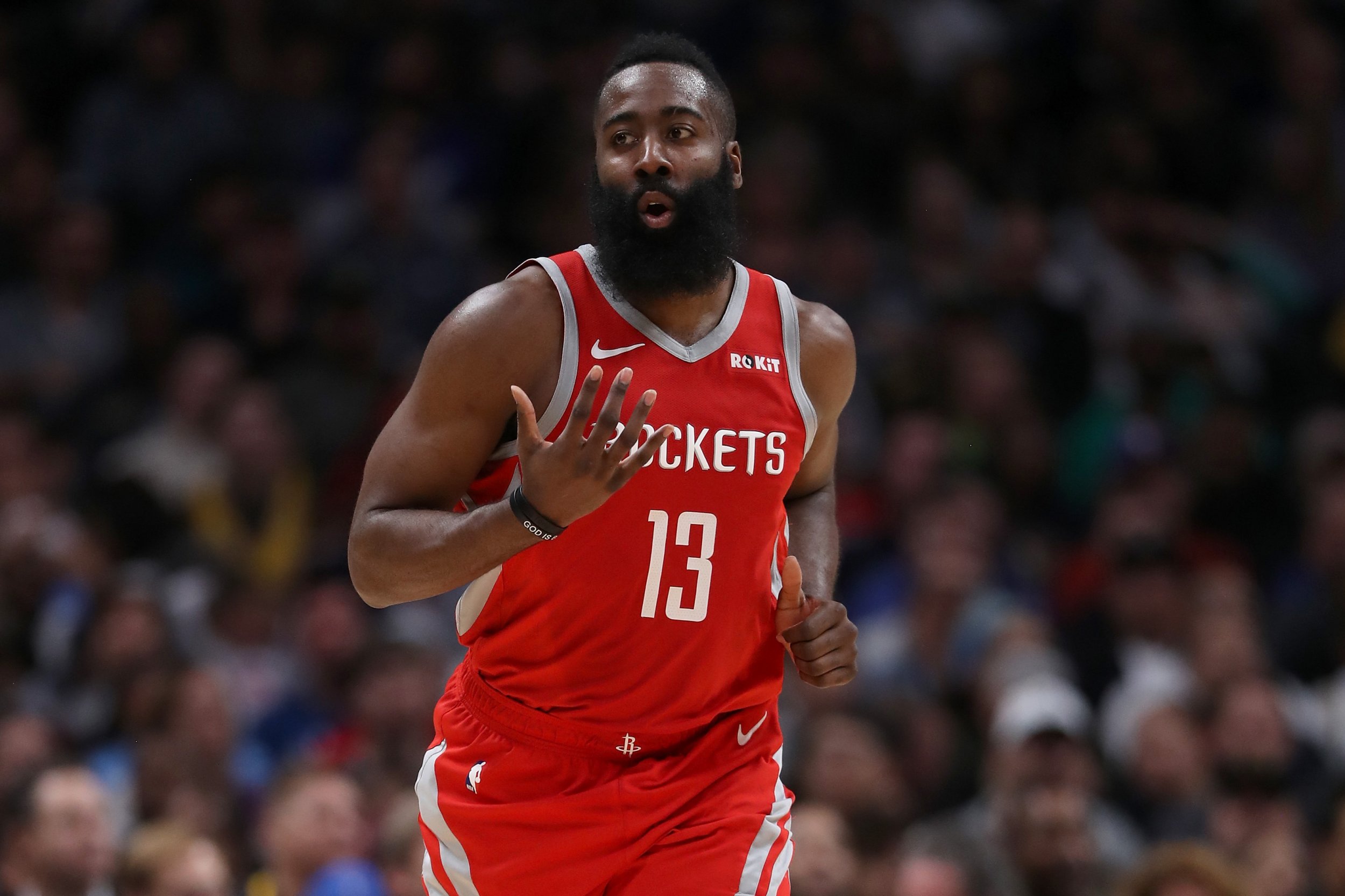 James Harden made NBA history on Thursday night as he became the first player to record a 50-point triple-double for the fourth time in his career.
The reigning NBA MVP finished with 50 points, 10 rebounds and 11 assists as the Rockets beat the Los Angeles Lakers 126-111 on home court.
Read more: Would the 2000s Lakers Beat the Warriors?
Only six players in NBA history have scored 50 points while recording a triple-double, but only four players—Harden, Russell Westbrook, Wilt Chamberlain and Elgin Baylor—have done so more than once.
The Rockets guard has now accomplished the feat four times, one more than Westbrook, even though he needed a floater in the final minute to reach the 50-point threshold. The game also marked the 37th triple-double of Harden's career and the 11th time he has scored 50 or more points in a game.
Houston improved to 13-14 with the win but remains 13th in the Western Conference after a difficult start to the season. The Rockets had the league's best record last season and pushed the Golden State Warriors all the way, losing in seven games to the eventual NBA champions in the Western Conference Finals.
However, they have failed to rediscover their form and Harden admitted it was down to the more experienced players to step up and steady the ship.
"We're in a hole right now, and we've got to find a way to get out of this hole, and we will," he was quoted as saying by ESPN.
"Me and Chris [Paul] are the leaders. We have to go out there and play well and put ourselves in position every single night. That's what we have on the line."
While Harden inspired the Rockets, Paul added 14 points and nine assists, while Clint Capela had 16 points and 14 rebounds.
Throughout the season the Rockets have struggled to take control of games down the stretch but they looked a lot more solid on Thursday night. It was no coincidence that it came as Harden got more rest than he usually does in the final period, as he left the court with 9:27 left in the fourth quarter and only returned with 4:57 left in the game.
"This is one of the first times ever that he said, 'Give me a couple of minutes,'" Rockets coach Mike D'Antoni said. "That's great. I can kind of tell, but we need him fresh at the end, and if he can regulate himself a little bit like that it would help."
The Rockets are now on a two-game winning streak and travel to Memphis on Saturday to take on the Grizzlies, before hosting the Utah Jazz on Monday and the Washington Wizards two days later.