Would the 2000s Lakers Beat the Warriors? Steph Curry and Shaq Have Different Views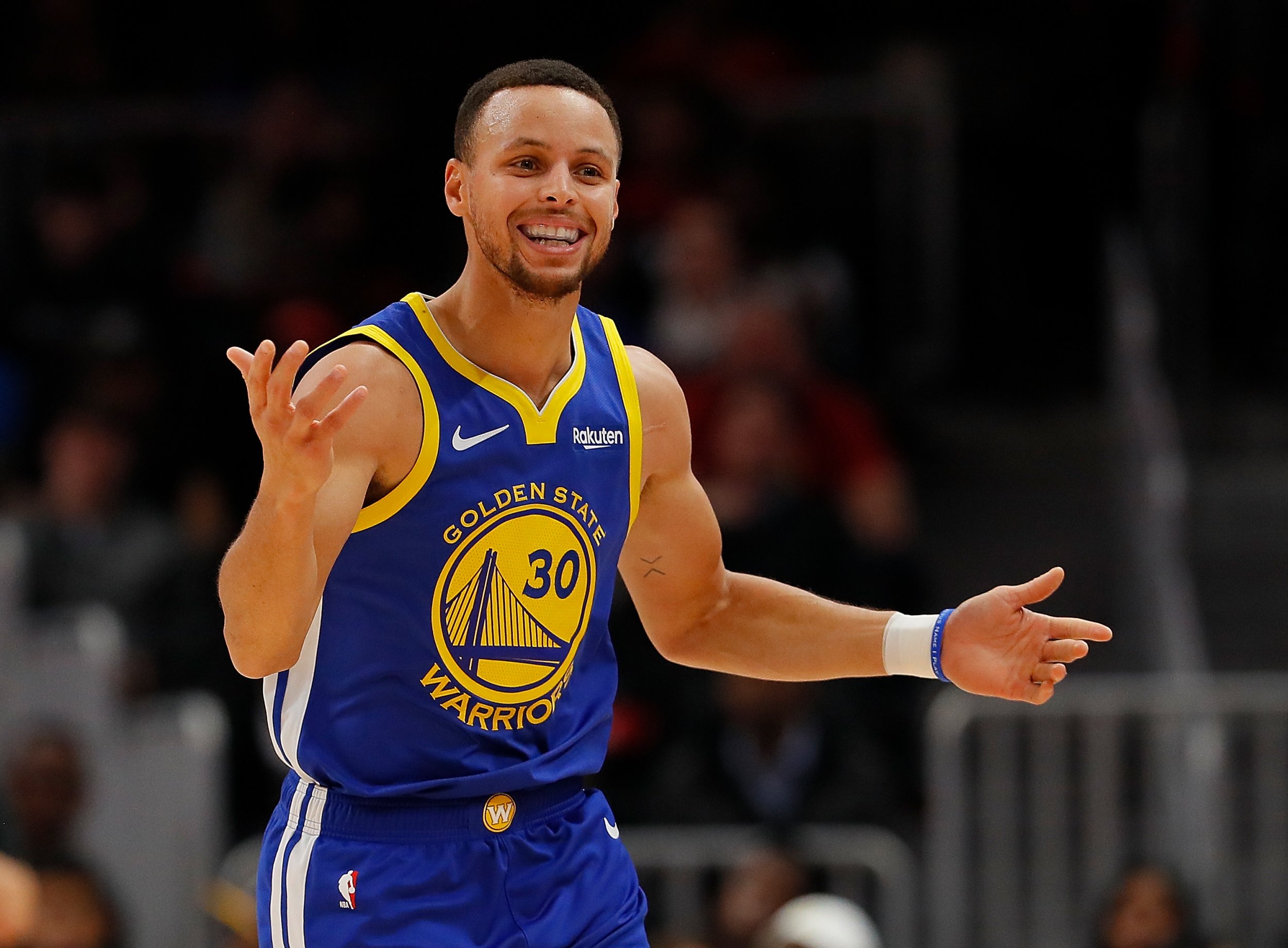 Few things are likely to cause endless debates than comparing teams from different eras and discussing their respective merits.
The NBA is no different and Stephen Curry was far from impressed by Shaquille O'Neal's suggestion the Los Angeles Lakers team that won three straight NBA titles between 2000 and 2002 would "easily" beat the modern-day Golden State Warriors.
Read more: NBA team employee turns down $100,000 offer for LeBron James' game-worn shoes
"He's dead wrong," the three-time MVP was quoted as saying by ESPN in response to Shaq's claim.
"Of course. We'd beat them. We can go back-and-forth all day."
The Warriors have established themselves as one of the greatest teams in NBA history, winning three titles in four years and playing a brand of basketball that has revolutionized offensive approach across the league.
While Curry was eager to defend Golden State's merits, he admitted it was difficult to compare teams who never got to face each other.
"I think it's a tough conversation because I've always found it hard to compare eras to each other," he explained.
"But in terms of having three banners up there and create parallels and comparisons to how they dominated the league through their run to what we're doing now, I think that speaks a lot on its own. Just in terms of us accomplishing the goal and fulfilling the potential that we have. "
On Wednesday, Shaq suggested the current Warriors team would not have dominated the Western Conference had it been around in the early 2000s, when the Lakers won three consecutive titles under Phil Jackson.
"I think we'd easily win," he was quoted as saying by USA Today. "Other people might feel different, they [the Warriors] might feel different. But we had one of the best teams of all time in 2001 when we went 15-1 in the playoffs. We would've gone 16-0, but A.I. [Allen Iverson] went off on us and stepped over Ty Lue."
In terms of their championship seasons, the two teams have similar records. Both the 2000s Lakers and the Warriors went 67-15 in their first title campaign and 58-24 in their third, but Golden State repeated the 67-15 record on its way to the second title, while the Lakers went 56-26 in 2000-01.
In the same year, however, the Lakers dropped just one game in the postseason, a feat the Warriors replicated in 2016-17.
Comparing teams from different eras will almost never produce a definitive answer. It is impossible to determine whether the Lakers with Shaq and Kobe were better than the current Warriors, just as there are some who suggest the Showtime Lakers were better than the Chicago Bulls that won two three-peats.
Curry, however, stressed it was important to judge the Warriors at the end of their cycle, which is far from over as far as he's concerned.
"We're still in the middle of it [their winning era]," he added.
"Teams that dominated their respective eras need to be left alone in terms of what that means. Hopefully, that's how they'll approach us when they talk about us 20, 30 years from now looking back."