Can James Mattis Stop Trump's Transgender Ban in the Military?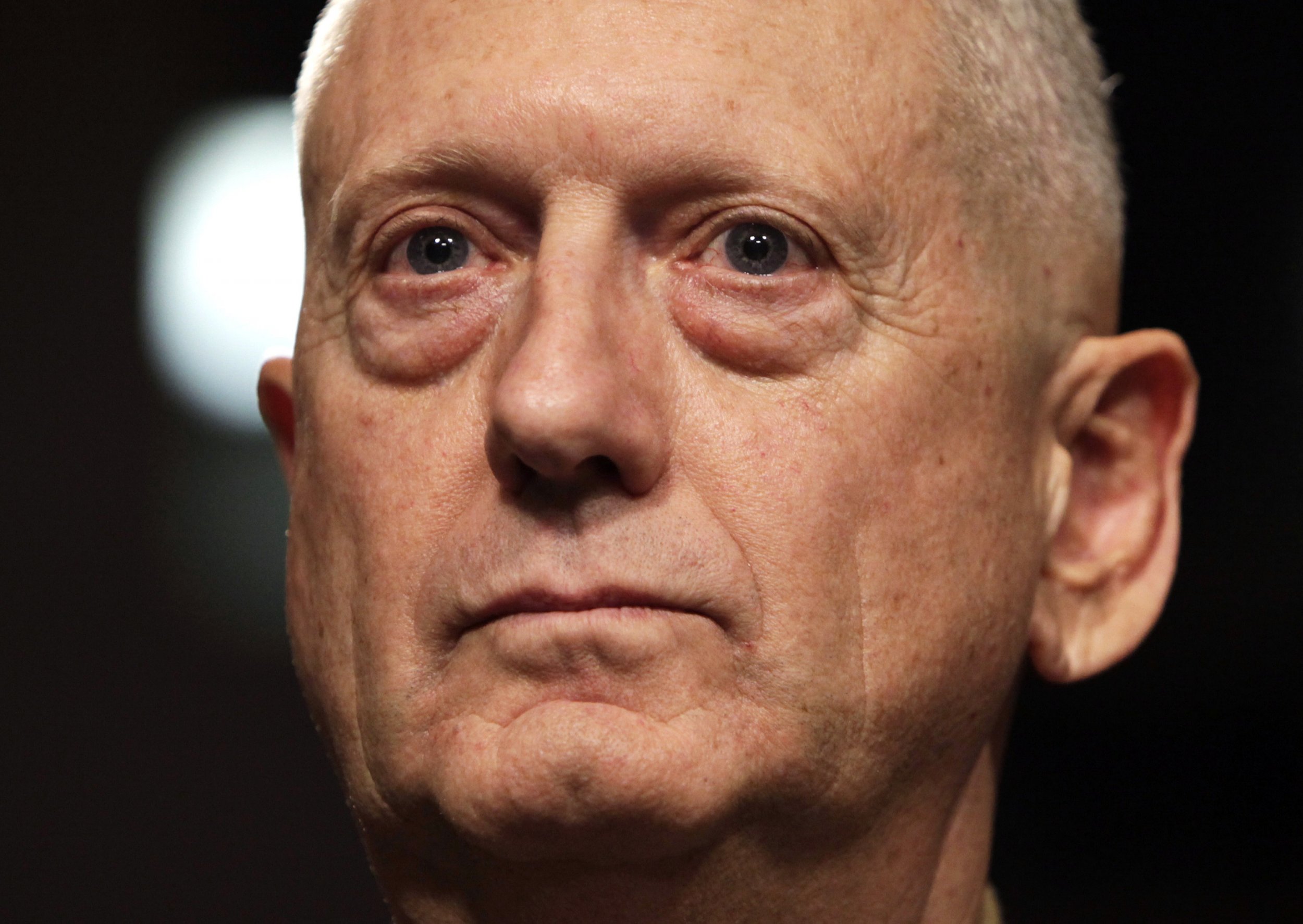 Secretary of Defense James Mattis said Tuesday transgender troops will continue to serve in the military while President Donald Trump's order to ban them is reviewed.
The LGBT community and some veterans groups praised the move. "The Department of Defense has taken a step in the right direction and sent an important message to transgender Americans currently serving our country," said Sarah Kate Ellis, the president of civil rights group GLAAD Tuesday.
Patriotic transgender service members "are truly the front lines of defense against Trump's ill-conceived and poorly researched ban," she said.
"No set end to delay. Good!" said veterans group VoteVets in response to Mattis's announcement that he is assembling a panel of experts from the Departments of Defense and Homeland Security to deliver advice on the best way to put Trump's ban in place.
Trump originally announced the ban in a series of Twitter messages July 26. The following day, Chairman of the Joint Chiefs of Staff General Joseph Dunford Jr. said Trump would need to go through the proper channels to issue the order and that transgender troops should be able to keep their jobs—for now.
Trump issued a memo directing the military to go ahead with the ban August 25.
Mattis said in a statement Tuesday that under that order the Pentagon will develop a study how to deploy the ban in a way that will focus "on what is best for the military's combat effectiveness leading to victory on the battlefield."
If Mattis's plan is to drag out implementation of the ban or soften it through a lengthy review process, he may struggle. He has less than six months to come up with a way to put Trump's ban in place.
Read more: Trump's Transgender Military Ban Memo Shows His 'Embrace of Hate,' Says Veterans Group
Trump's memo says that Mattis and Acting Secretary of Homeland Security Elaine Duke need to deliver their study on how to deal with the estimated 1,320 to 6,000 transgender troops serving in the military right now by February 21, 2018.
Regardless of the study's finding, as of March 23, 2018, Trump's order will roll back President Barack Obama's June 2016 policy that allows transgendered troops to serve openly. All money going to fund sex reassignment surgery for service members will be stopped by that date, except for troops already undergoing reassignment treatment.
Implementing Trump's plan could cost as much as $960 million, according to a study by current and retired professors at the Naval Postgraduate School in Monterey for the Palm Center think-tank.
That price is over a hundred times more than the $8.4 million a 2016 Rand Corporation study shows is spent on transgender service members' medical treatments.
Despite these numbers Trump's directive has been set in motion.
"In the interim, current policy with respect to currently serving members will remain in place," Mattis said Tuesday. Maybe so, but by March next year Trump has ordered that policy will change.