Can LeBron James Still Attract the Best NBA Talent?
LeBron James' decision to sign with the Los Angeles Lakers was almost unanimously heralded as the perfect move for the NBA.
The best player of his generation joining the league's second-most successful franchise in a bid to add at least another ring to his collection, after losing three of the last four NBA Finals.
As far as narratives go, few could have been more tantalizing. However, what has so far not gone to plan is the part of the script that wanted other NBA stars rushing to The King's new court in California.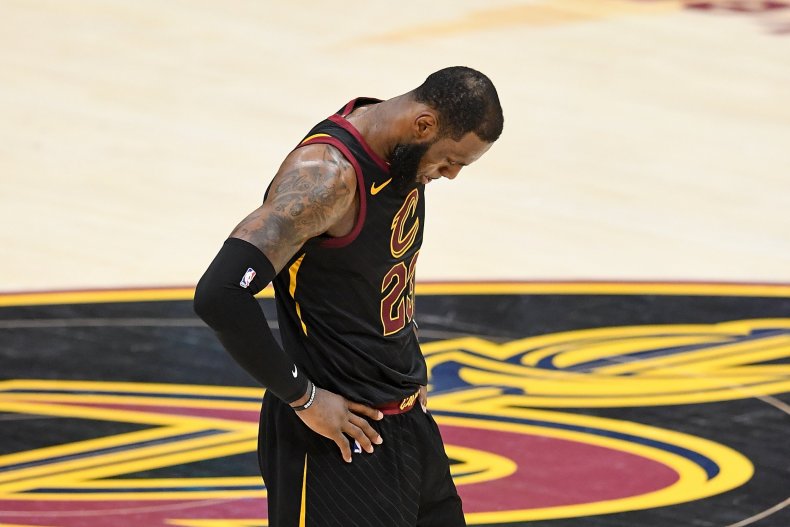 Last season, when rumors LeBron might opt out of the final year of his deal with Cleveland began circulating, the Lakers were immediately installed as favorites to land him. Similarly, given Los Angeles could clear enough cap space for two max contracts, the suggestion at least another All-Star would join LeBron in California was almost taken for granted.
Paul George, in many ways, appeared to be the ideal candidate. A native of southern California, in the summer of 2017 George told the Indiana Pacers he wanted to sign for the Lakers as a free agent this season, before being traded to the Oklahoma City Thunder.
While Oklahoma was meant to be an intermediate stop on the way to Los Angeles, George played his cards to perfection and on Sunday signed a new four-year deal with the franchise.
While the prospect of playing alongside 2017 MVP Russell Westbrook for another four years might be alluring, George's decision came as a minor shock given the Thunder are unlikely to be vastly improved from the team who finished fourth in the Western Conference last season.
Oklahoma have little room for maneuver unless they manage to offload Carmelo Anthony's gargantuan contract, which guarantees him $27.9 million next season. However, George considered it a better option than the Lakers.
Missing out on the five-time All Star might have slightly derailed the Lakers' plans, but there were plenty of other stars they could turn to—even once they passed on the chance of signing DeMarcus Cousins.
Kawhi to LA? Not so fast
Take Kawhi Leonard, for example. The 2014 NBA Finals MVP wants out of San Antonio and last week some even suggested the Lakers might put together a trade to get Leonard to convince LeBron to sign.
As it turned out, the latter had made his mind up anyway, while the former remains on the Spurs roster for the time being. The prospect of the pair teaming up at the Staples Center no longer appears a matter of "when" rather than "if."
On Tuesday, Yahoo Sports NBA insider Shams Charania appeared on "The Herd" and suggested Leonard was now considering his options.
"I don't think he's jumping for joy that LeBron James is in L.A. with the Lakers," he said.
"If anything, that's going to make him look, maybe more, toward the Clippers because this is a guy that won Finals MVP against LeBron James. You think he's amped up and wants to join LeBron now? I think that's been overstated."
Leonard is not the only star who seems reluctant to join LeBron in L.A. Last week, ESPN's Stephen A. Smith reported that the four-time MVP had spoken to Kevin Durant about teaming at the Lakers.
However, the two-time reigning NBA Finals MVP reportedly privately suggested the prospect was not as alluring as some might think.
"I don't know what Kevin Durant's response was but I can tell that behind the scenes Kevin Durant was like 'Why would I do that?'" said Smith.
"Kevin Durant ain't coming to L.A. Kevin Durant plans to stay in Golden State. His goal is to surpass LeBron James, not to help LeBron win more rings. "
Given Durant plays for the best team in the league and has won the title in the last two years, his decision to remain with Golden State is perfectly understandable—particularly as he could still hit free agency next season after signing a new deal.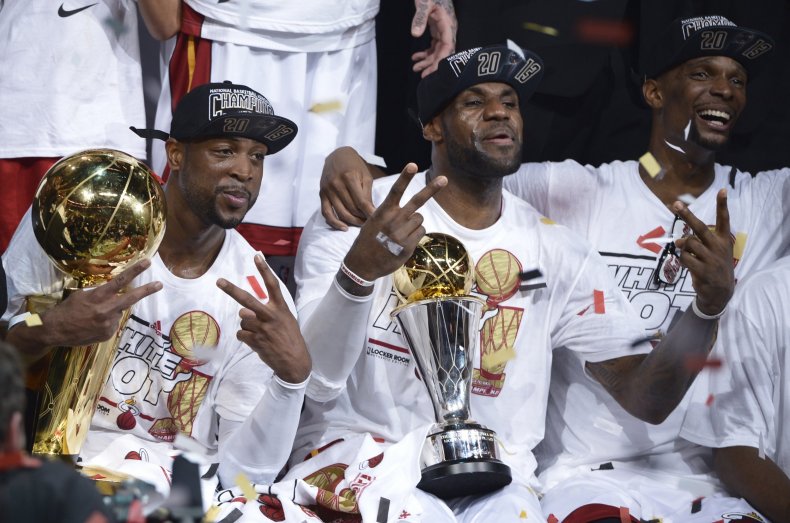 Furthermore, it was only a year ago that Kyrie Irving demanded to be traded out of Cleveland to become the main attraction in Boston. The contrast to when LeBron and Dwyane Wade worked in tandem to convince Chris Bosh and Ray Allen to join them in Miami, or to when LeBron lured Kevin Love from Minnesota to Cleveland, is striking.
Pairing up with either George or Leonard would have given LeBron a better platform to dethrone the Warriors than he had last season, when the Cavs desperately missed Irving's offense and LeBron was left to fight a war he had no chance of winning.
Last week, Magic Johnson suggested the Lakers were operating on a two-year plan and would not be rushed into decision this summer, particularly given Leonard, Irving, Klay Thompson and DeAndre Jordan will be unrestricted free agents in 12 months.
However, there is no guarantee any of them will join LeBron in the City of Angels next year. The three-time NBA champion will almost surely drag the Lakers to their first post-season since 2013, but his new team remains short of being a realistic challenger for the title.
The best player of his generation might no longer be the best recruiter in the league.