On the night before American Independence Day on July 4, an emotional North Korean news presenter revealed on state-owned TV that Pyongyang had at last successfully launched an intercontinental ballistic missile (ICBM).
The Hwasong-14 missile's reach was around 600 miles, meaning that Japan, Russia, China and South Korea were all in range. But given that the ICBM can carry a nuclear warhead and is designed to travel thousands of miles, Pyongyang's neighbors were spooked.
The launch prompted a clearly furious President Donald Trump to make yet another demand for China, North Korea's last remaining ally, to rein in Kim Jong Un.
Pyongyang has revealed two types of ICBM during military parades, the KN-08, which can fly 7,000 miles, and the KN-14 with a range of 6,000 miles. Pyongyang's main problem has been that despite almost a dozen launches in 2017, it has been unable to launch a missile very far.
But given the recent launch —and the fact that over the past decade North Korea has conducted five nuclear missile tests —should the United States start to take Kim Jong Un's threats seriously?
To hit the United States, North Korea needs more than a working ICBM system, it also needs to miniaturise a nuclear weapon so that it can fit onto a missile—and there are doubts that North Korea has the technology to do that yet.
Experts also doubt whether North Korea has developed its ICBM technology beyond simply firing a rocket a few hundred miles. To hit the U.S. mainland, Pyongyang would need to construct a rocket that can go at least 5,700 miles, reaching the Alaskan coast.
To do so it would need to exit and then reenter the Earth's atmosphere.
Roman Pardo, at King's College London, says among experts in South Korea, China, and the United States, the consensus is that North Korea is four to five years away from that feat.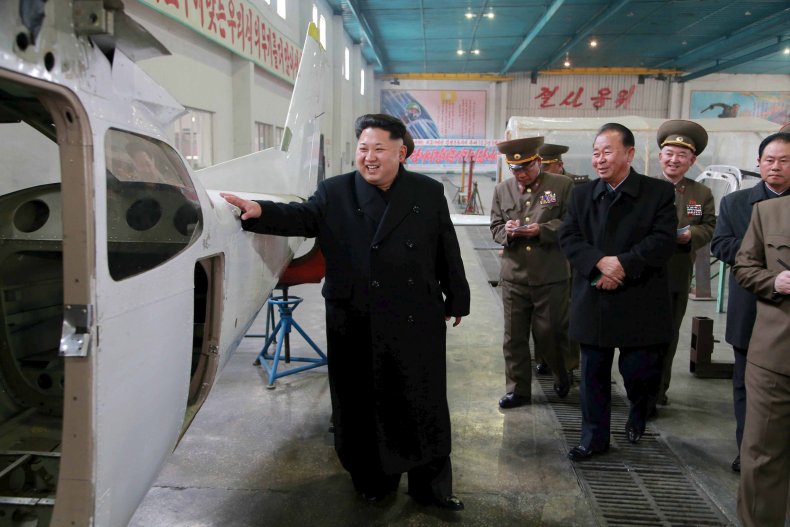 "We think a North Korean missile can actually reach Alaska, but we just don't know how advanced they are because they're so secretive. For example, we don't know whether a missile could re-enter the earth's atmosphere yet," he says.
North Korea in late June said they would attack the United States after the U.S. sent two carrier strike groups and enlarged military assets in the region in order to increase military and political pressure on Kim to abandon his nuclear ambitions.
Meanwhile, propaganda videos released in April and shown during military parades have shown images of San Francisco and Washington D.C in ruins.
And whether all that is just bluster, this latest launch, Pardo says, changes the game in terms of negotiations with Pyongyang.
"The missile launch this morning makes it more difficult to deal with North Korea, because now we know they can retaliate. If they retaliated, it wouldn't just hit South Korea and Japan now, but the missile could reach further afield. We just cannot know for sure," he says.